Understand more about changing your password on Tradify.
Changing Your Password in Tradify's Settings
After logging into the Tradify Web Console via a computer or laptop using their Username & Password, click on Settings > Change Password.
On the window that opens, enter your new password in the fields provided. Then click "OK" to confirm the change.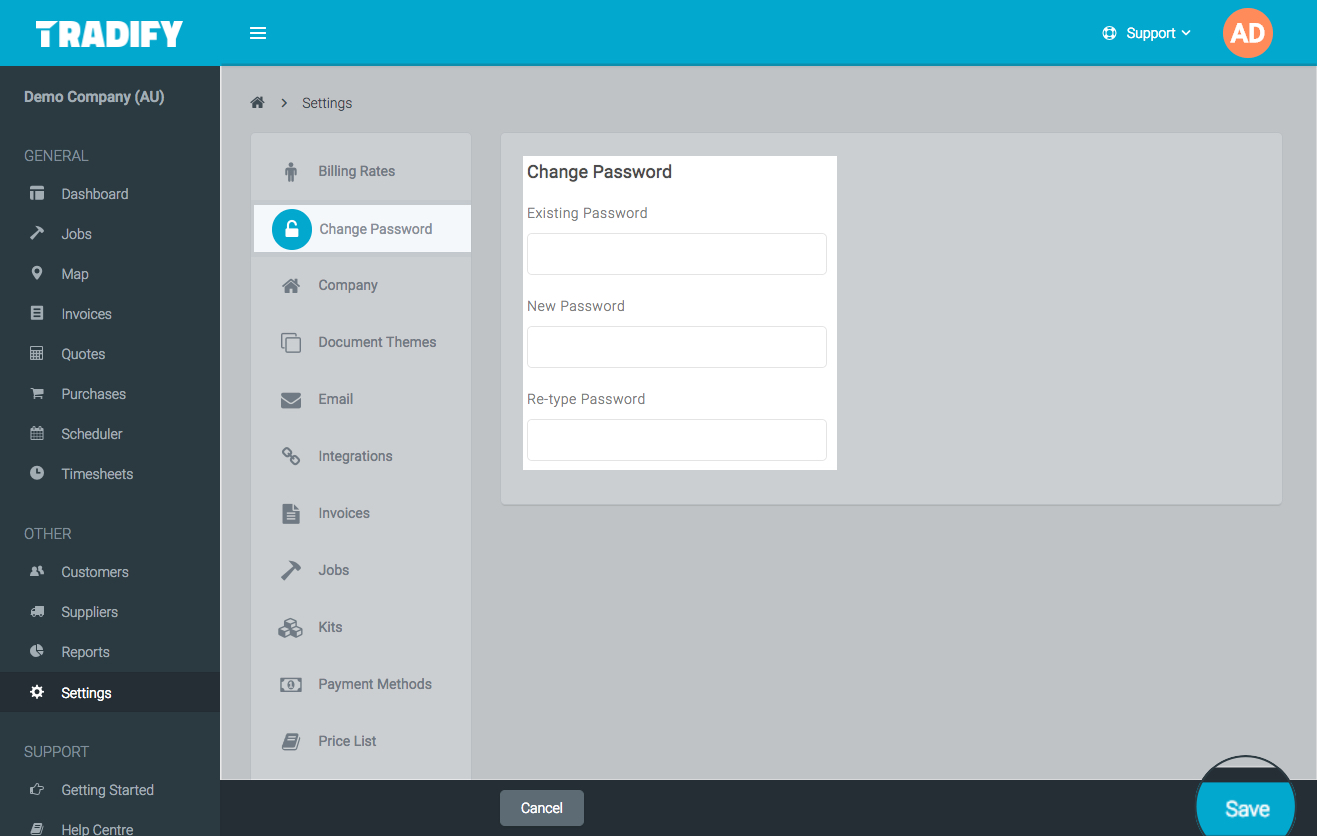 The new password will then need to be used when this particular User logs in on a Computer, Laptop or Mobile Device.
If the User has forgotten their password, then click here to reset a Users Password.