Select New Invoice and Time & Materials from Job.
Enable Use cut-off date and enter the cut-off date.
Select Create draft invoice.

Edit your invoice as you see fit.

Save the invoice as a draft or Approve it.
Note: Tradify will also pull through any line items that have a cost incurred date that is set prior to the cut-off date.

Note: To see which items have been invoiced and which haven't, head back to the Cost section of the job and look at the markers on the left-hand side of the item. If the marker is green, it means the items have been invoiced. If the marker is red, it means the item has yet to be invoiced.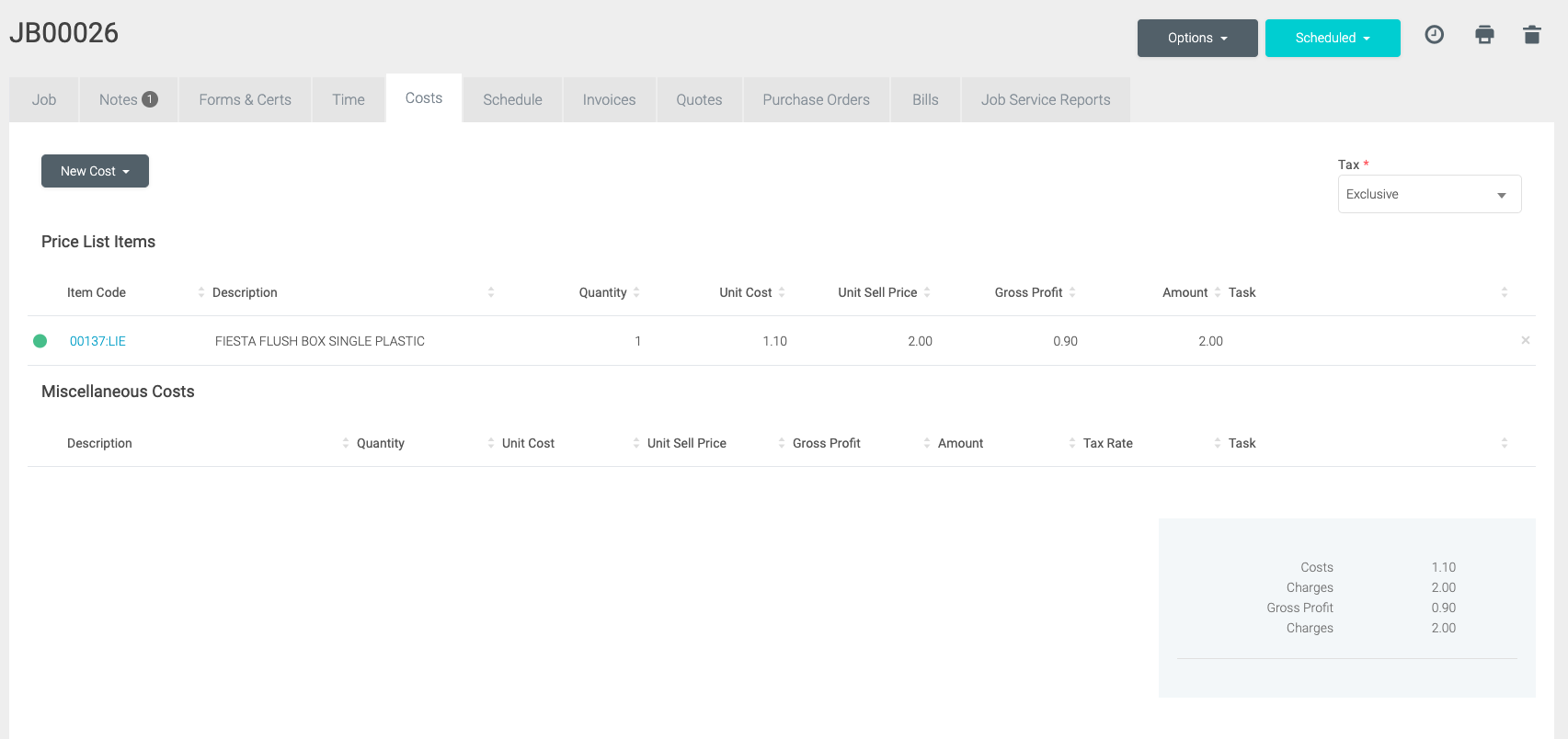 All Price Items and Miscellaneous costs include a Cost Incurred Date which represents the date at which the cost was entered. To add or amend a cost incurred date, just open the relevant Job and head over to Costs > then select the line item you wish to add or amend the date on.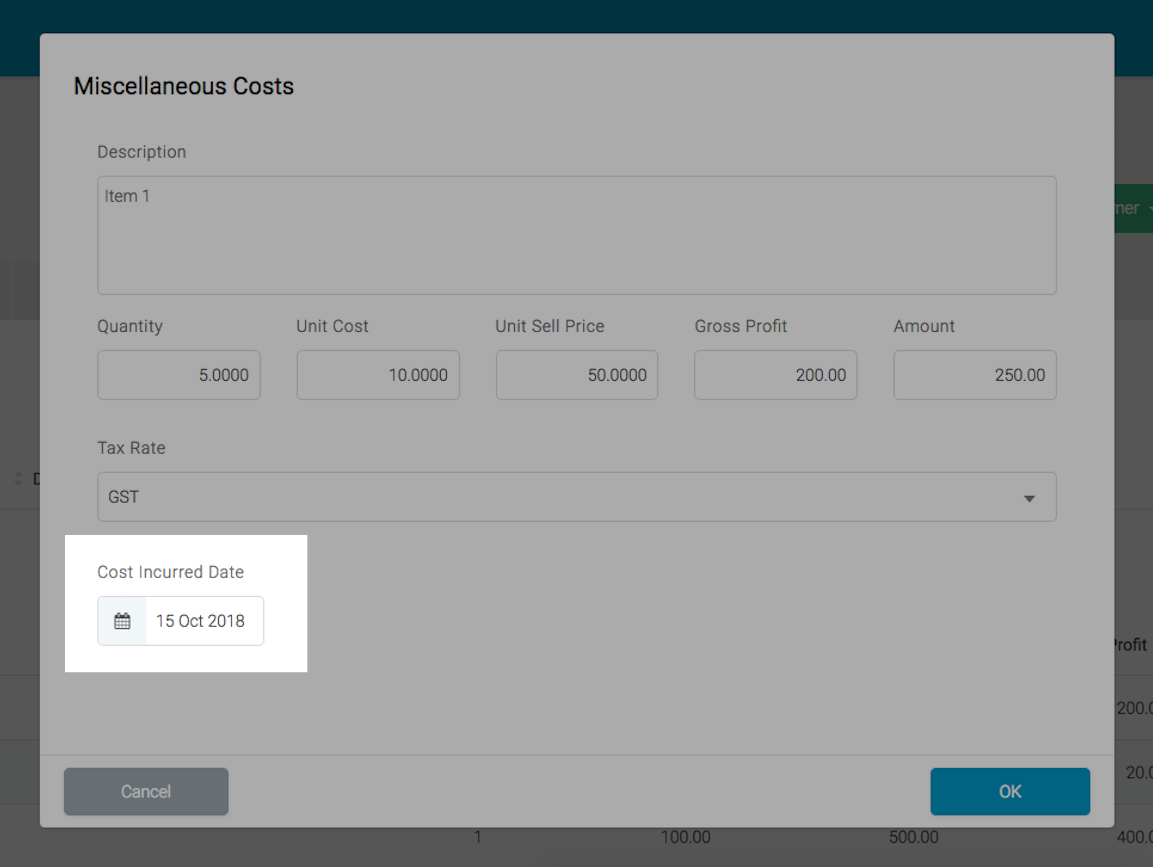 For Time/Labour, the date and time entered on the Timesheet Entry is used.