Approving a Job Service Report
Once you're happy with your Job Service Report, click the "Approve" button. This will finalise the Report. You can can then email it to the customer to review and approve (or decline).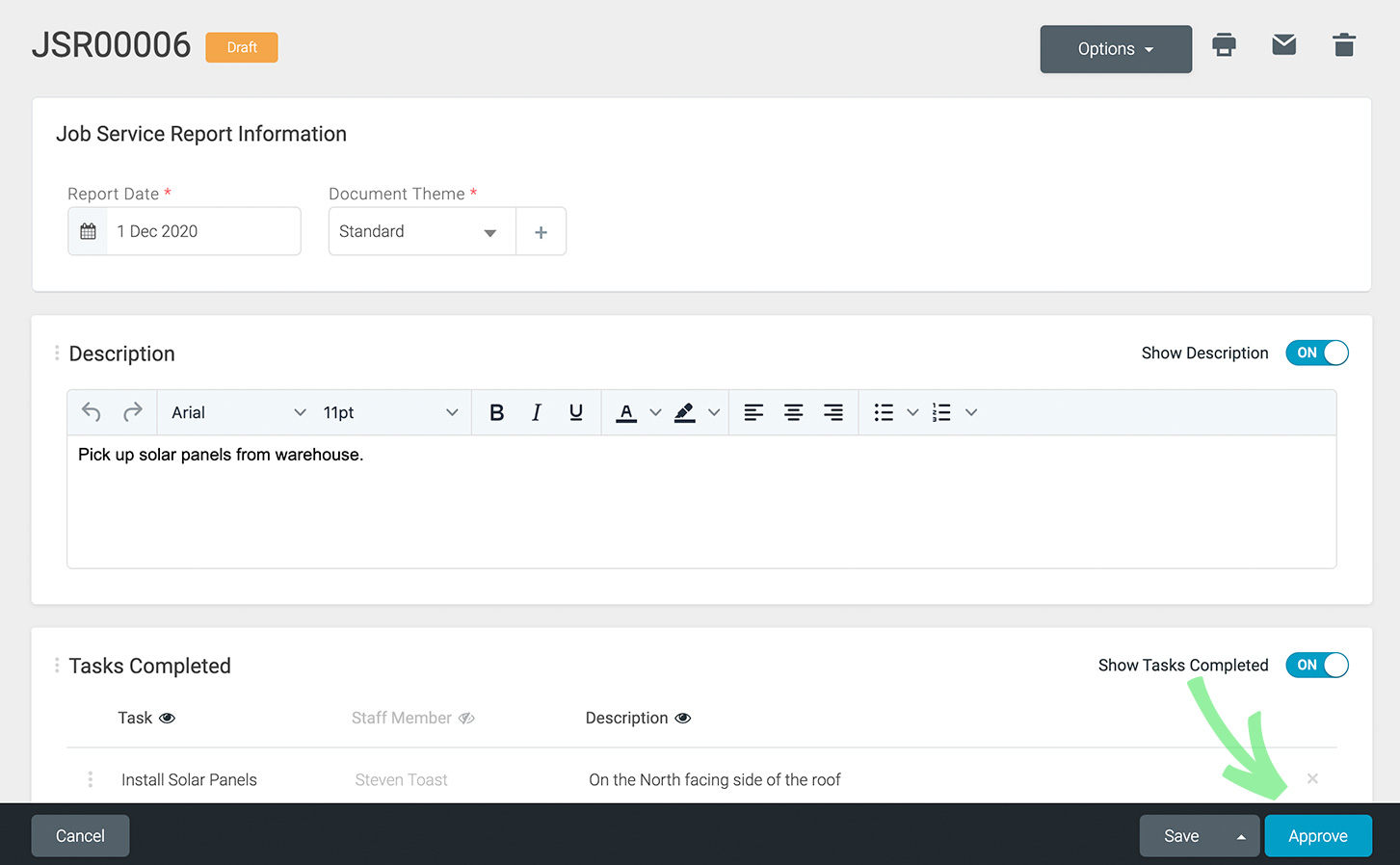 Important: At this point, you will need to email the Report to your Customer in order for them to "Accept" or "Decline". However, you can also do this yourself, for example if you're with the Customer and you know they're happy with it, you can then click "Accept" in the bottom right hand corner.
Revising a Job Service Report
If you need to change something in your Job Service Report, just click "Revise". This will revert the Job Service Report to "Draft" state.