Introducing Job Service Reports
Job Service Reports show a summary of work completed on a job, such as; completed tasks, timesheets, materials and any additional photos.
Customers can sign-off Job Service Reports by either:
Online via an emailed link to the report where they can

Accept

or

Decline

.

In person by using your Tradify App where the Customer can provide their signature on screen. The signature will automatically display on the Job Service Report which can also be sent to the customer.
Create a Job Service Report
Head over to the Job Dashboard > open the relevant job > select the Job Service Reports tab. Then click New Job Service Report.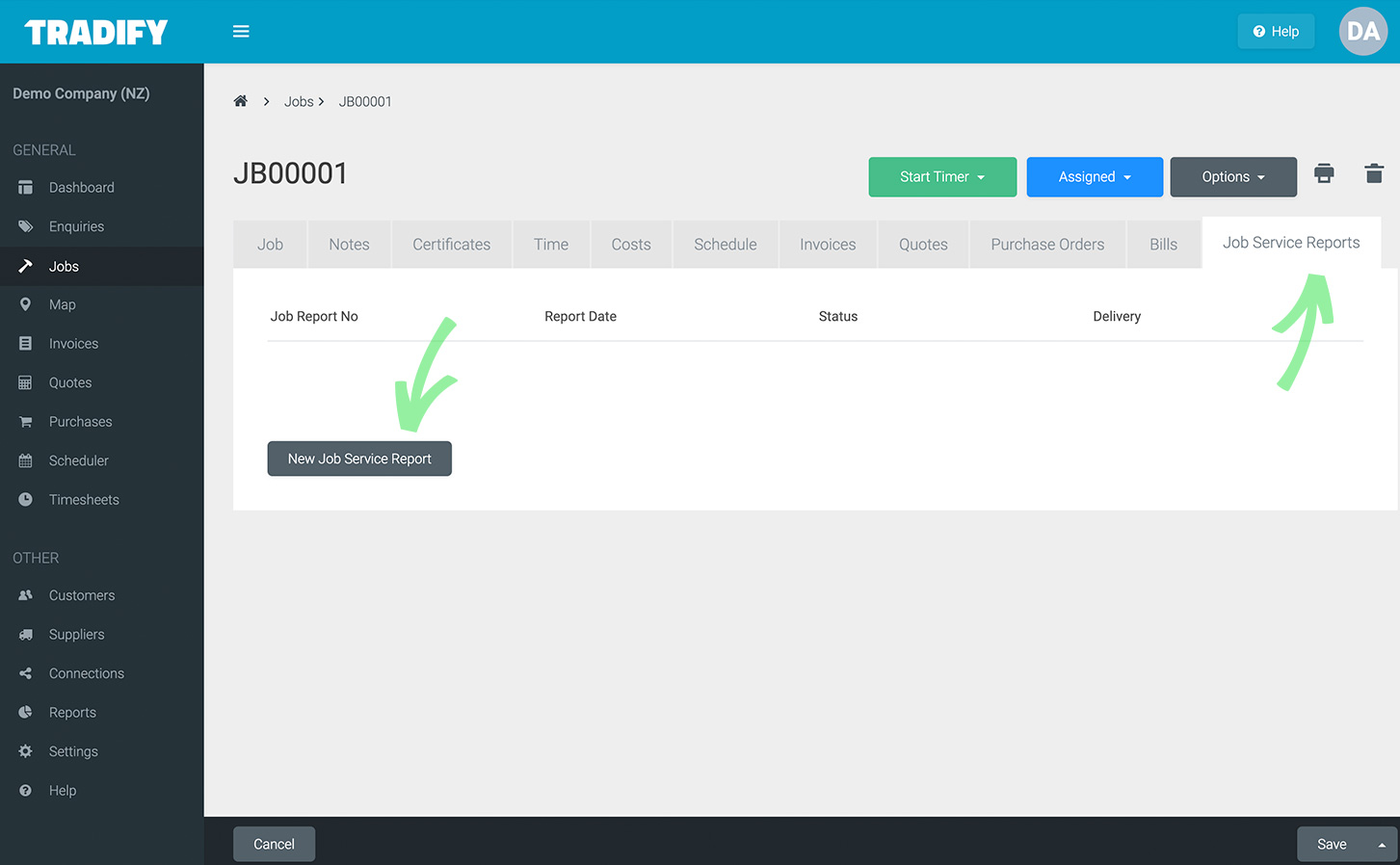 Note: Tradify will then pre-populate the report with information supplied in the Job:
Description

Tasks Completed

Labour

Materials

Terms
When the Job Service Report is created, you can then edit Description, Tasks Completed, Labour, Materials and Terms.
Report Date - This sets the date of the report.
Document Theme - Shows the theme that the Job Service Report is using.
Adding Line Items
If you've missed out any line items in the Job, you simply add them by clicking:
New Task

New Labour

New Materials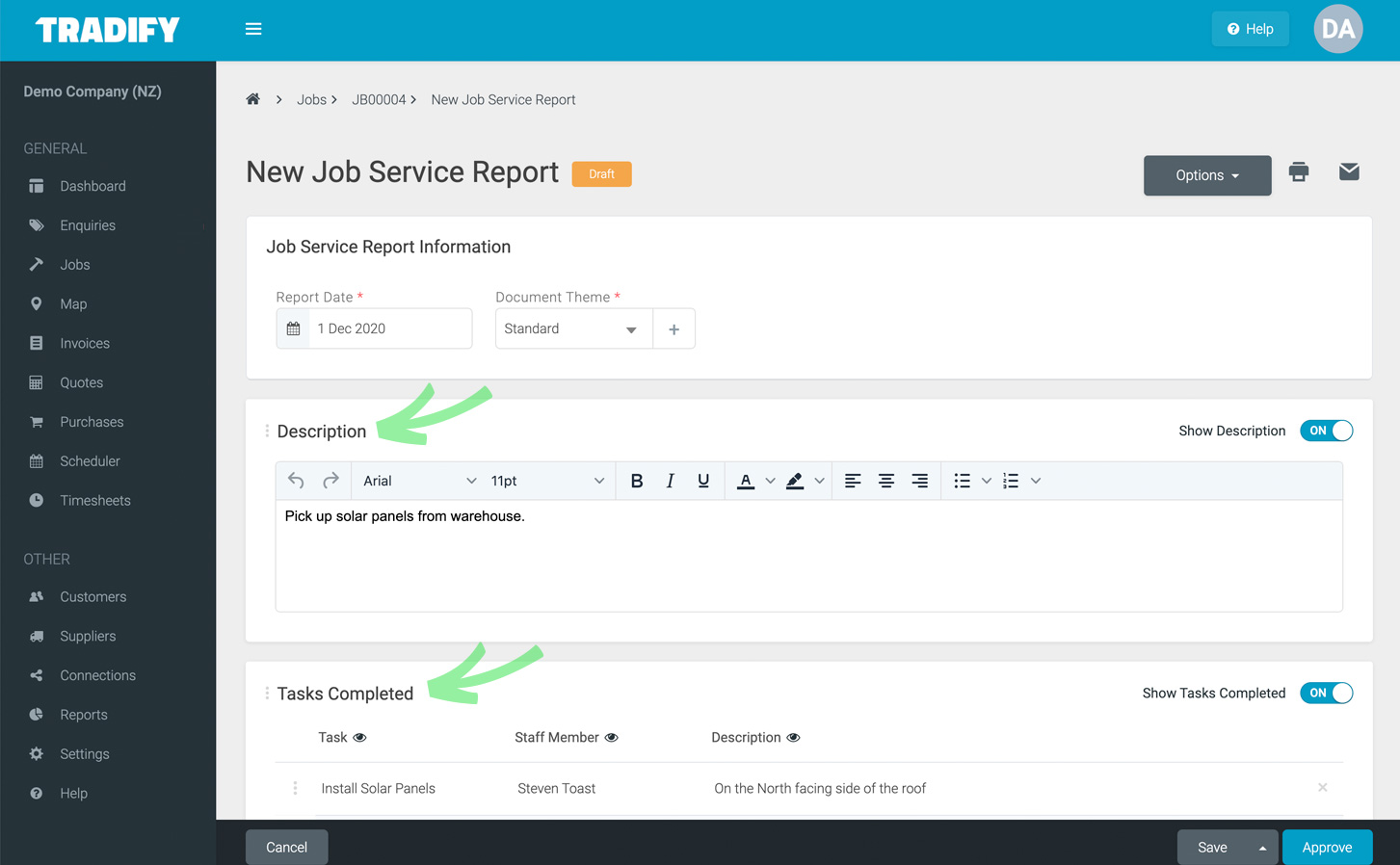 Clicking either of these buttons will open a popup window where you can then add the line item information.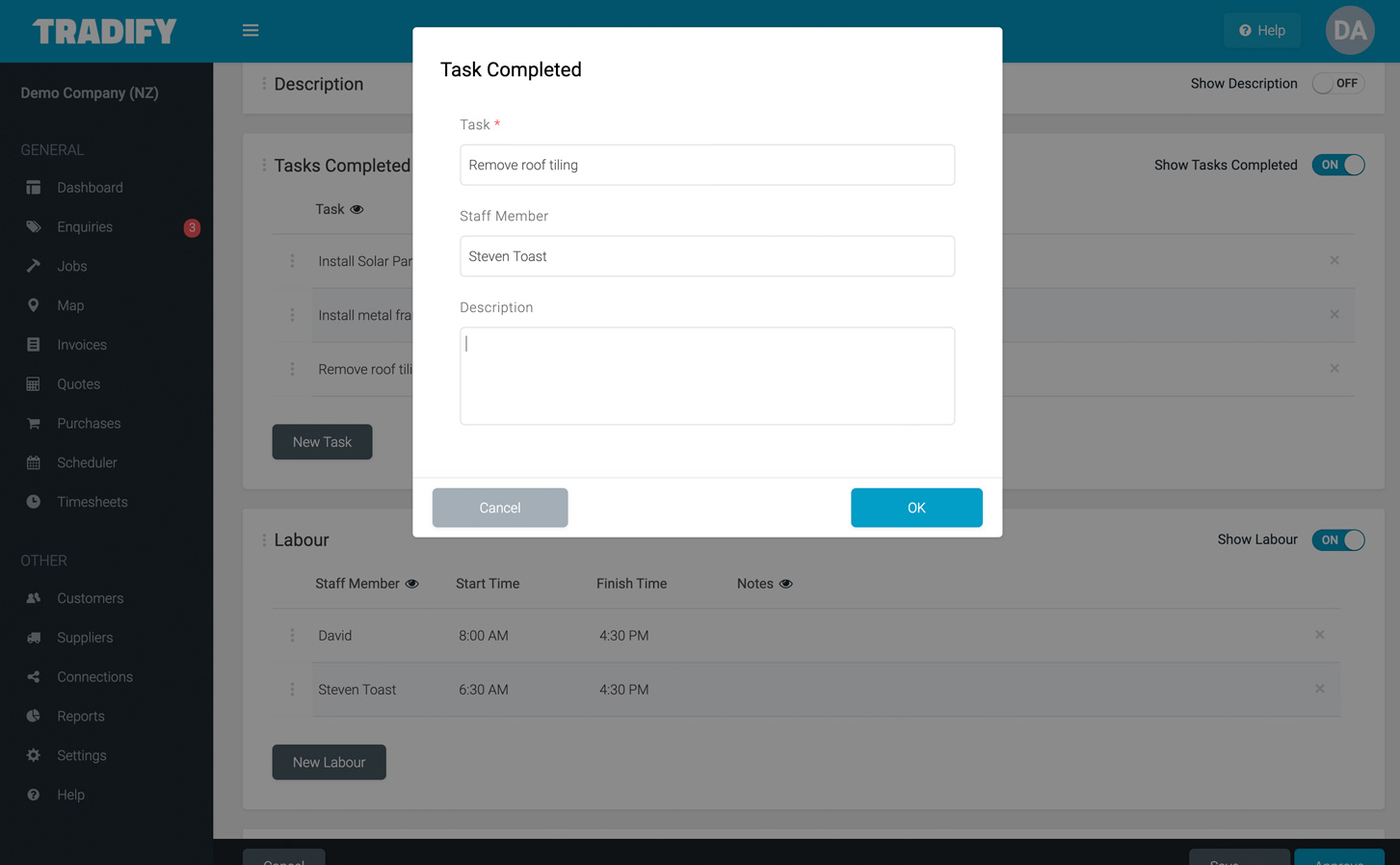 Once you've added the line item information, click OK. Your line item will display accordingly.

Note: Don't forget to Save your progress! Click the Save button in the bottom right of the screen.
For any questions regarding Job Service Reports, please email support@tradifyhq.com