Notes can be sent to a User with ease.
Notes can be added to a Job, an Invoice, Quote, Purchase Order or Bill. The process to send Notes to a User is essentially the same in all instances. The example below demonstrates how to do this from within a Job.
Sending Notes to a User:
Click on the New Note button on the Notes tab from within a Job.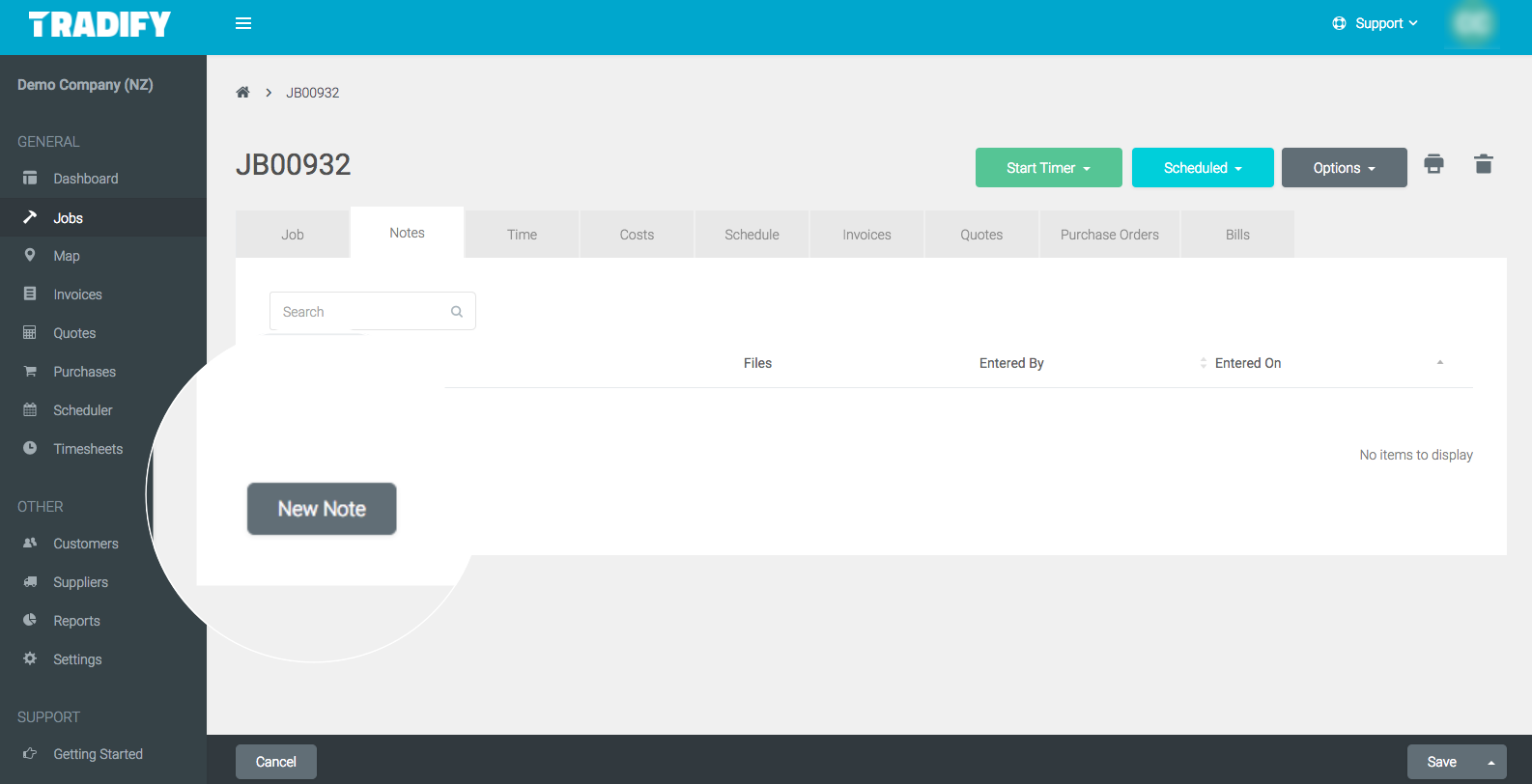 After entering the note text and optionally attaching a file, click on the "Plus" button to add staff to the note.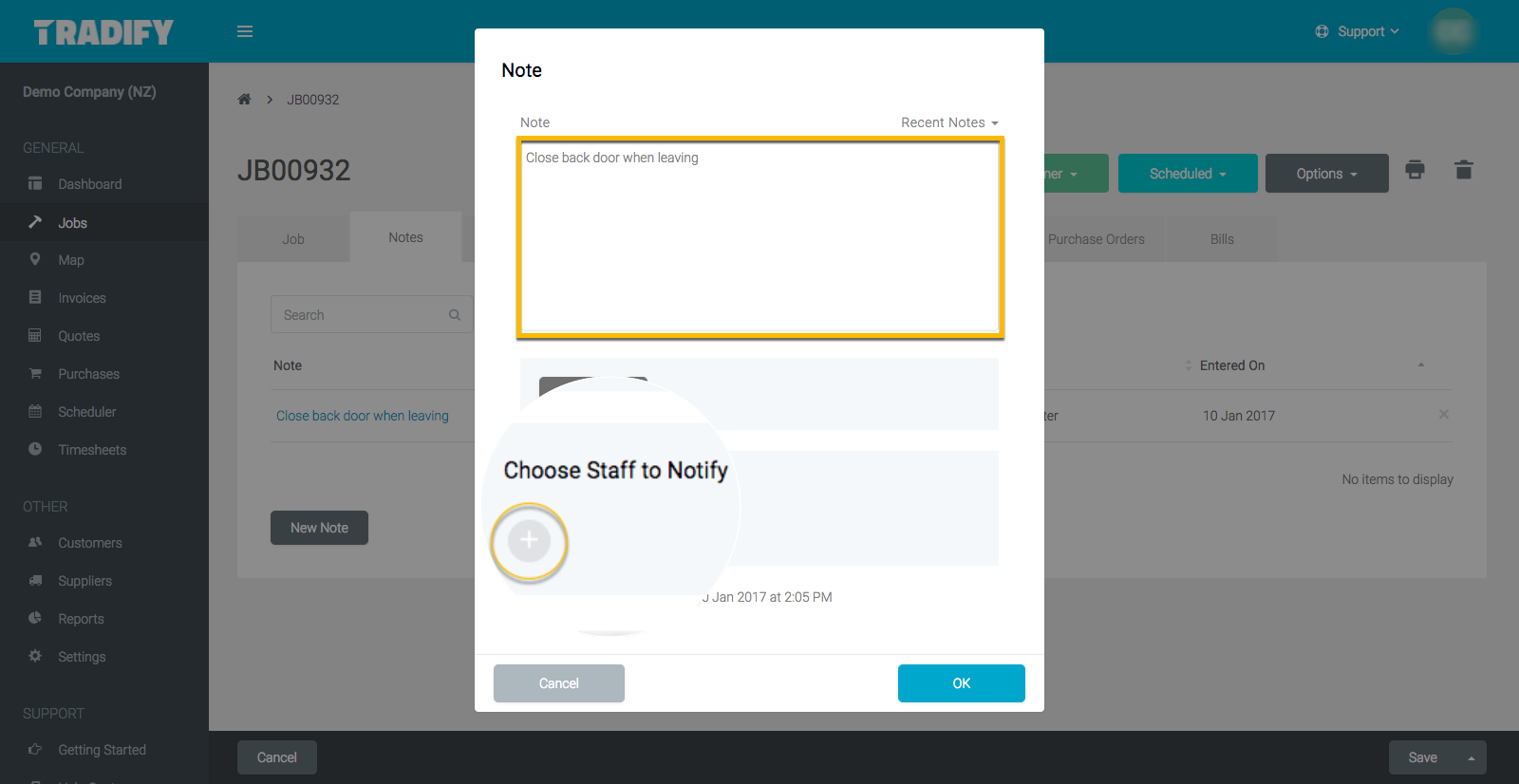 When clicking the 'plus' option, a drop down menu will appear of all your staff members listed within your Tradify account. Click the staff members names you wish to add to the note.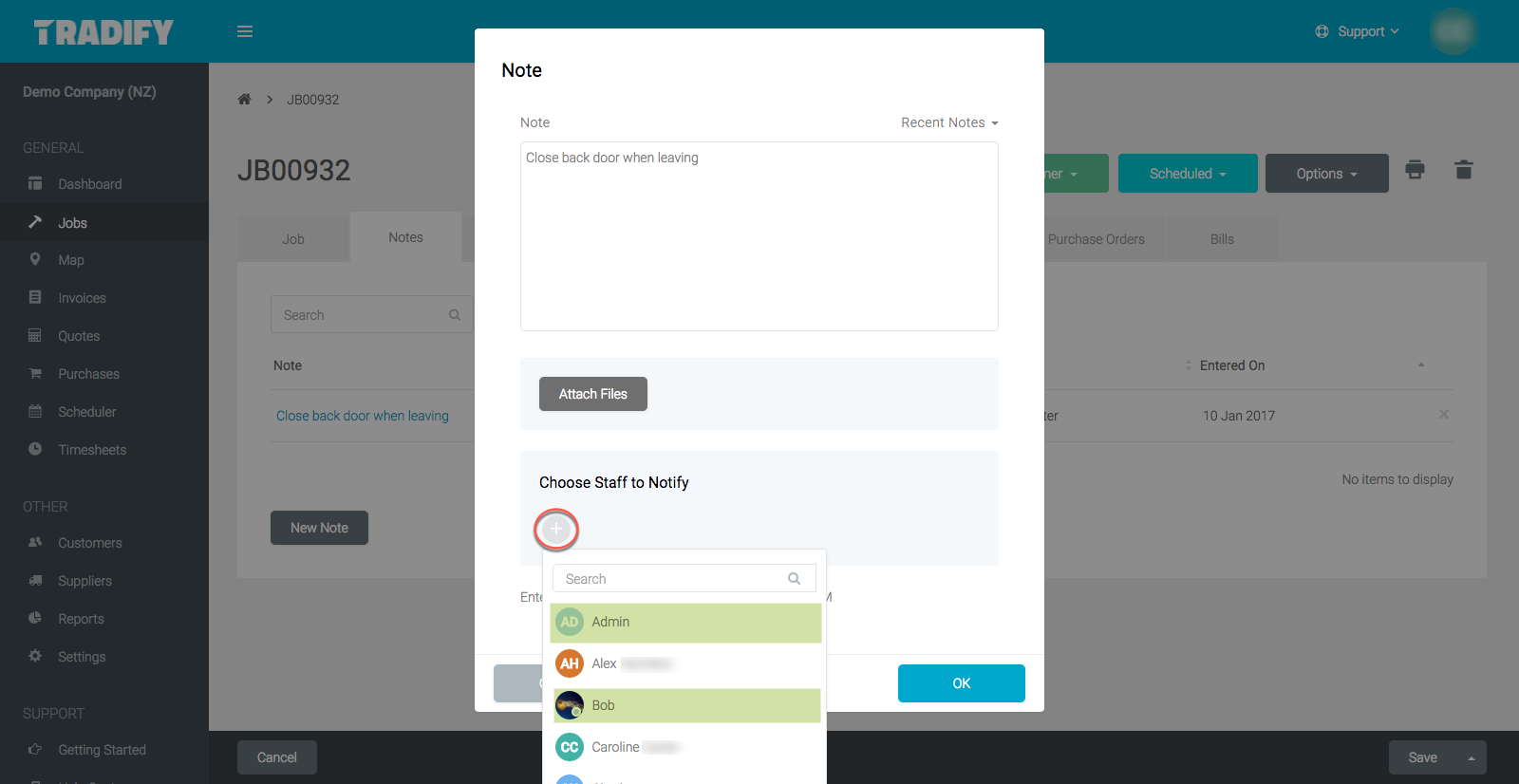 Then click 'ok' to save the changes.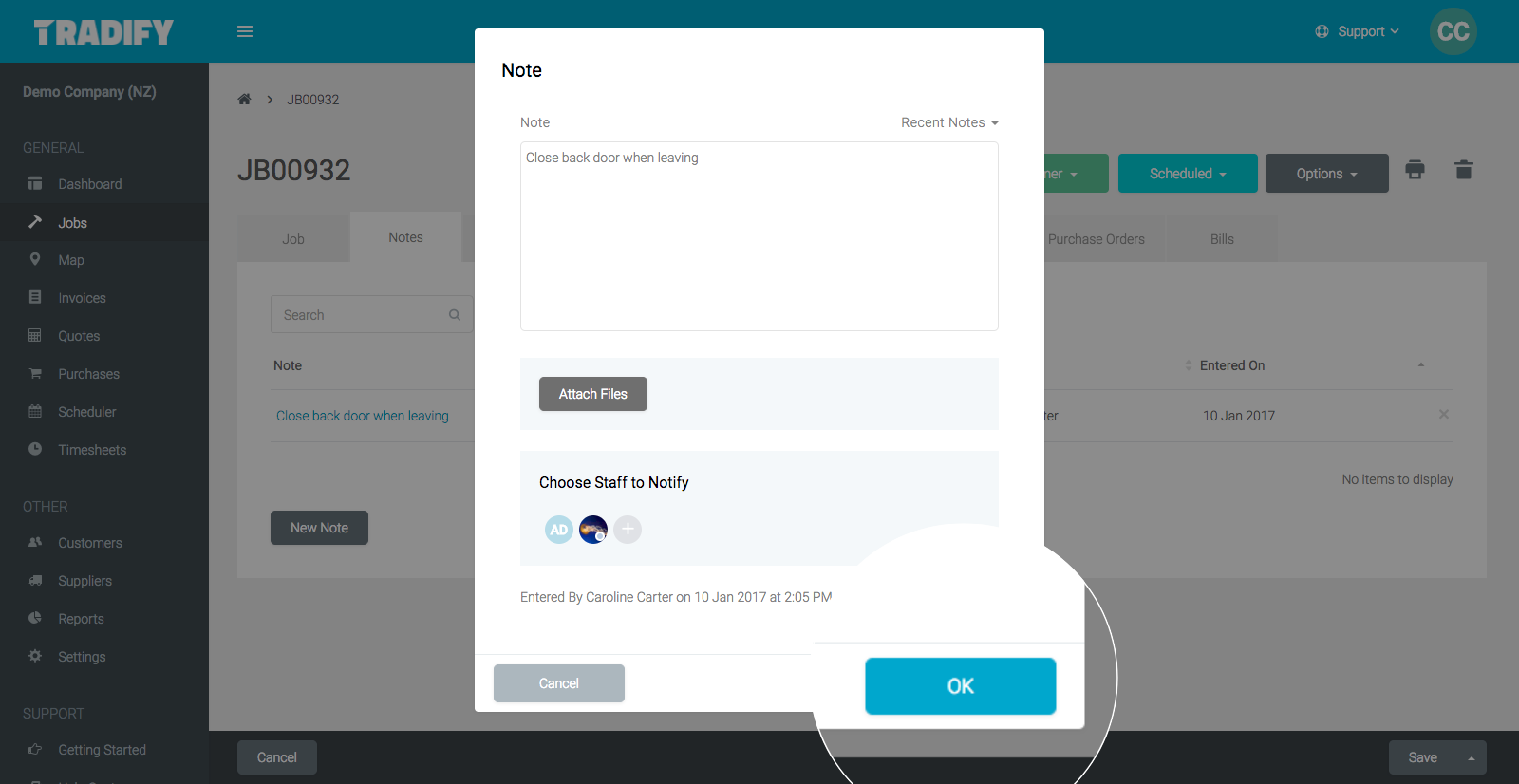 You will then be returned to the New Note screen.
Then click 'Save' to save your changes. Once the Job is saved the attachment will be uploaded, the Note will be saved and a notification will be sent to the Staff Member/s selected.