When an approved quote with options is sent, your customer can open the quote online and choose from the options available.
1. They will need to first click Continue to select from the options.

2. Your customer will see a subtotal of the included items (all items not in the optional sections) and the optional sections that they can select from.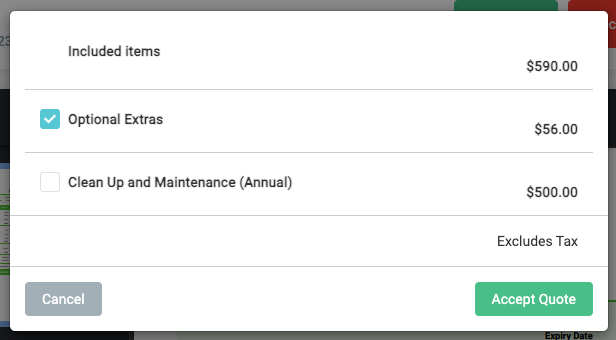 3. After selecting the options they want, your customer should select Accept Quote to finalise their choice. They'll then see an updated quote with any selected options reflected in the Total.
4. To select an option for your customer, you will have to send yourself a copy of the quote email, open the online quote and select the options yourself.
5. Your customers choices will also be reflected inside your Tradify account.