Introducing a new way to add line items, making it faster and easier to create quotes and invoices. You'll be able to search, add and edit line items in-line, rather than having to click through drop-downs and pop-ups.
This article will guide you through what's changing.
Quote Line Items
Previously, when adding a new line item to a quote, you would select 'Add Line Item', select your item type, and the following modal would pop up:
With the update, you will no longer have to open this pop up to add or edit a line item. All line items can be added directly inline.
Simply click the line item type you wish to add and the item will appear in the quote details table.
For Time, Price List Items and Kits, select or search for the item you want from the item code column.

To create a new item or browse your price list, simply click on the button with three dots.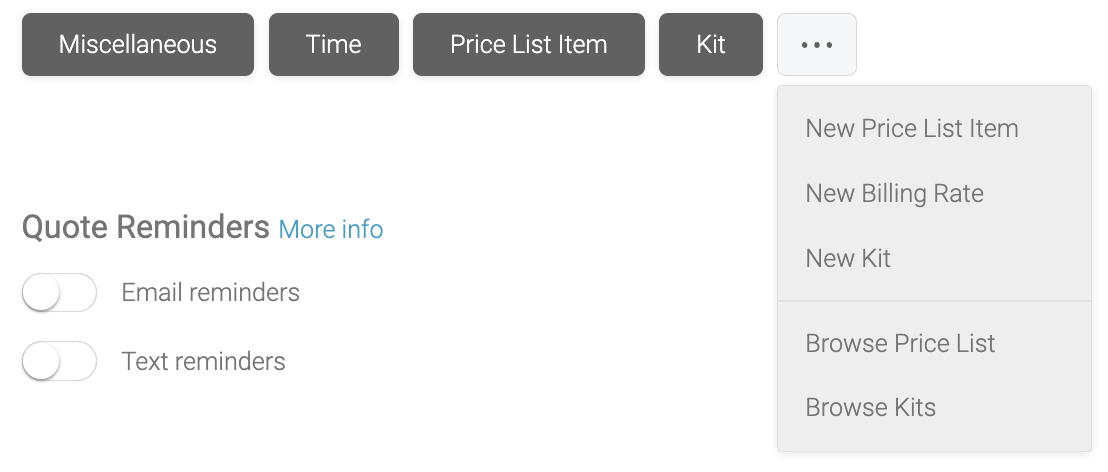 To delete an item, add it to a new section or detach it from the current section, click the button with the three dots on the right of the line item, where you would have previously found the 'X'.

To move an item or a section, simply click on the three vertical dots and drag and drop to the desired position.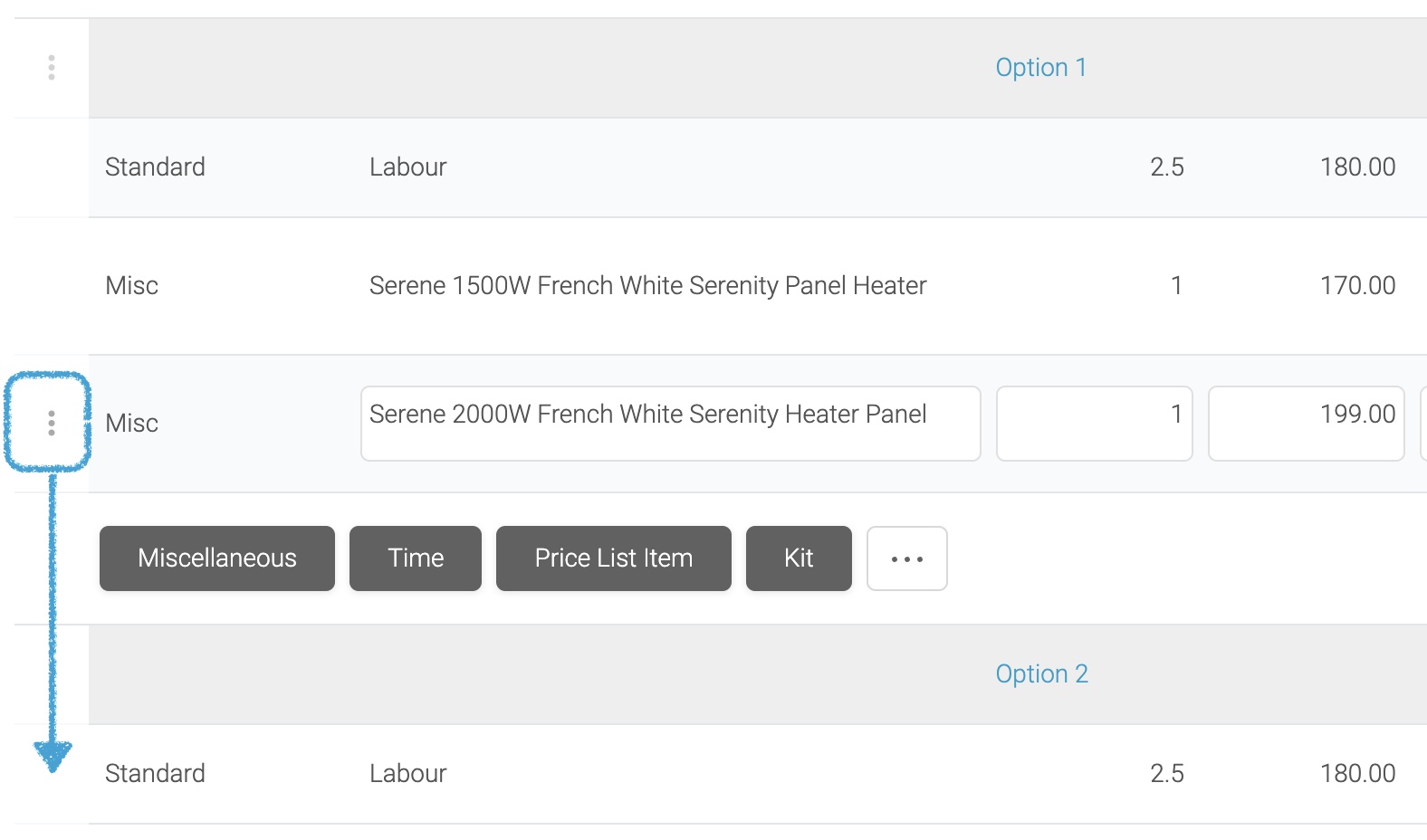 Finally, you now have the ability to choose which columns are visible while editing your quotes and invoices. This means you can hide any columns you don't need and focus on what matters. For example, if you don't include cost or calculate gross profit, go ahead and hide those columns as shown below.

You may also notice the tax setting has been moved up alongside the other document settings.

Invoices
Create and edit invoices the same way as shown for quotes, however invoices do not contain sections and kits.
If you have any questions about these updates please don't hesitate to contact the Tradify Support team.