Learn more about Tradify's Scheduler Upgrade and what it means for scheduling staff. For more information on how to book jobs, check out How To Schedule an Appointment in Tradify.
Important Note: Please understand these views are not yet available to all customers. This feature will be available to you soon. If you have any questions about these views, please get in touch with support@tradifyhq.com.
How can I view my new appointments?
On Tradify Web, we offer three Scheduler views:
Horizontal Timeline View: this view splits each staff member into their own rows so the user can see individual schedules as a timeline. This is great for spotting where a staff member has a gap in their schedule or where they may have been double booked.


Vertical Planner View.

Calendar Grid View.
By default, you will see the Vertical View, which looks like this: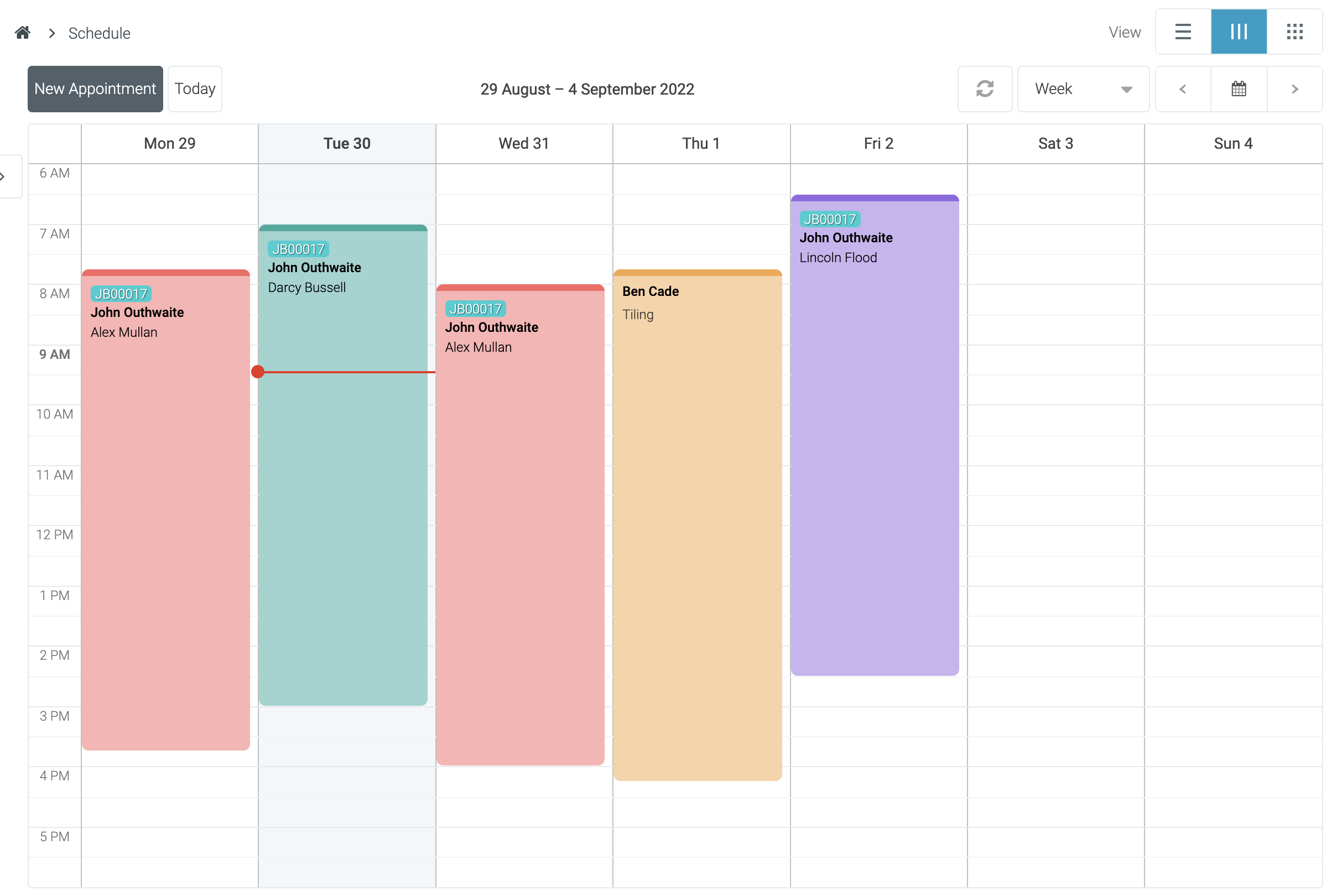 By selecting the View toggles, which look like the image below, you can switch to the Horizontal and Calendar View.

The Horizontal View looks like this:
The Calendar View looks like this: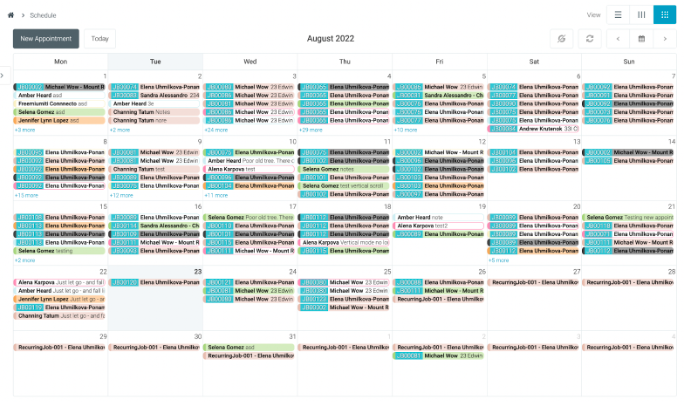 Do my job cards look different for each view?
Yes, your job cards will look different depending on your view.
Your Vertical View job cards will look like this:

Your Horizontal View job cards will look like this:

Your. Calendar View job cards look like this: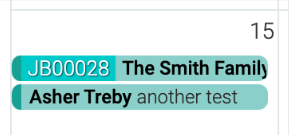 How does the new zoom feature work?
In the horizontal timeline view, the user can scroll left and right between the days of a full Monday to Sunday week. The user can zoom in and out to adjust how many hours are visible on the screen at one time.

Zoom in to:
See more information about each appointment.

Have finer control for adjusting appointment times.
Zoom out to:
See more appointments/days at once.

More easily spot gaps and overlaps.
How can I change the styles of the job cards?
To help free up space for more information, the job number and job status have been combined by default. This means the status word is no longer visible on the appointment card. Instead, the job number is overlaid on the colour of the current status. Statuses can still be read in full by hovering over the appointment card to bring up the tooltip.
For customers that rely heavily on statuses, this combined job number and status can disrupt their workflow. So we've added a new "Appointment Card Title" option to the Scheduler section in Settings.
To access these settings:
Head to your Settings tab.
Head to the Scheduler settings.
Change your preference in the Appointment Card Title drop-down menu.
Select Save.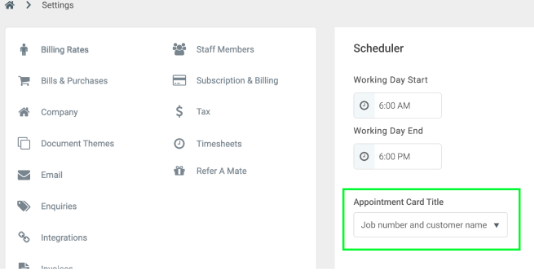 There are two styles to choose from:
You can choose to view your Job Number and Customer Name.
You can also choose to view your Job Status and Job Number.
What each style means for your job cards
There are two styles of job cards for your Scheduler, the first being the Job Number and Customer Name, which look like this: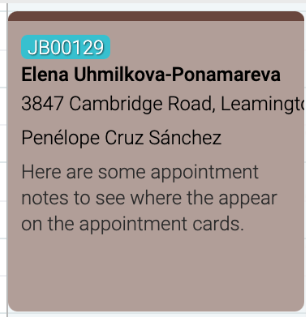 The Job Status and Job Number view look like this: