Job Settings give you the ability to set up and configure your Job Numbering sequence, Job Custom Fields, Job Statuses, and Job Categories.
The options for each of these are separated into different tabs. To access them, click the corresponding tab within Job Settings.
Job Numbering Sequence
You have the flexibility to edit your Job numbers as needed. Any changes made to the Job Number and Job Number Prefix will take immediate effect and apply to the following Job created.
Keep in mind that Job numbers cannot be changed retrospectively on existing Jobs, and they cannot be reused.
To change your Job numbering sequence:
Go to Settings and click on Jobs.
In the Job Numbering Sequence section, modify the Job Number and Job Number Prefix fields.
Select Save.
The Job Number Prefix field can be left blank if you don't want to use a Job Number prefix.
The Next Job Number field determines the next available Job number, defining the Job numbering sequence for Tradify.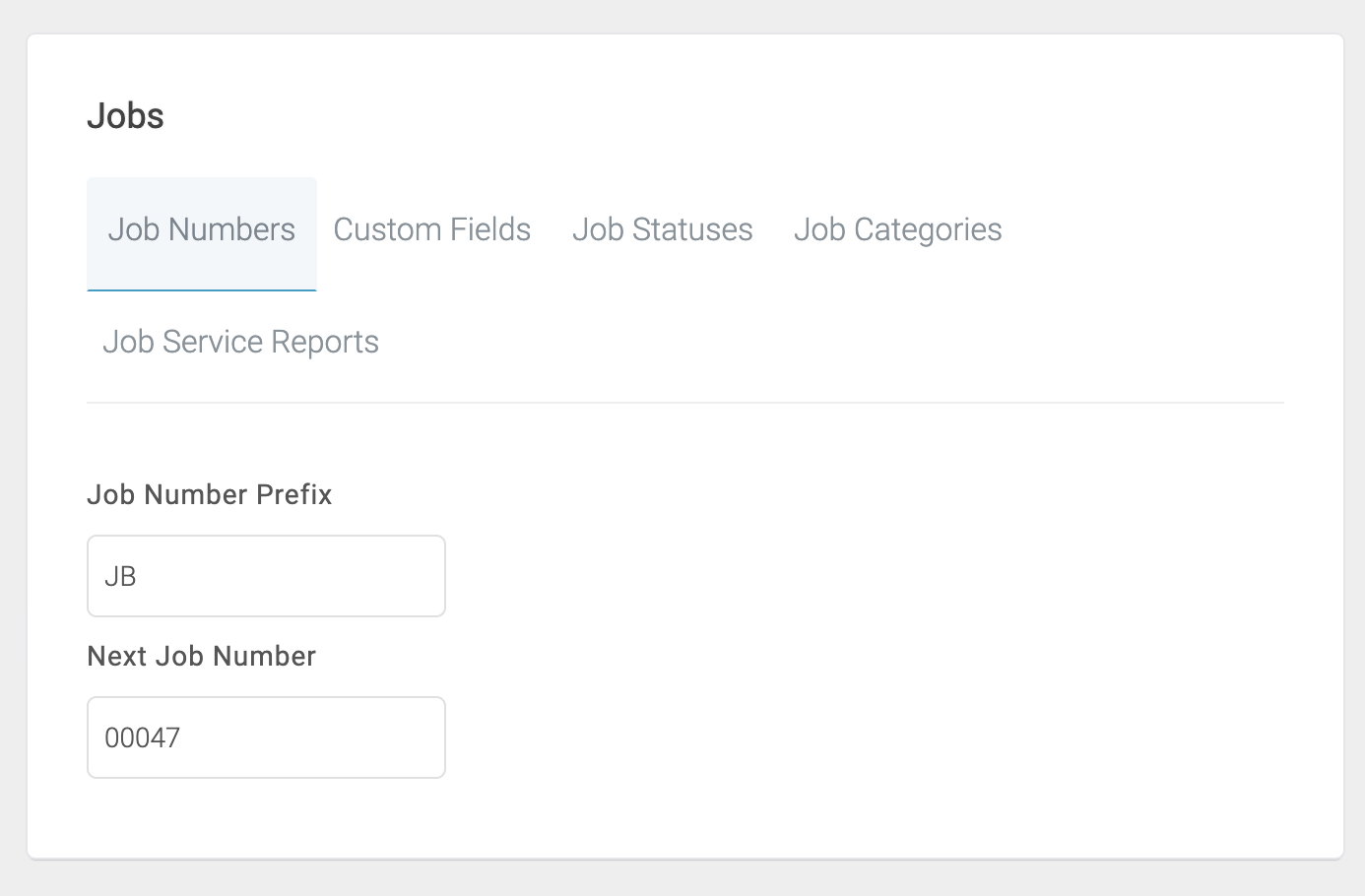 Custom Fields and Job Category Headers
Customise the headers for your Job Categories and Custom Fields to align with your business needs. These fields will be displayed within your Jobs screen, enhancing organisation and search capabilities.
To change your headers:
Click on Settings and select Jobs.
Navigate to the Custom Fields tab.
Use the provided fields to update the headers for Job Category #1, Job Category #2, Job Custom #1 to #4.
Click Save to finalise your changes.
Avoid using headers that match existing field names to prevent confusion and affect search criteria.
Custom field content can also be pre-set within customer and site profiles.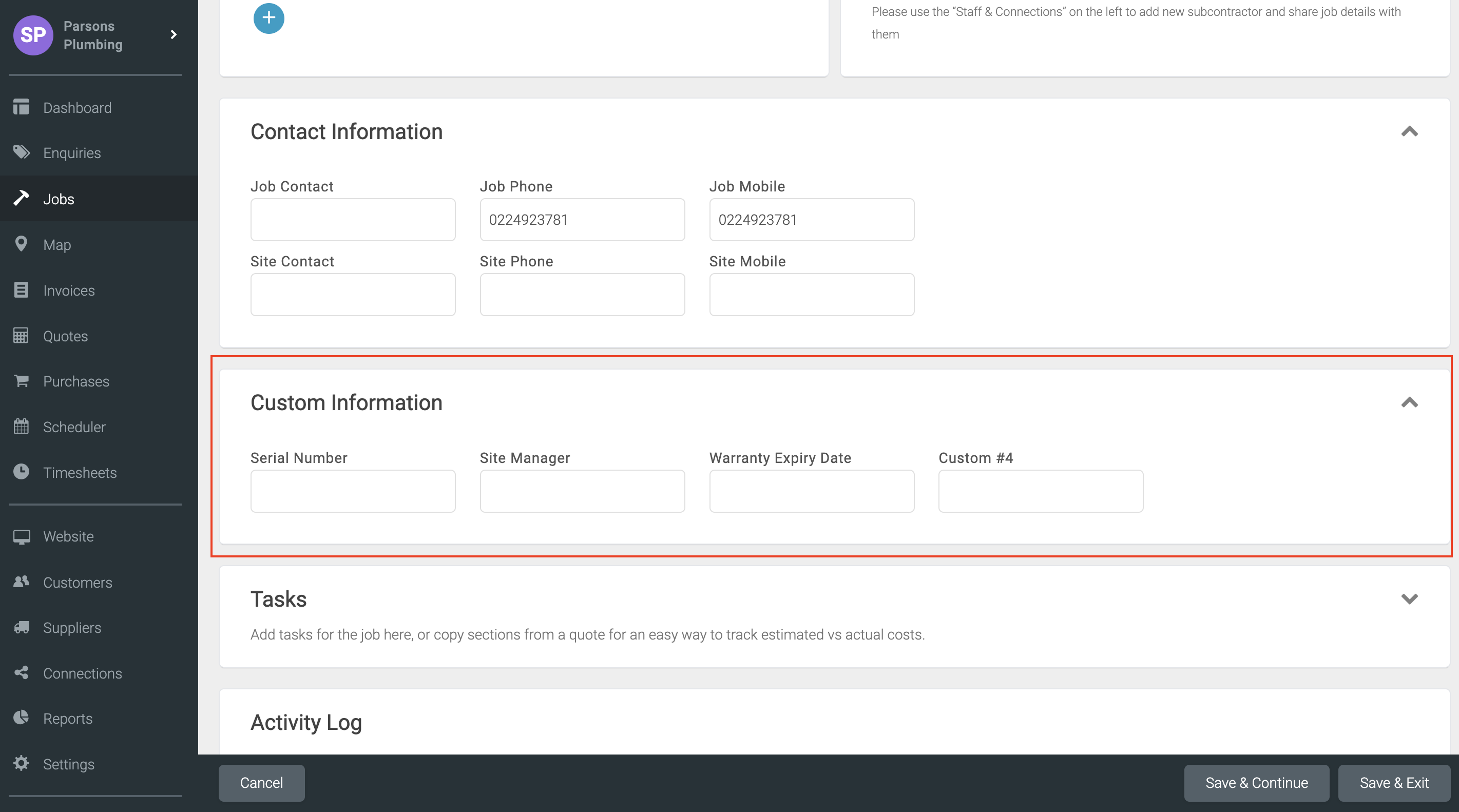 What custom fields look like inside a Tradify job.
Job Statuses
For more information on Tradify Job Statuses, check out Tradify Job Statuses.
Job Categories
For more information on Job Categories, check out Job Categories.