Topic
If you wish to receive email notifications from Stripe every time a customer makes a payment, you will need to go to your Stripe account and turn on email notifications.
Follow the steps below to do so:
Go to your Stripe account

In the top right-hand corner of the screen, hit the drop-down arrow beside your business name.
From here, hit Profile. Or, click this link to go to your profile

.

On your Profile view, under Notifications you can select which events you would like to receive email notifications.

Tick the check box for

Successful payments

.

Hit

Save
From here on, you will receive an email notification from Stripe when a payment has been received.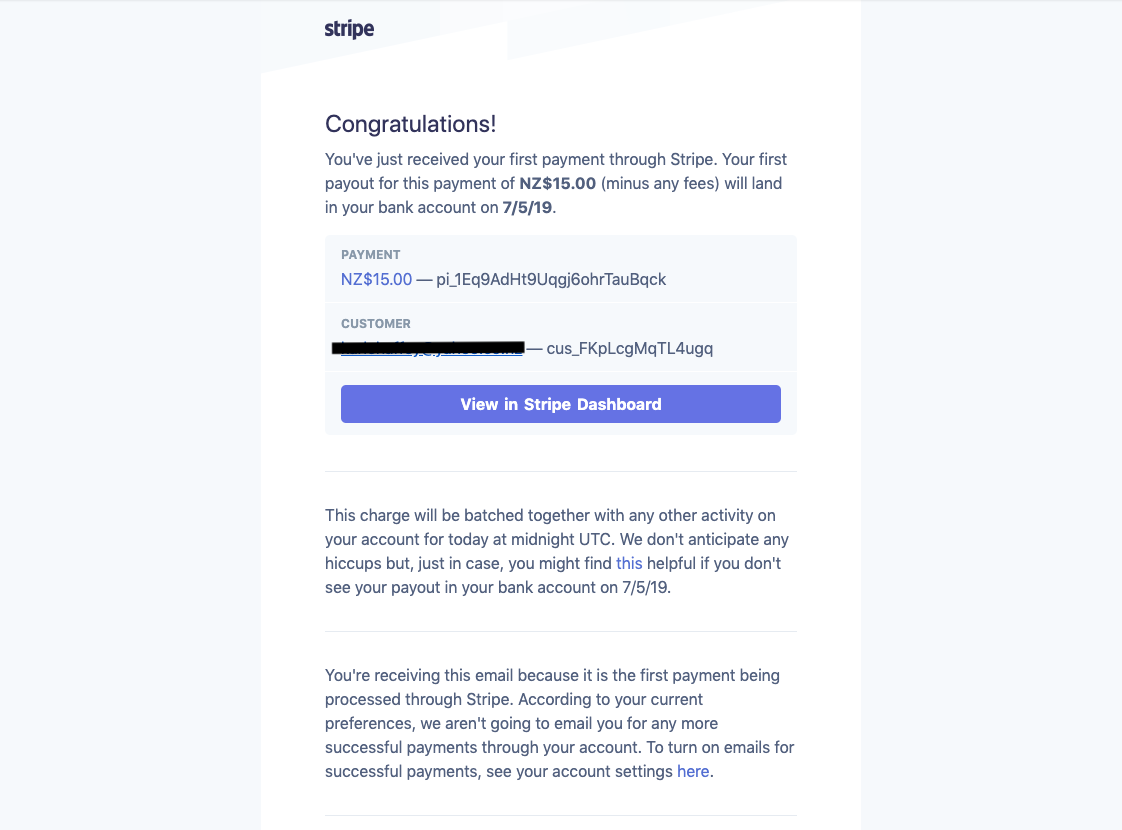 Additional Information
For more information, please click this link: More info on Stripe email notifications.