To update your Tradify Subscription payment details, head on over to your Settings.
From here, go to Subscriptions & Billing and scroll down the page until you see a credit card.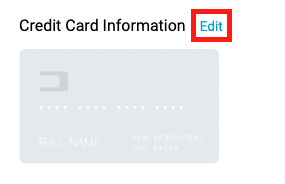 To update your details, click Edit and enter in your new payment details. Once you've filled this out, please ensure you click Update Subscription to save the information you have entered.
Please note: You are unable to update your payment details via the app.