What happens if my customer chooses the wrong options?
All you'll need to do is go into your quote, select the Options drop-down menu and select Reset to Draft. Alternatively, you can create a copy of your quote.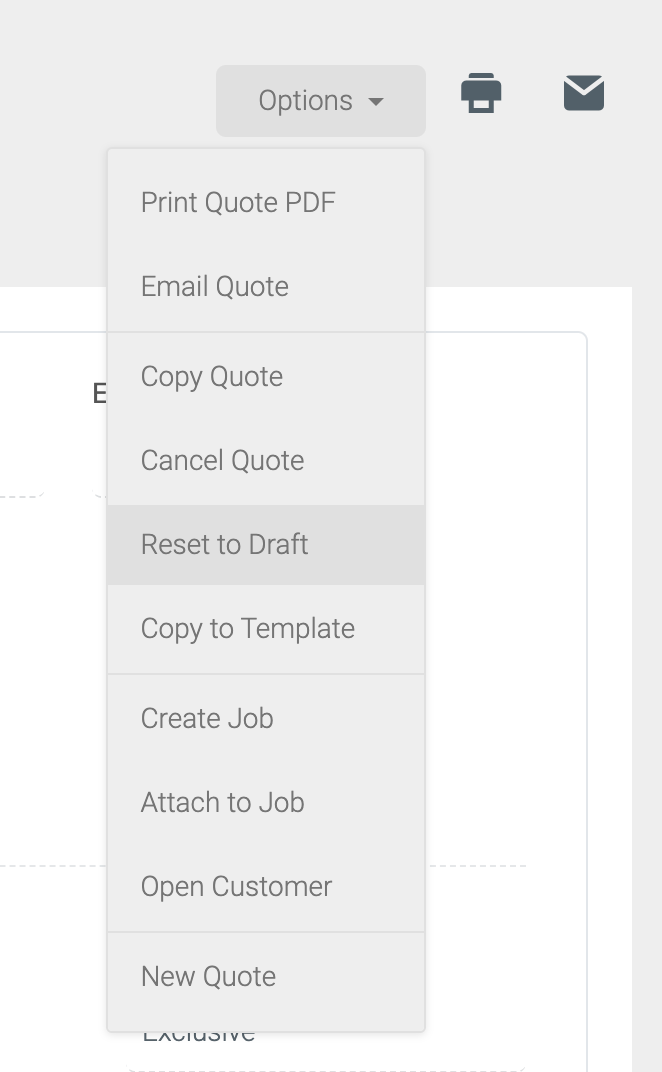 If I copy my quote, do the sections remain optional or not optional as per the original quote?
Yes! These will remain as is.
If I create a quote template from a quote with options do the sections stay optional?
Unfortunately optional sections are not yet supported for Quote Templates in Tradify so when you create a quote from this template, the sections will default to Not Optional. All you will need to do is open the section that you want to make optional and select 'Option' from the drop down menu.
Can I choose options for my customer on their behalf?
Yes, simply send a copy of the approved quote to yourself and from there you can open the quote online to select the options and accept on behalf of your customer.