Learn more about sending Quotes via Text Messages in Tradify. For more information on Tradify's Text Messaging feature, check out Understanding Text Messages in Tradify.
Enabling/Disabling Quote Texts
To send Invoice Texts, you need to ensure Text Messages are enabled in your Subscription & Billing settings:
1. On the Settings dashboard, go to the Subscription & Billing section.
On the text reminders section, click 'Enable Text Messages'

Click Yes on the pop-up to confirm the activation, agreeing to be charged per text.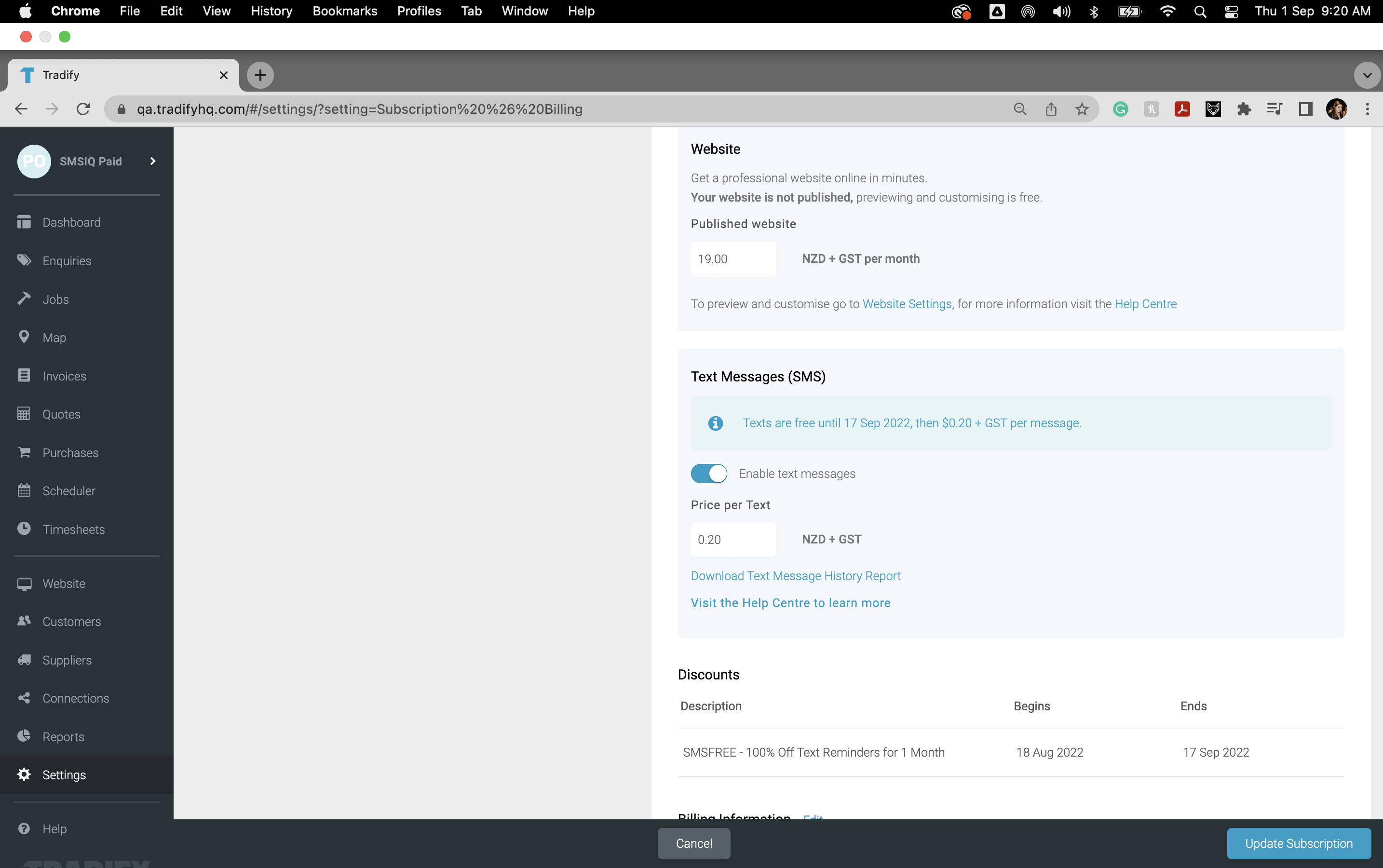 Sending Quotes via Text Message
To send a Quote text message, simply select your Quote from the Quote dashboard:
On the Quote dashboard, go to the Invoice you want to send via text.

Click on 'Send to customer' or select the 'Options' dropdown and select 'Send Quote

Send your Quote via Text by selecting a customer/site on the right hand side of the screen

Click Send to send your Quote via Email and/or text.