The Tradify Forms & Certs function now allows you to create, edit, & share forms and certificates from your jobs in Tradify.
At present, the following UK forms & certs are available:
Landlord/Homeowner Gas Safety Record
Service & Maintenance Record
Installation / Commissioning / Decommissioning Record
Gas Warning Notice
Gas Breakdown Service
Commercial Catering Inspection Record
Central Heating Commissioning Certificate
Domestic Unvented Hot Water Storage Vessel Commissioning/Inspection Record
Domestic Gas Testing & Purging
Boiler Record
CD/11 Oil Firing Servicing & Commissioning Report
CD/10 Oil Firing Installation Completion Report
CD/14 Oil Warning and Advice Notice
TI/133D Domestic Oil Storage Tank Spillage & Fire Risk Assessment Form
Note: These forms are only available in the United Kingdom.
Creating Forms & Certificates
To create forms and certs, first, open the job that you'd like the form/cert to be created from, select the Forms & Certs tab, then click the Create button to choose the relevant form/cert from the drop-down menu.
Note: The forms and certs displayed will be specific to your country & region.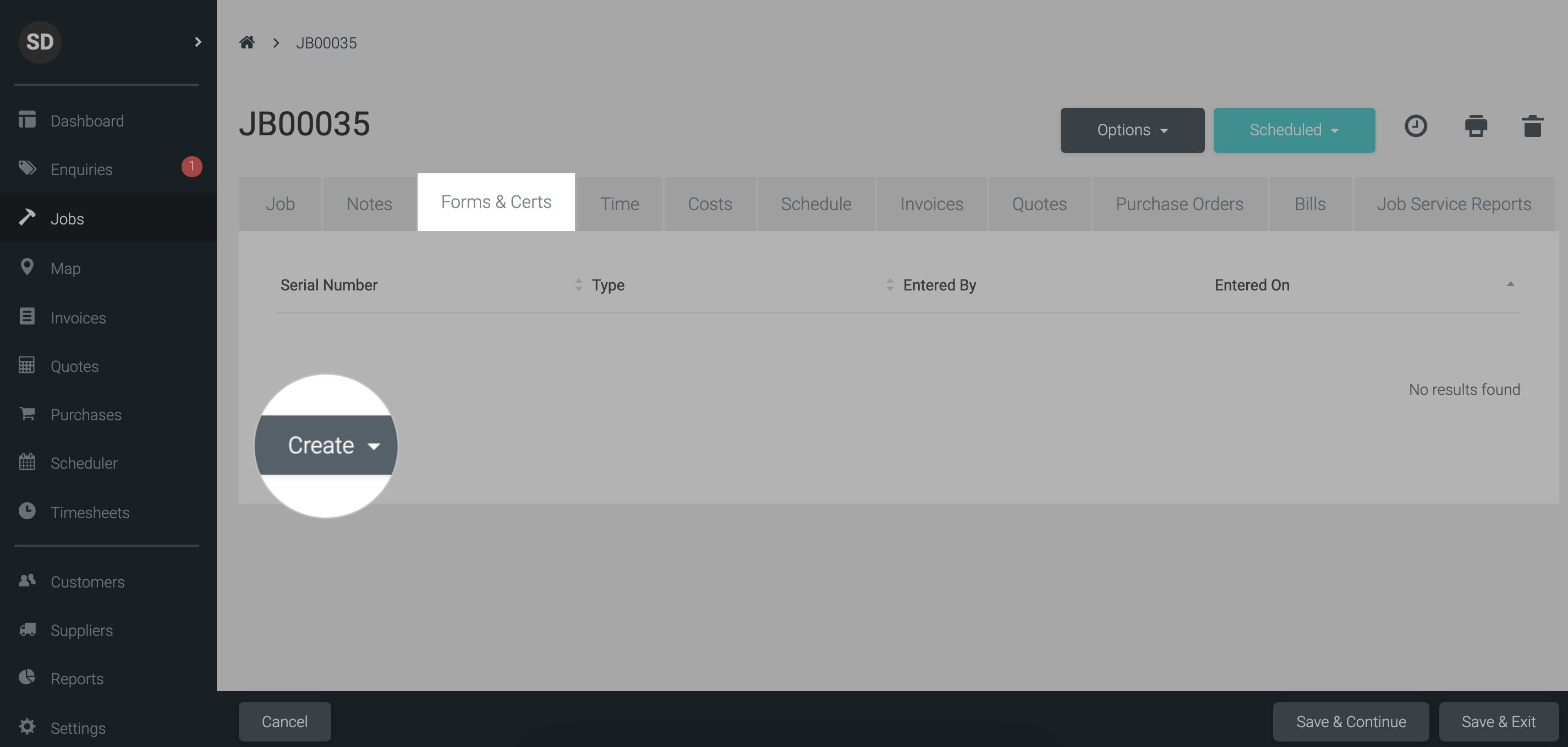 Once you've selected the relevant form/cert, Tradify will load a template for you to fill. By default, Tradify will auto-fill the serial number and date (with today's date). The rest of the fields are free for you to fill.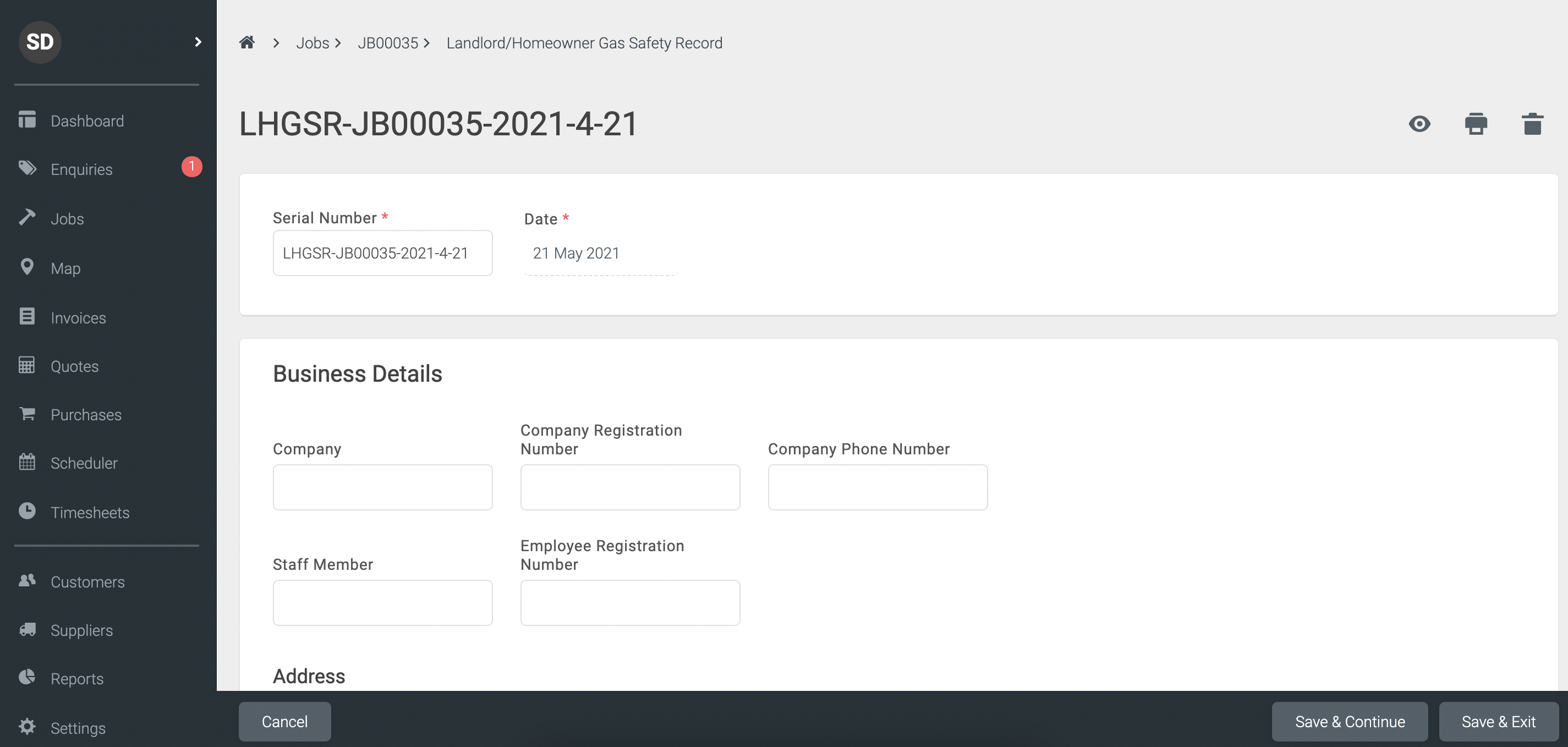 Editing, Previewing & Printing existing Forms & Certs
You can view and edit your certs at any time within your jobs by navigating back to the Forms & Certs tab and selecting the relevant record.
To preview, print, or delete your form, use the corresponding button on the top right of your screen.