To email a quote:
1. Head over to the Quotes Dashboard and open up the relevant Quote.
2. Once open, click the Paper Plane icon (top right corner) to send, or click Options - Send Email.

3. Edit your email if required:
The default Quote text can be set up in "Settings".
Click "Attach Files" to attach files you have saved against Notes in the Quote, or to upload files from your computer to attach to the Note.
4. When ready, select Send.
If you'd like to send yourself a copy, simply toggle on "Send me a copy" (next to the Send button).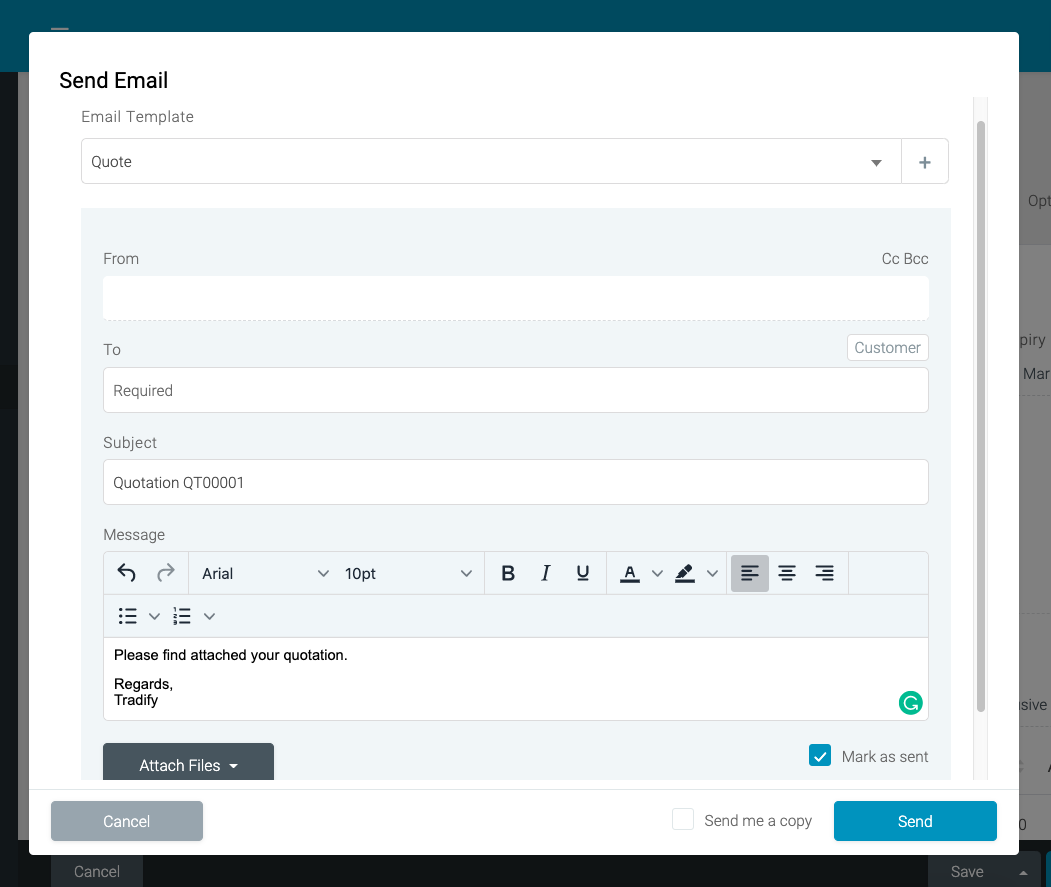 Other Relevant Articles