Payment Reminders are in Tradify's invoicing toolkit to help you get invoices paid sooner.
By setting up payment reminders, your customers will receive intermittent messages regarding their outstanding invoices owing to your business.
Below we'll outline how to set up Payment Reminders, how they work, and points to consider when using them.
Configuring Payment Reminders in Tradify
To turn on Payment Reminders for your Tradify invoices:
Head to

Settings.
Select Invoices.
Select Payment Reminders
Select the Send payment reminder emails toggle. To turn this on automatically for every invoice, you'll need to toggle this on in the Document Theme you use for this invoice too. For more info, check out Using Document Themes For Invoices.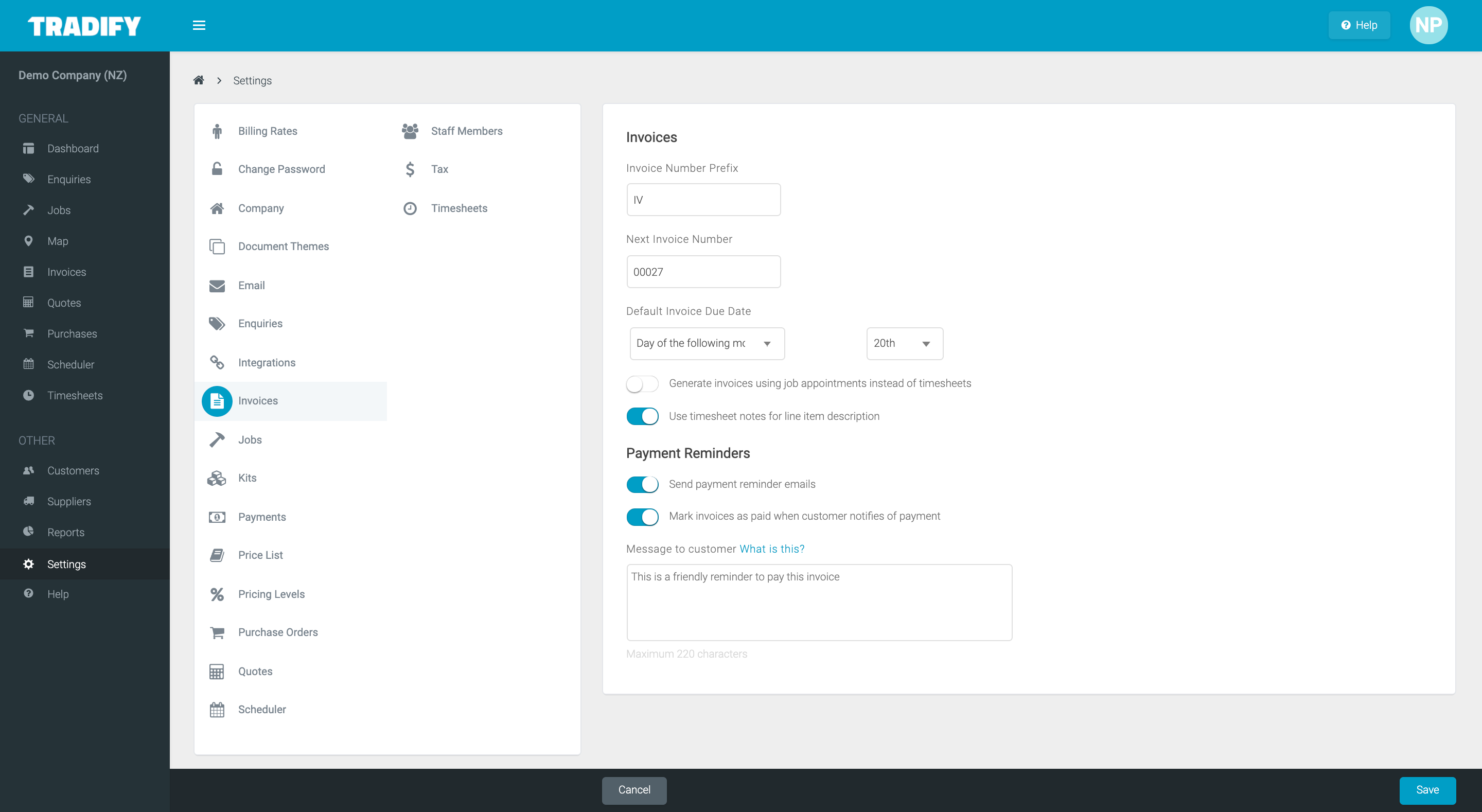 There is an option within Payment Reminders settings to Mark invoices as paid when customer notifies of payment.
By turning this on, a button will show on the customer's invoice that allows them to notify you that they have paid the invoice.
If they use this option, the invoice will be marked as Paid within Tradify and the message they send will show in the invoice's Activity Log.
Here is where they will have the option to send you a 'Paid Invoice' message: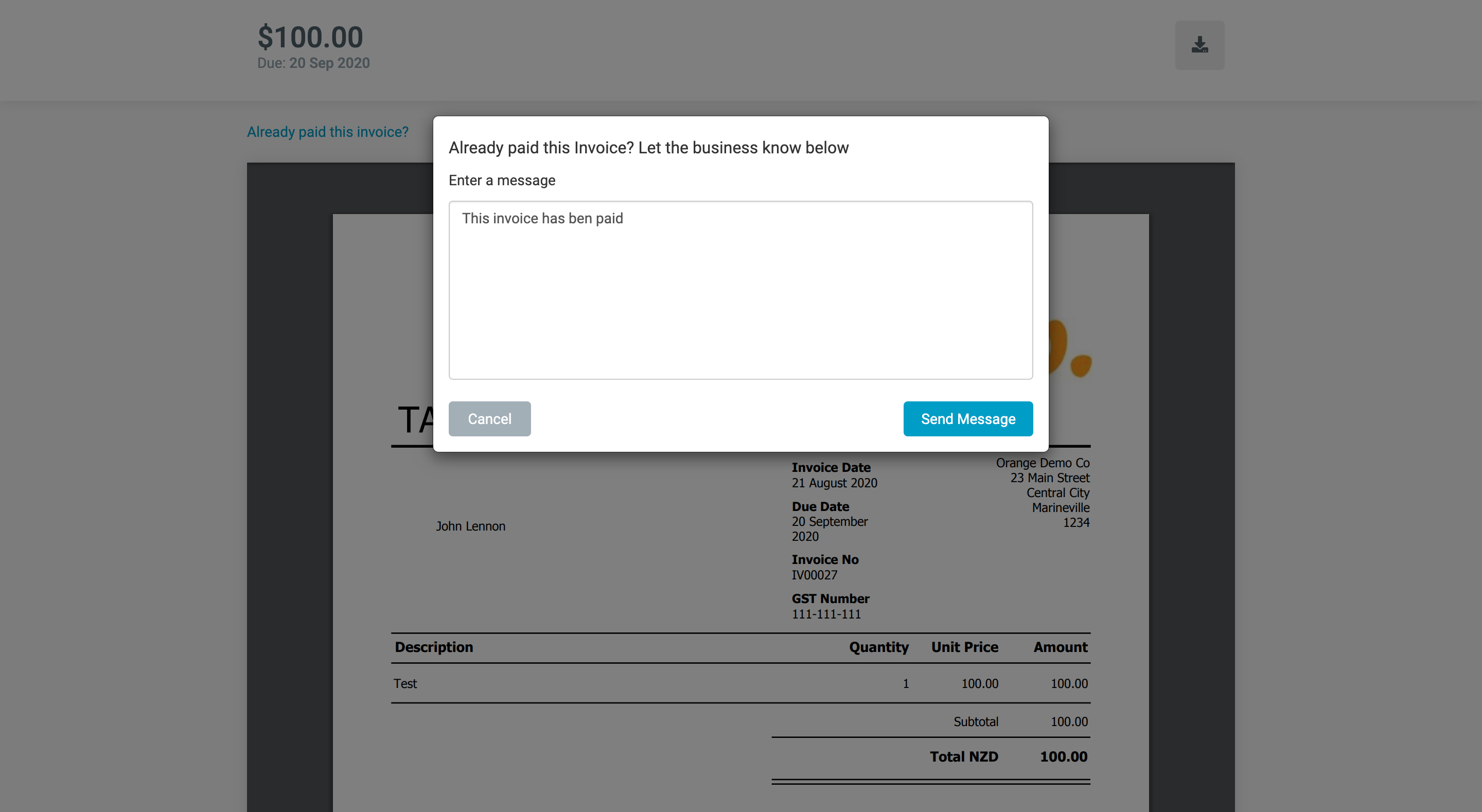 You will receive an email notification of their payment: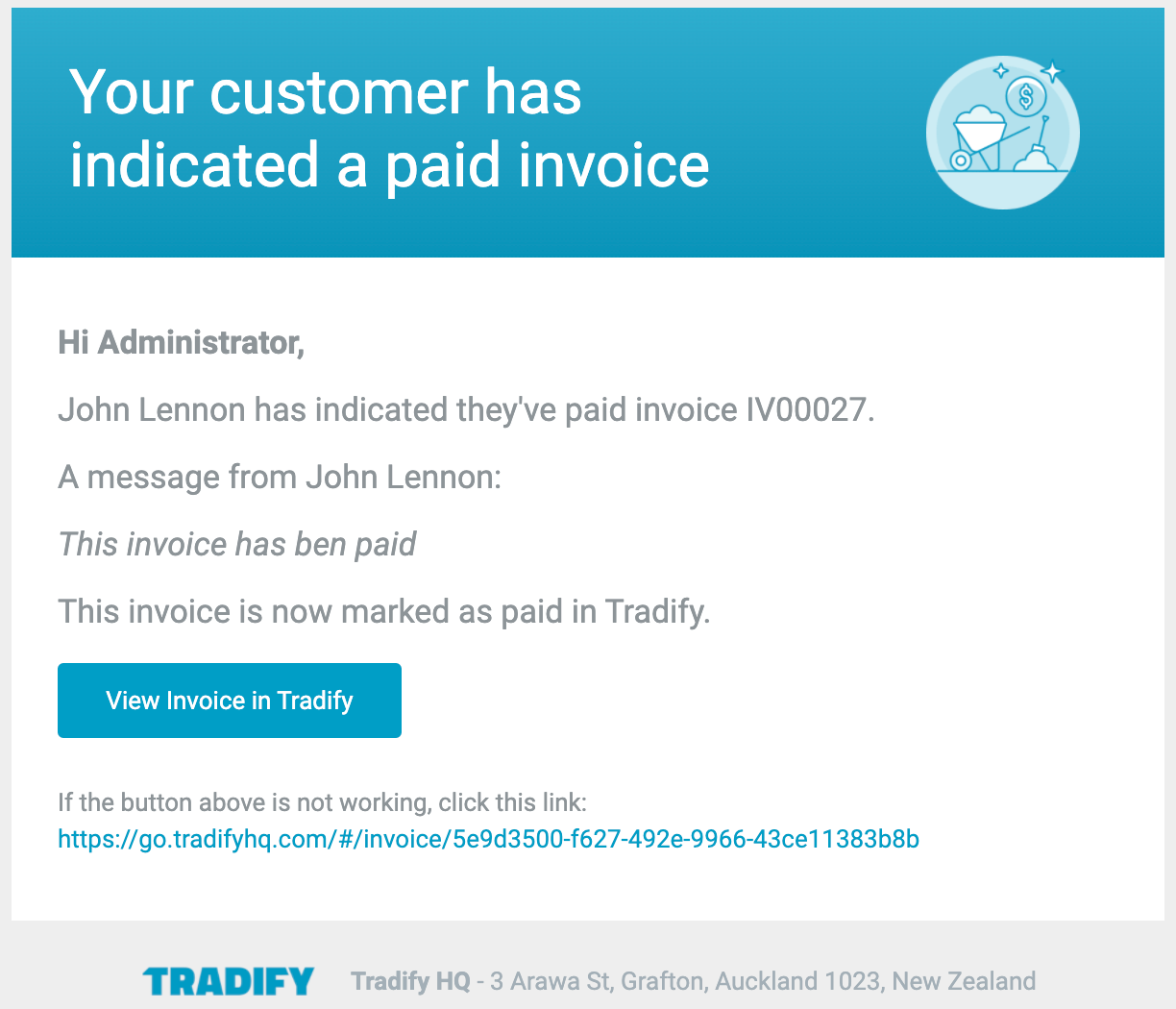 You can customise the message that displays within the reminder email within the 'Message to customer' field. Note that the message has a maximum of 200 characters, and will display on their email here: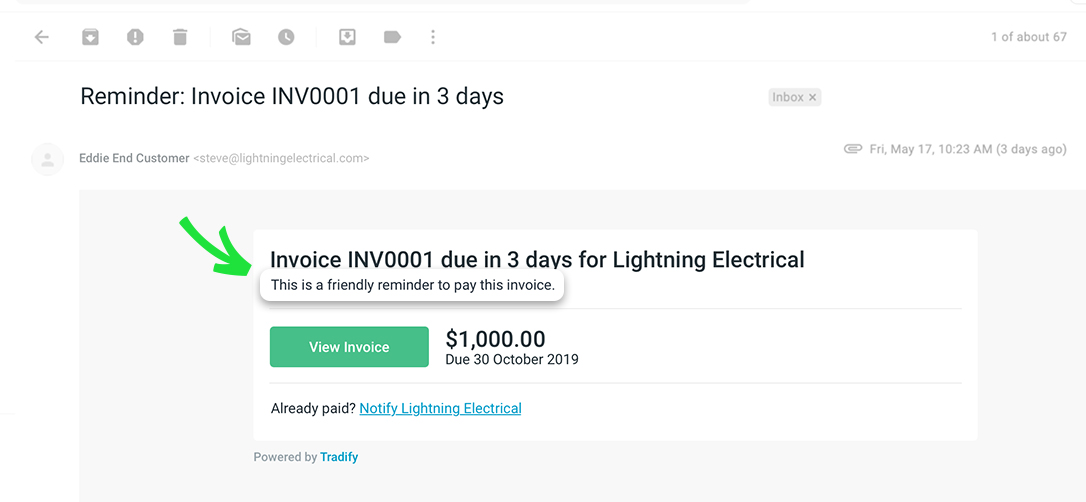 Using Payment Reminders in Tradify
When you create a New Invoice, scroll down to the Payment Options section and click the toggle to 'Enable payment reminder emails on this invoice'. This setting will be off by default:

When you enable reminders, they will be sent to all email addresses included in the To: field. The customer will receive a reminder email:
3 days before the due date

On due date

3 days after the due date

7 days after the due date
Once the invoice has been marked as Paid, email reminders will stop.
Points to consider
If you are integrated with an accounting system and reconcile your payments there, Tradify recommends using the accounting system's payment reminder feature.

Often payments are only reconciled against an invoice in the accounting system and not Tradify. Unless the payment is applied to the invoice in Tradify too, the customer will continue to receive payment reminders for an outstanding invoice.

If

Stripe Credit Card Payments

are applied to an invoice, the reminders will stop: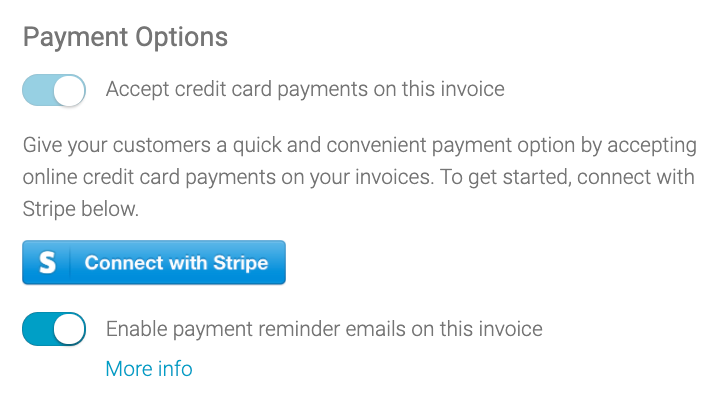 If the customer clicks the Already paid this invoice? link to say they have paid the invoice, the reminders will stop.
For any questions regarding payments reminders, please email support@tradifyhq.com