Learn how to create Jobs from Templates (within Jobs).
Watch it below or scroll down for a step-by-step breakdown.
To create a Job from a Job Template:
You'll need to head to the Jobs Dashboard and select New Job From Template in the drop-down menu.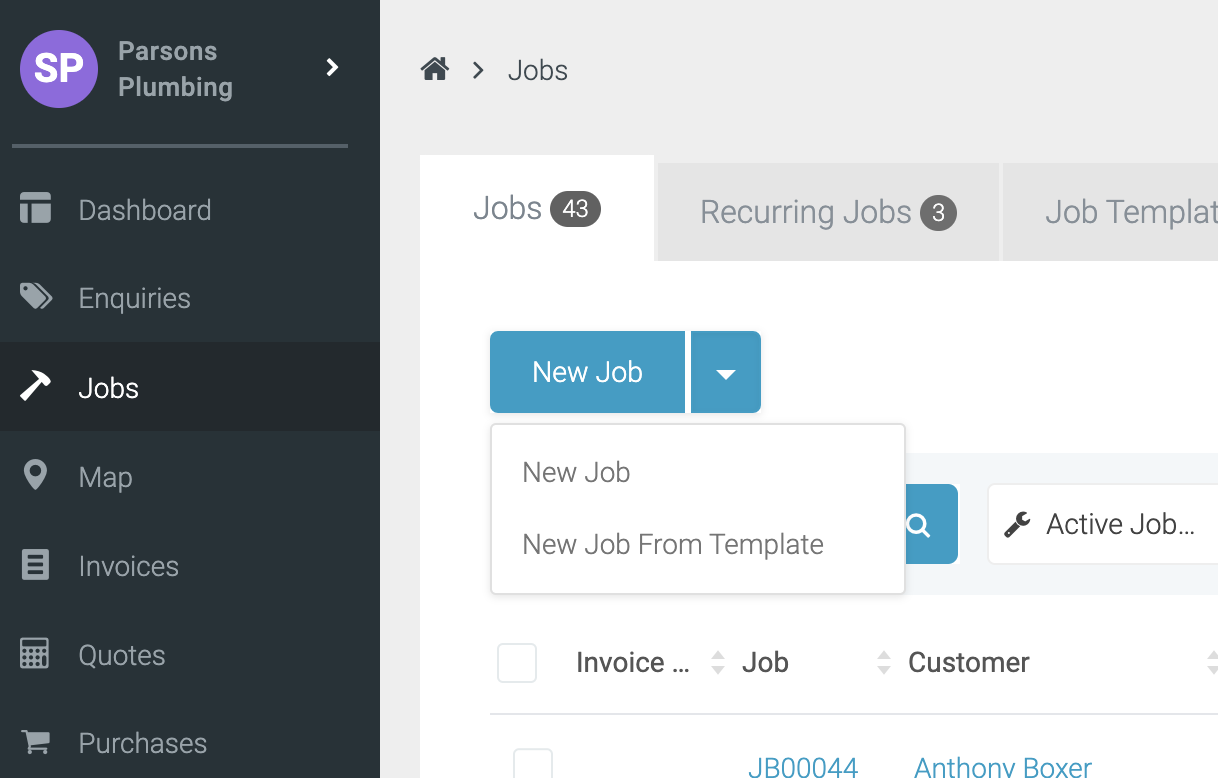 In the pop-up modal, select your template from the drop-down menu.
Tradify will now create a Job from within that template. It will look like the below: