Tradify also has the ability to convert existing Jobs into a Template. This may be useful if you've previously created a job which is likely to be re-used again in future for similar types of work.
Important Note: Time, costs, scheduled appointments & notes will not carry over to the Template. Only the Job information will be copied.
Head over to Jobs and open relevant Job. Then select the Options tab, followed by Copy Job to Template.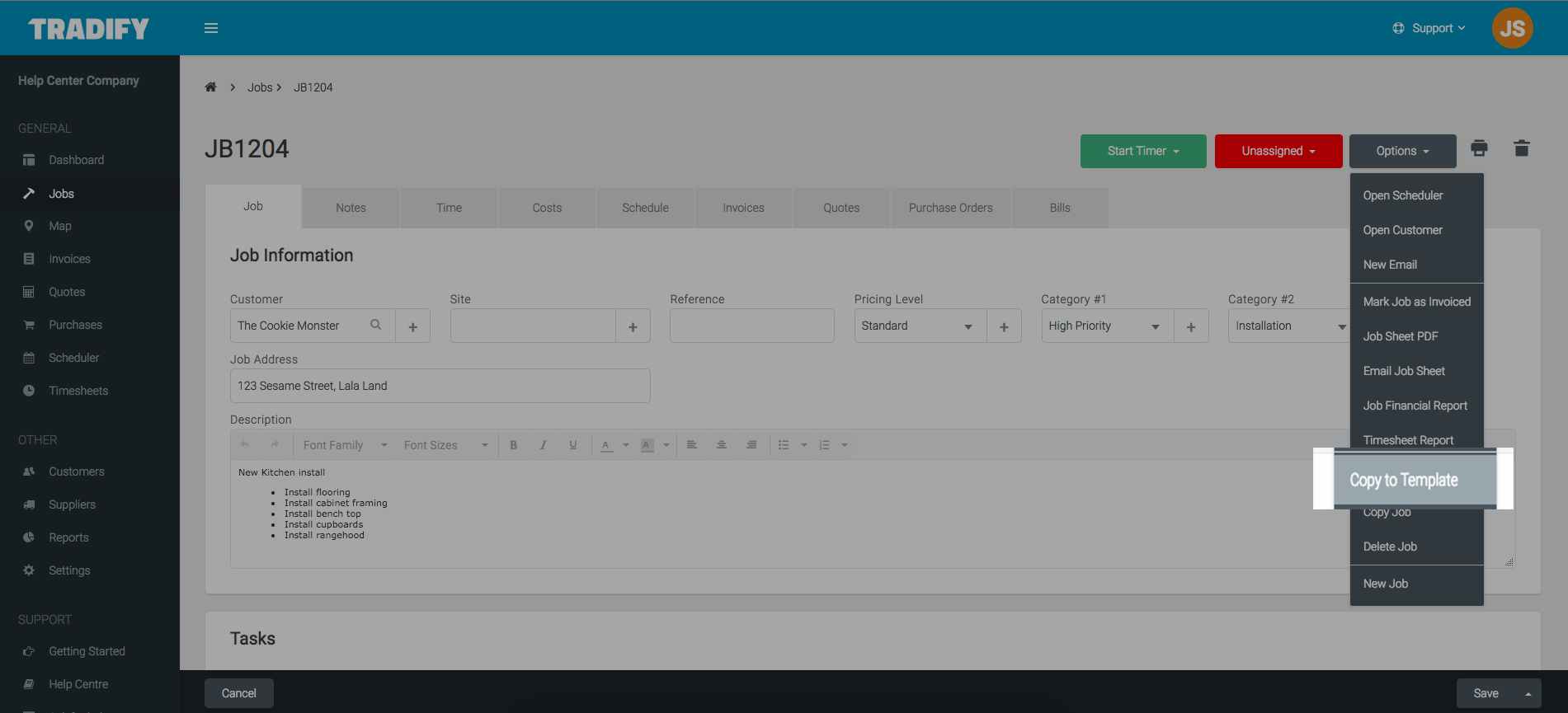 Provide a Name for your new Job Template and select OK.
Note: Tradify won't be able to create the Template unless it's given a unique name.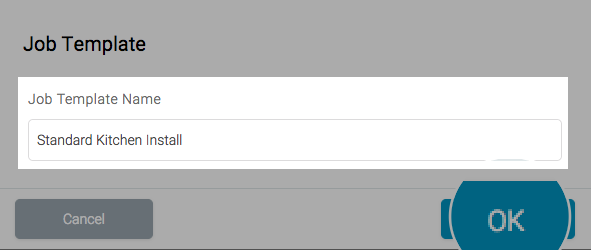 Note: Tradify will now take you to the newly created Template. If you'd like to add extra details to the Template, feel free to do so now.
Once you've added all the necessary details to your Template, click the Save button to create your Template.