Today we will walk through setting up custom fields for a job and where they show on the job card. These are a great way to quickly track things that you need to record on most or all jobs.
Instructions
To get started with this;
Head to Settings > Jobs > Custom Fields.




fill the 'Job Custom' fields in with what you want these to be called in the job card for your records and click save!
You're all set up for this Job custom fields!
Now that this is set up for you, head to jobs > new job > Scroll down to customer information and click the drop down arrow in the top right of the box. Now you have your own custom space for recording the things you want!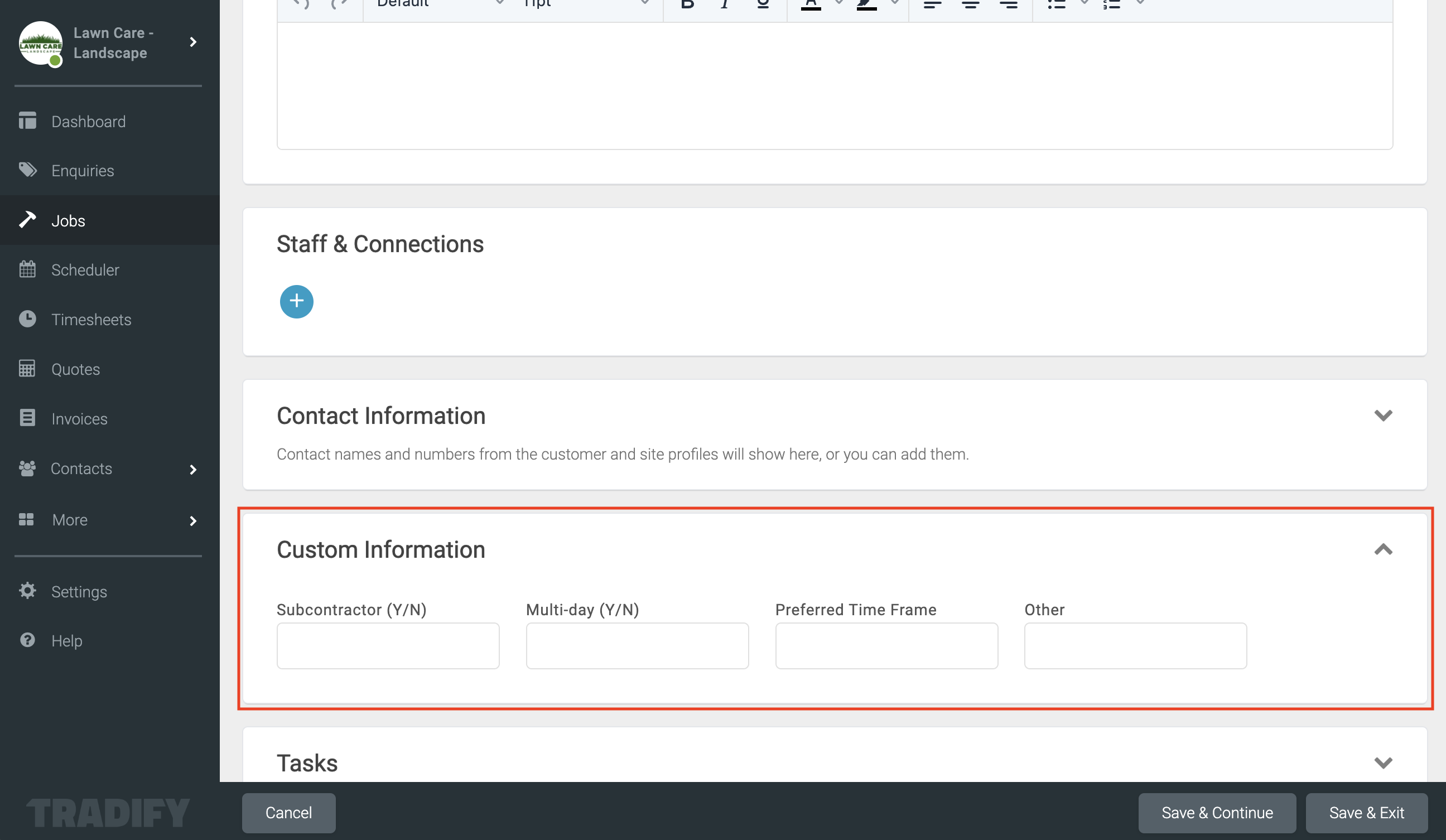 Additional Information
For more info on Job settings: Job Settings in Tradify