This option is particularly useful if you need to invoice stages of work. For example, you could be building out a new kitchen and bathroom, but only want to invoice the kitchen in the first instance. Using this method will allow you to do so.
Invoicing Line Items of Quote
Within the relevant Quote, click "Approve" > "Accept".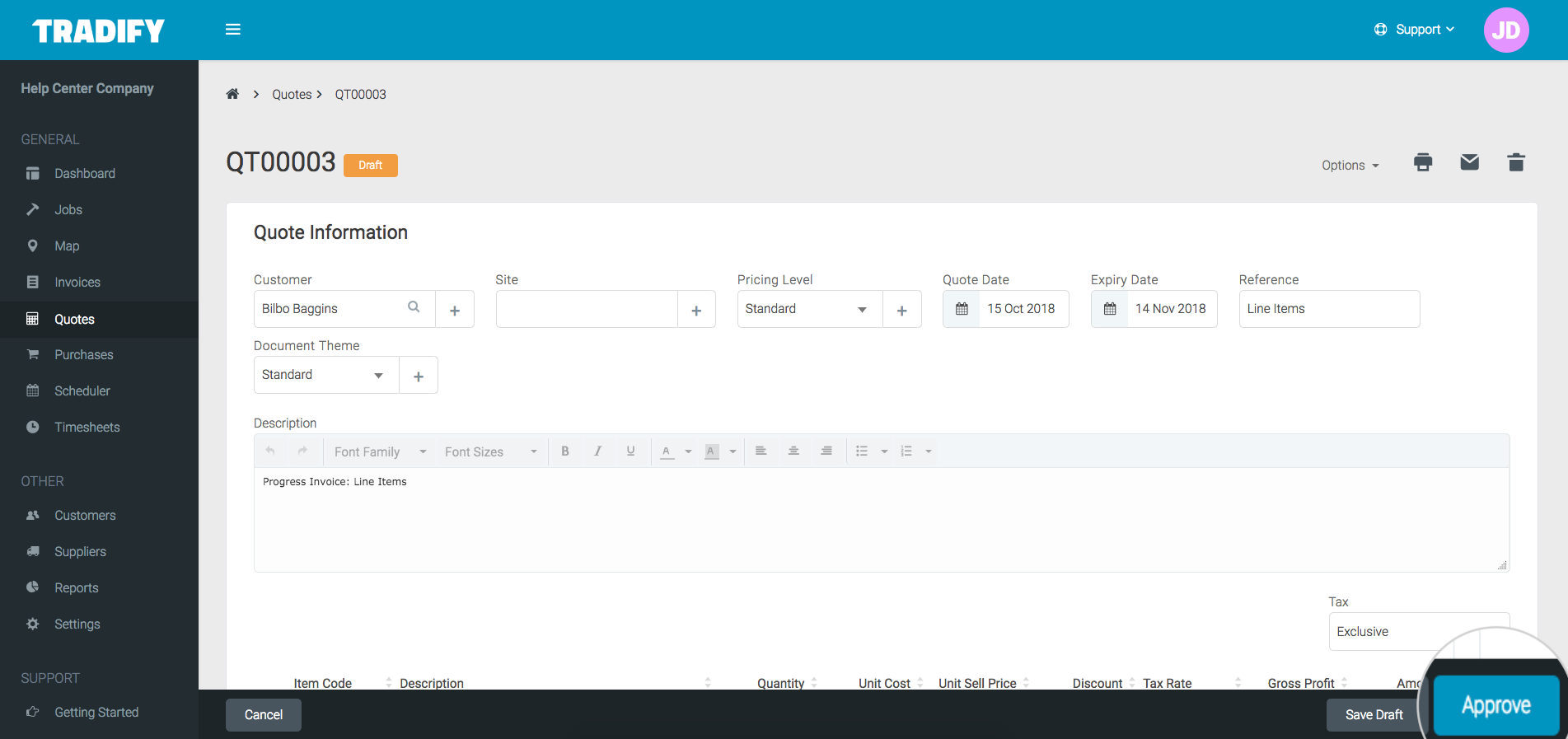 Using the checkboxes, highlight the items you'd like to invoice and then select "Create invoice from selection".
Note: Tradify will now pre-populate the following fields on the invoice based on the information supplied on the quote:

Customer
Site
Pricing Level
Reference
Document Theme
Description
Invoice Date
Due Date - based off your customer settings.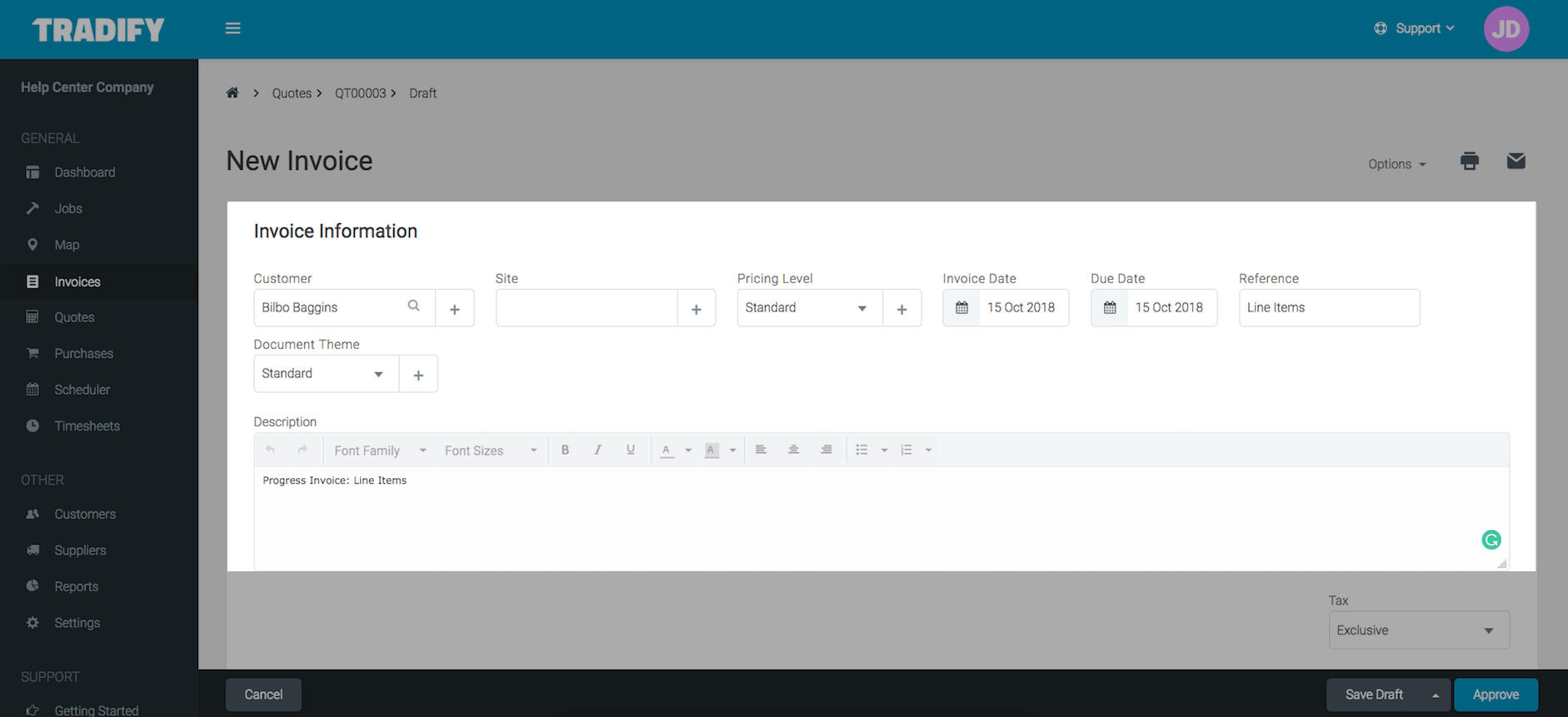 Note: Tradify will also pull through the selected line items.


Once you're ready to approve, click the "Approve" button to finalise the invoice. If you'd like to save the invoice as a draft so it can be amended at a later date, click "Save Draft".
To create another invoice for the quote, simply reopen the quote and follow the same process.
Note: When you reopen the quote, Tradify will show a tick icon against each line item that has already been invoiced. It'll also display all linked invoices within the cost breakdown (as shown below).

Important Note: If the selected line items are deleted off the invoice, then the corresponding ticks will be removed from the quote. However, if you make any amendments to the line items on the invoice, the ticks will be left as is. Please also note, Tradify will only tick line items that have been selected. If you choose to invoice the remaining amount without selecting the items, then these will be left unticked.