If you need to invoice a standard amount from a quote, this feature will effectively allow you to do this without having to alter any individual line items. This can also be useful in building deposit invoices and also for billing based on a schedule (if you have predetermined amounts agreed with your customer).
Invoicing a Fixed Amount of a Quote 
Within the relevant quote, click "Approve" > "Accept".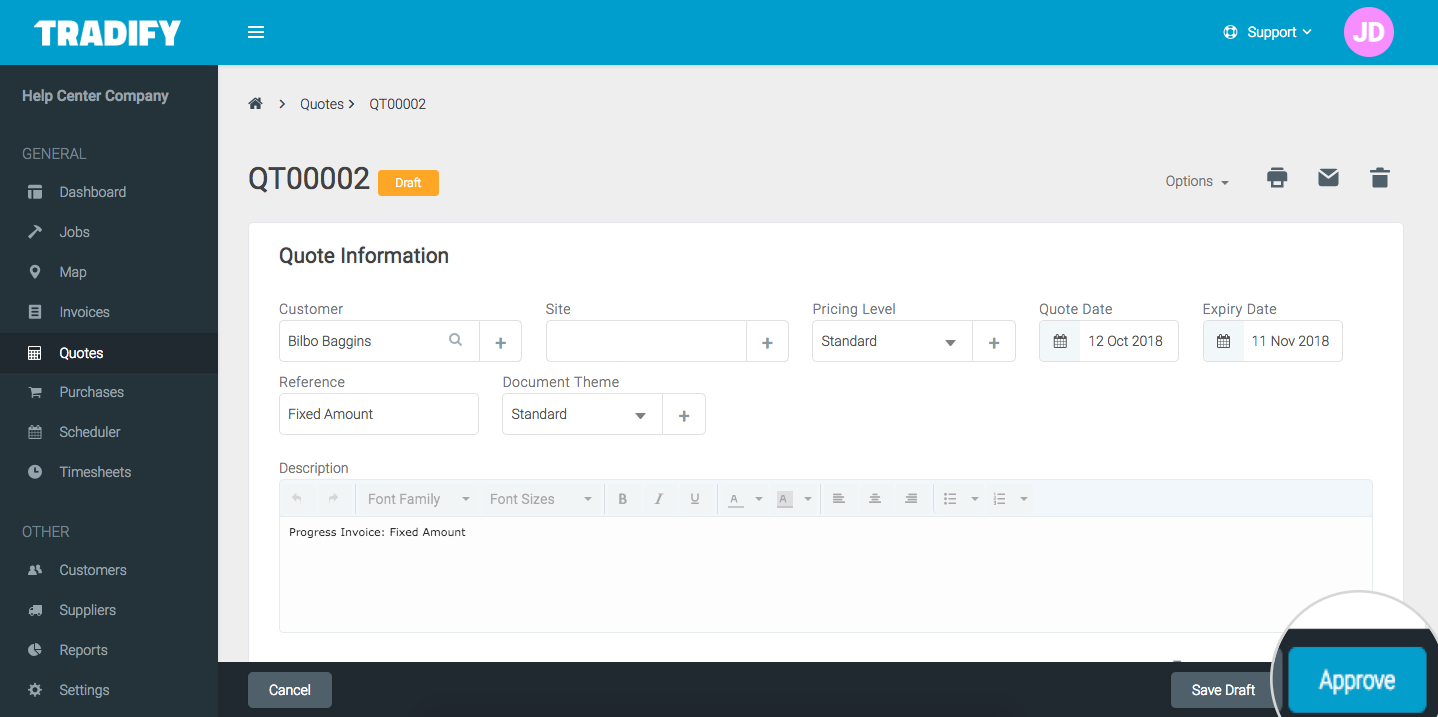 Once the quote has been accepted, click "Copy to Invoice".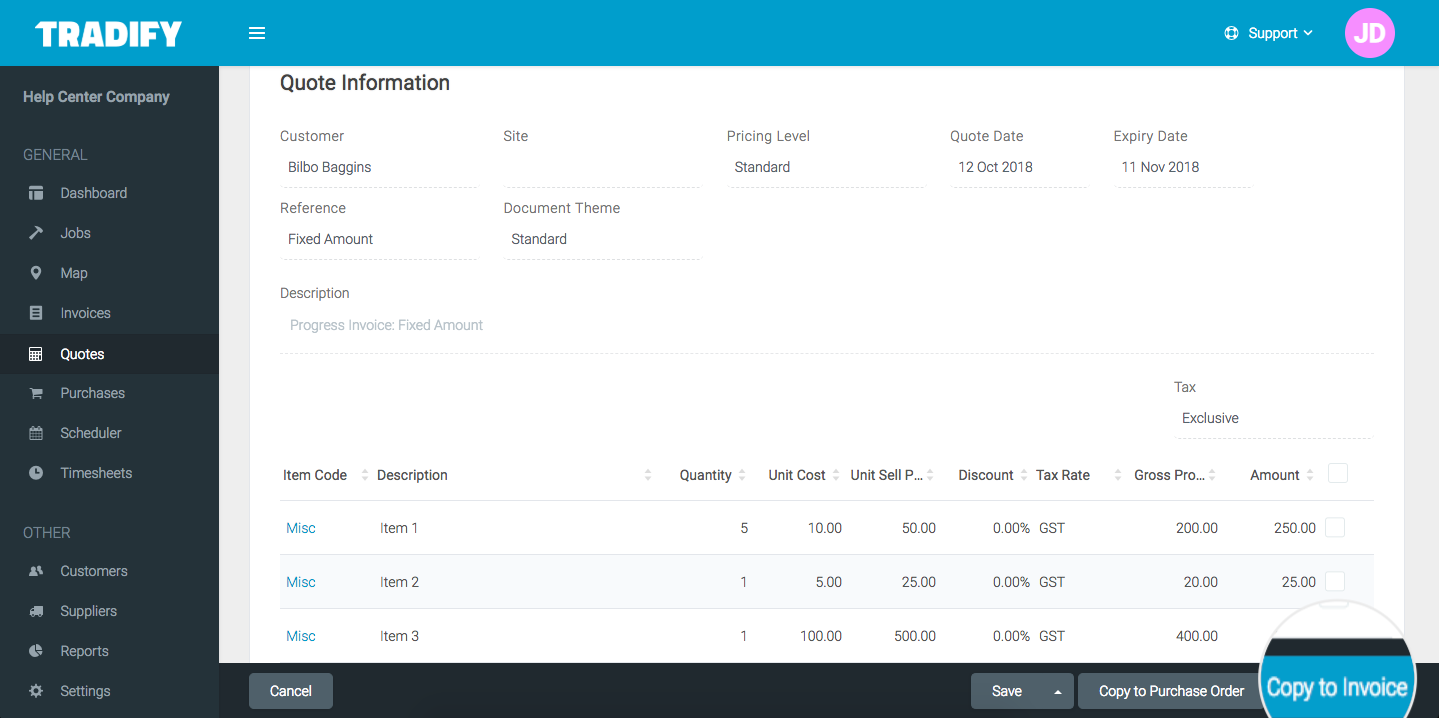 Note: A new pop-up window will appear.
Using the drop-down menu, set the Invoice Type to "Fixed Amount".
Note: Once you've set the Invoice Type, the following fields will be made visible:


Quote - This will automatically be set to the corresponding quote.
Invoice Amount - Choose the amount you wish invoice.

Note: For the purpose of this walkthrough, we've set the invoice amount to $100.00.
To create the invoice, select "Create draft invoice".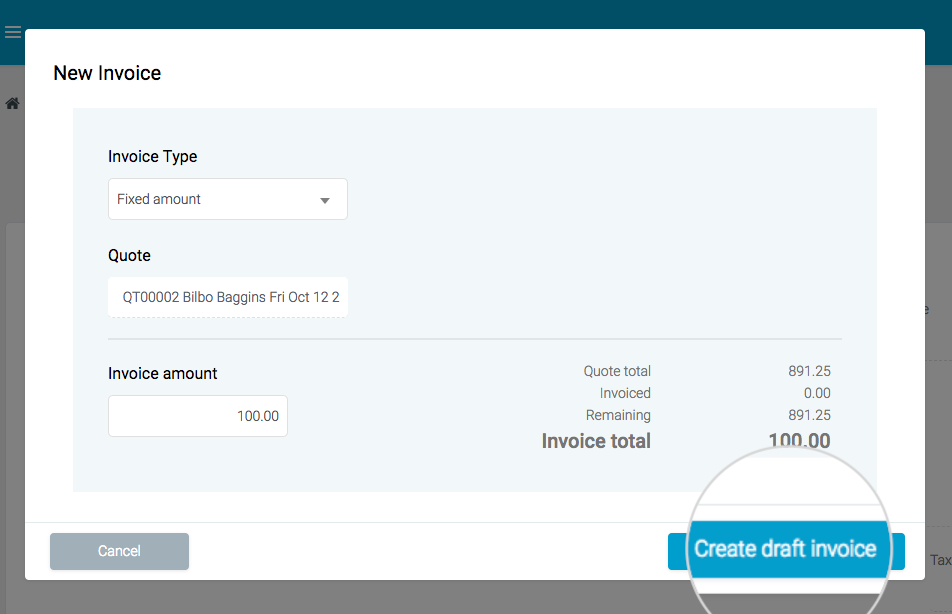 Note: Tradify will now pre-populate the following fields on the invoice based on the information supplied on the Quote:

Customer
Site
Pricing Level
Reference
Document Theme
Invoice Date
Due Date - based off your customer settings.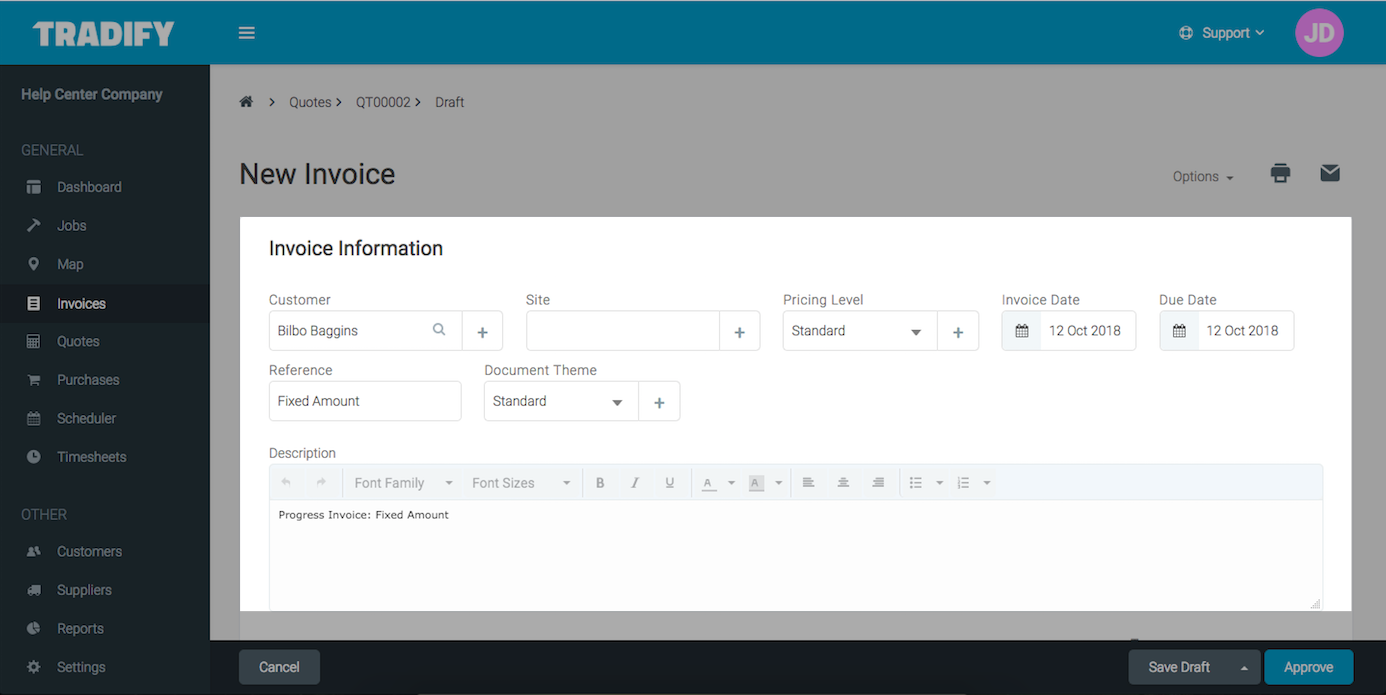 Note: Tradify will create a line item for the fixed amount. The description will state the amount and the corresponding quote.

Once you're ready to approve, click the "Approve" button to finalise the invoice. If you'd like to save the invoice as a draft so it can be amended at a later date, click "Save Draft".
To create another invoice for the quote, simply reopen the quote and follow the same process.
Note: When you reopen the Quote, Tradify will display all linked invoices within the cost breakdown (as shown below).