Within Timesheet settings, you have the ability to configure your Timesheet Week Start and Time Tracking Method.
Timesheets settings
To access your Timesheet settings, head over to Settings and then select Timesheets.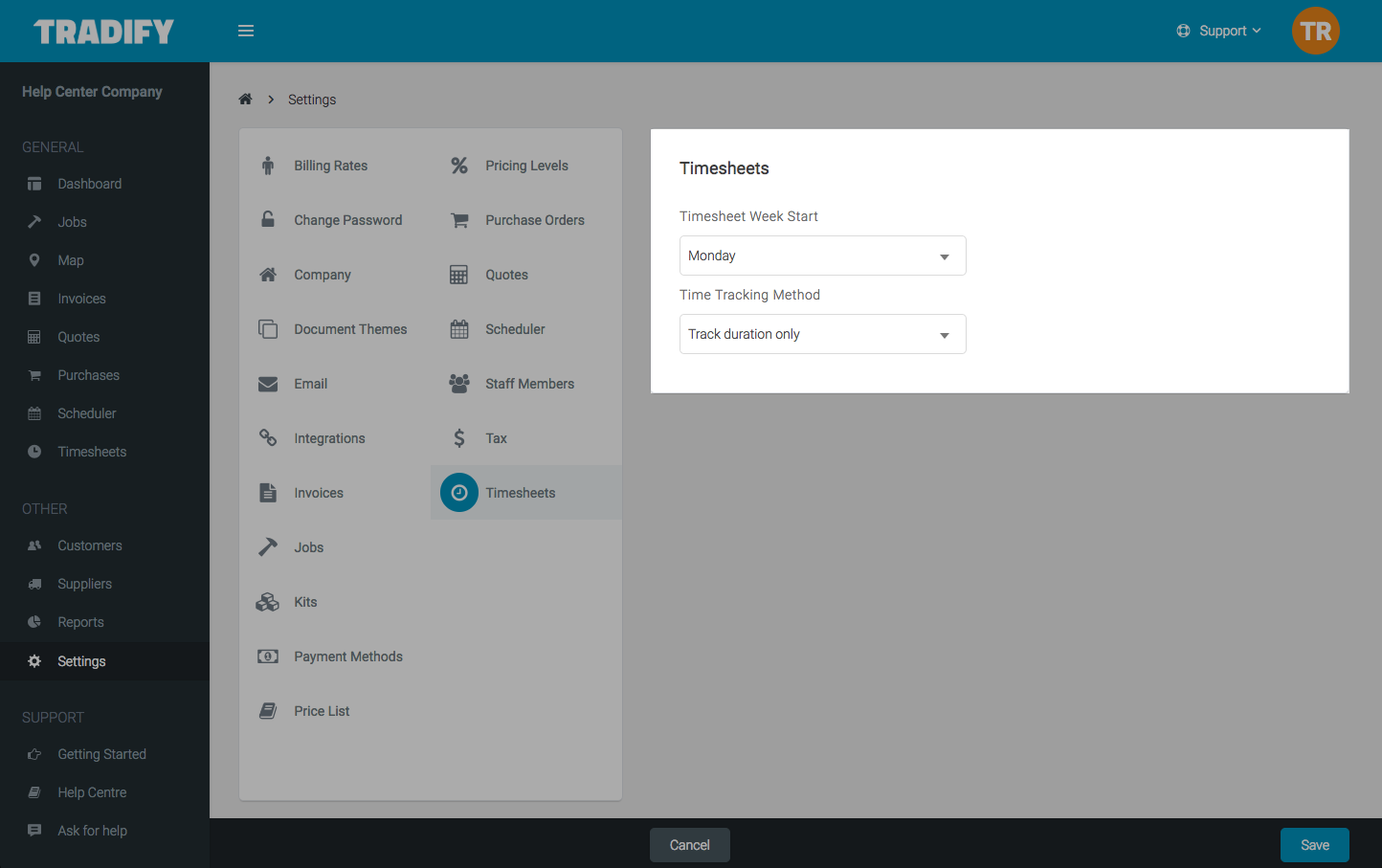 Timesheet Week Start – Controls the day of the week that timesheets start from.
Time Tracking Method – Controls whether timesheet entries require a start and end time or only a duration of hours & mins.