Whether you're in a Job, Invoice, Quote, Purchase Order, or Bill, Tradify has the ability to upload files and photos to all the above.
To attach a file to a Job, open the relevant Job and click on Notes > New Note.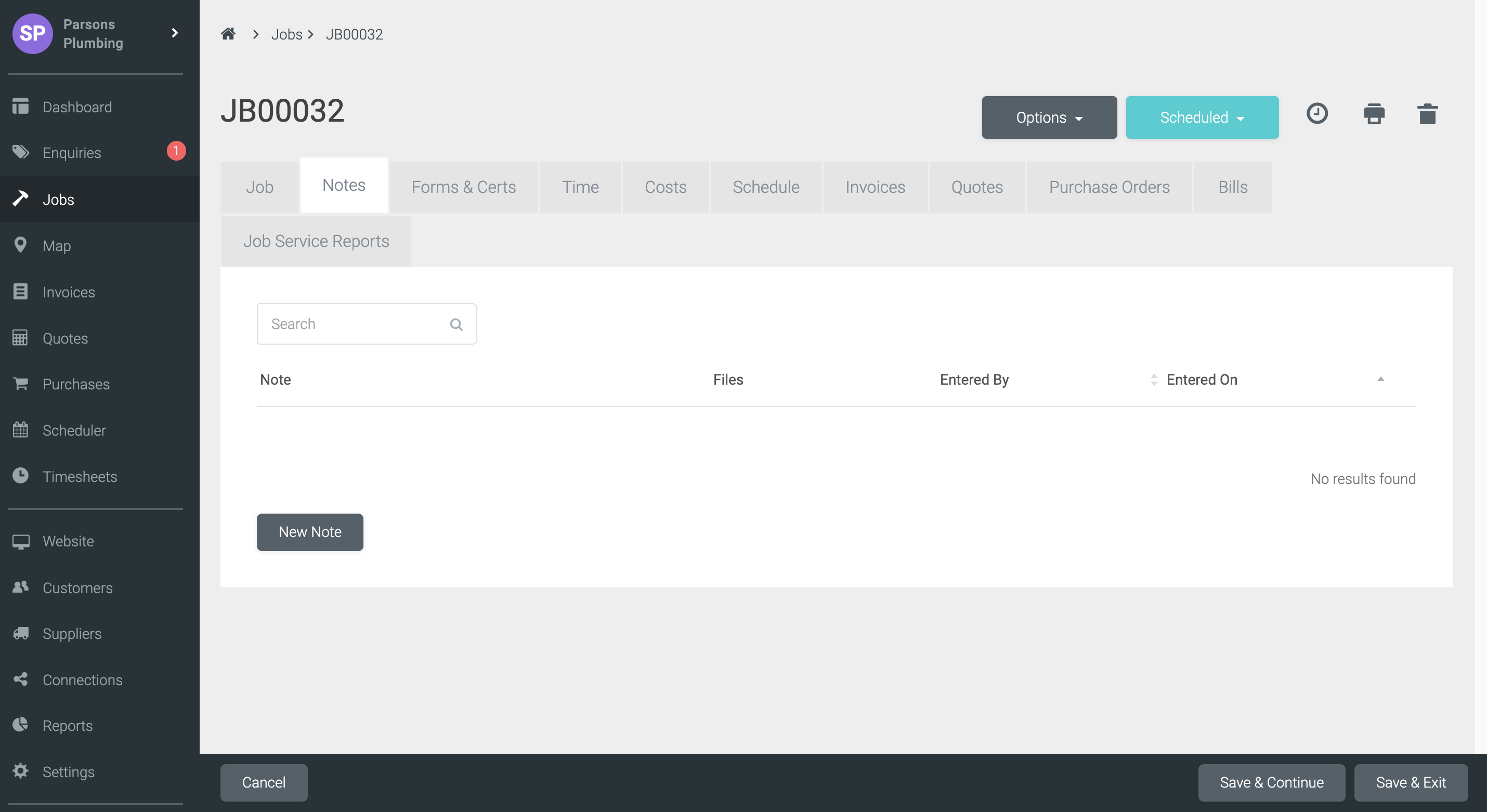 Enter the Note text as required.
Note: We recommend entering a description of the attachment for easy identification, since the file name might not allow for enough information.
Click "Attach a File" and select the file you wish to attach in the file explorer window that appears.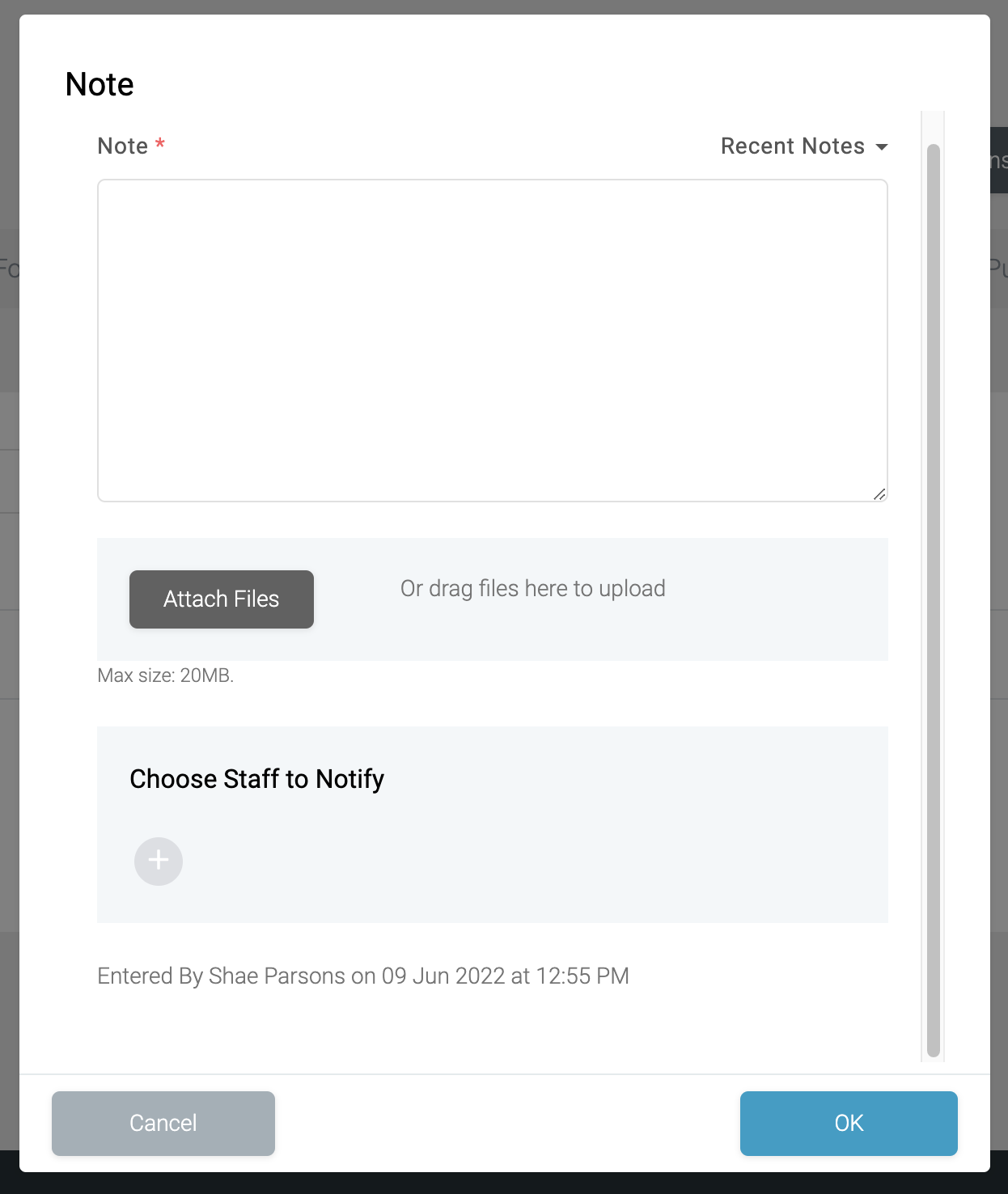 Note: The attached file can be virtually any file type, i.e. Word Document, PDF, Excel Spreadsheet, Photo or Image (JPEG, GIF, TIF, PNG) etc. However. the attachment will require an appropriate app to view it on a Mobile device, therefore it is advisable to convert Word and Excel (or non-image files) into a PDF before uploading them. More than one file can be attached at a time and each file must not exceed 25MB in size. Please note that file uploads on a Mobile device are limited to 25MB.

Also Note: A notification can also be sent to a Staff Member pertaining to the Note. For more information on notifications, please see here.
Once you've entered all the relevant details, select OK to save the image.
As a final step, select the Save button to save the note to the Job.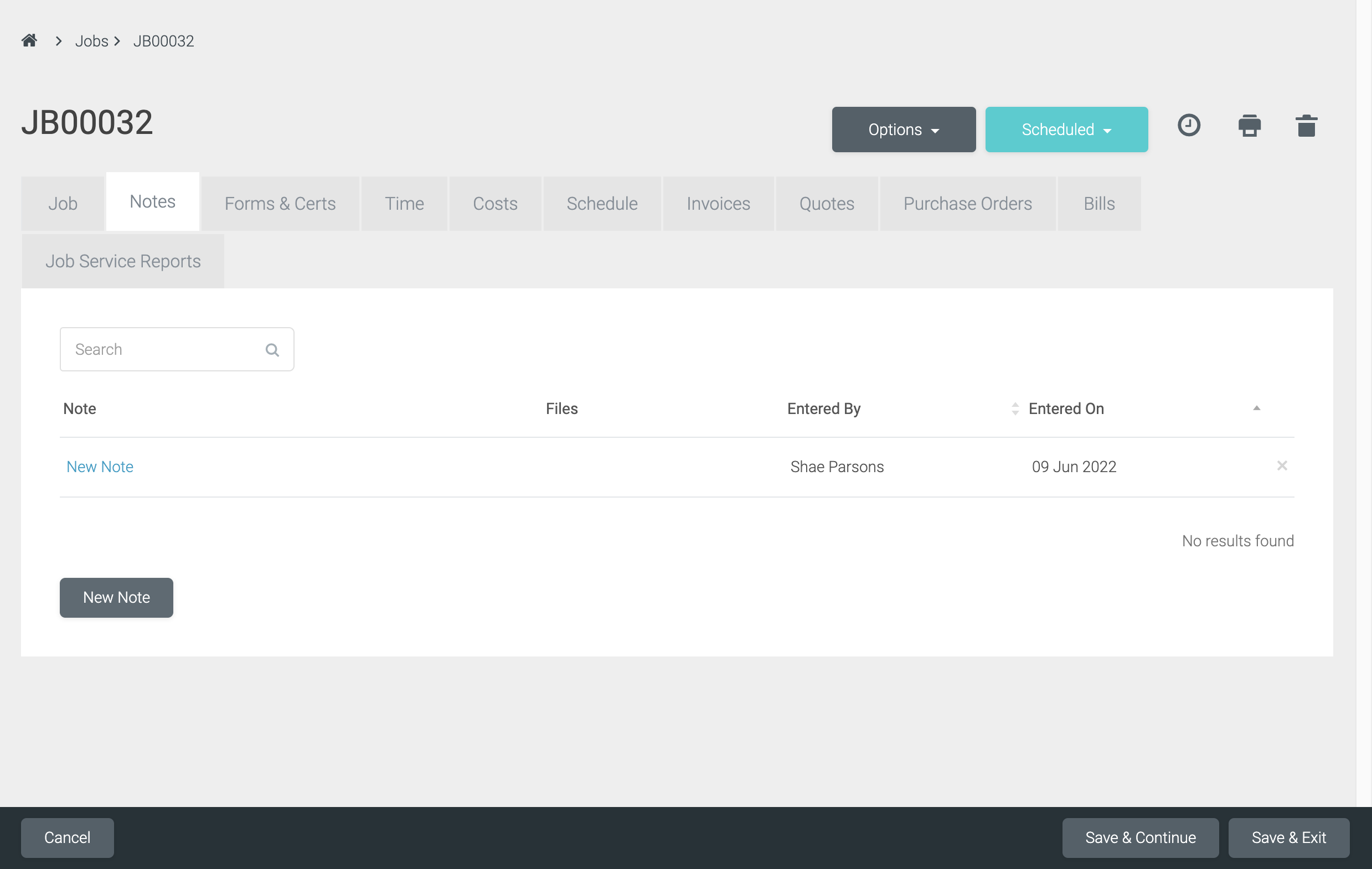 To view thumbnail images of all files attached to the Job, click an attached note (notes will be displayed as below).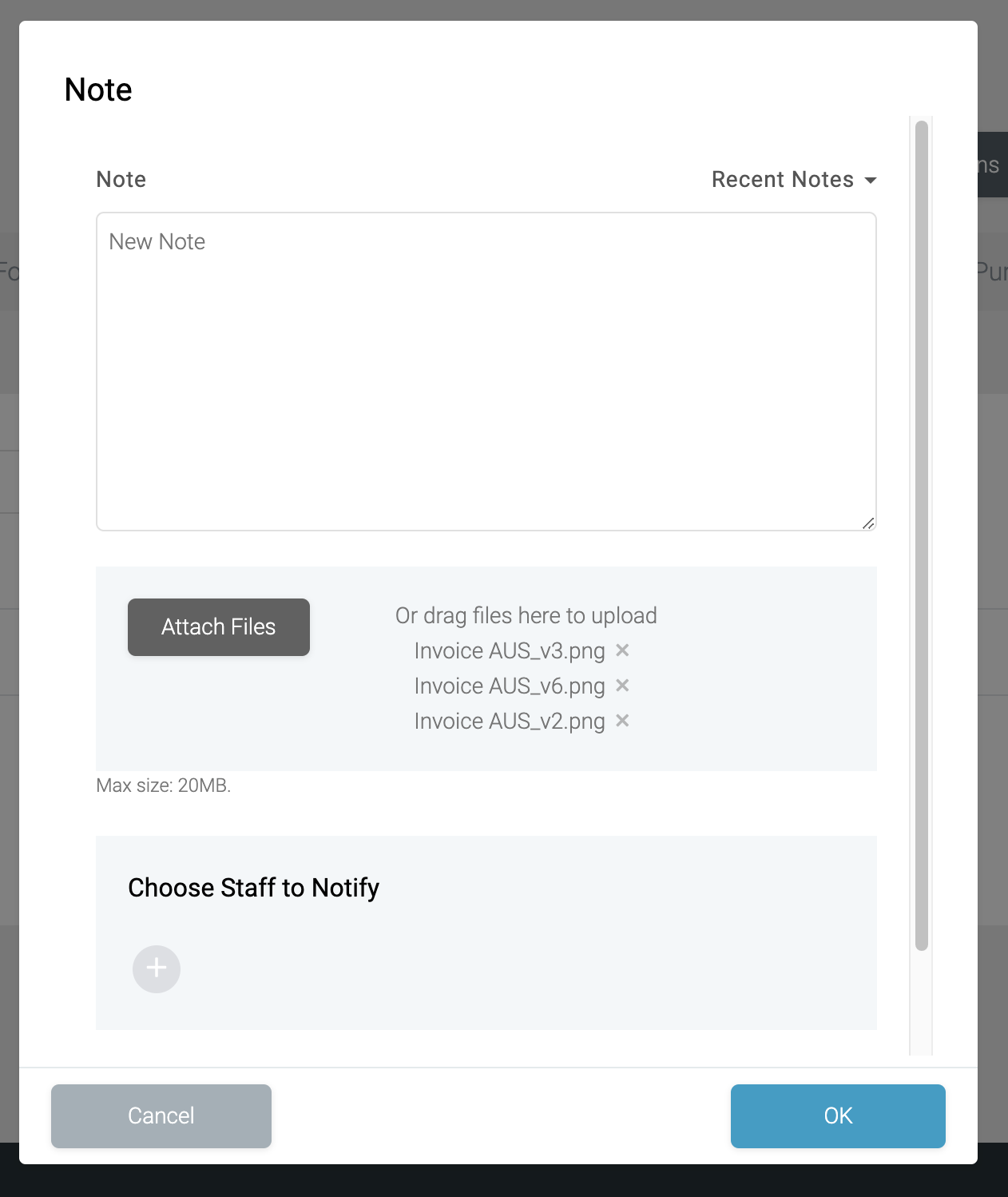 Removing existing files from a Job
To remove files from a Job:
Open the relevant Job.
Click on the Notes tab.
Select the note that the files are attached to.
Once the thumbnail view opens, click the X icon on the files you'd like to remove.