If Invoice or Bill is getting this error, it means there's a different account code mapping in your Tradify account.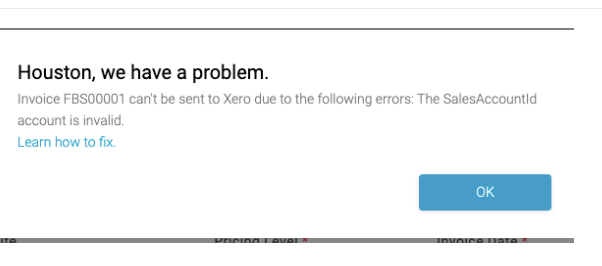 Resolution
Check your Integration Sales Account ID by going to Settings > Integration
Go back to your Invoice and check all account ID

Kindly make sure it is match to your Integration set up.
If you're using different code, go back to Settings >Price list > search for the item code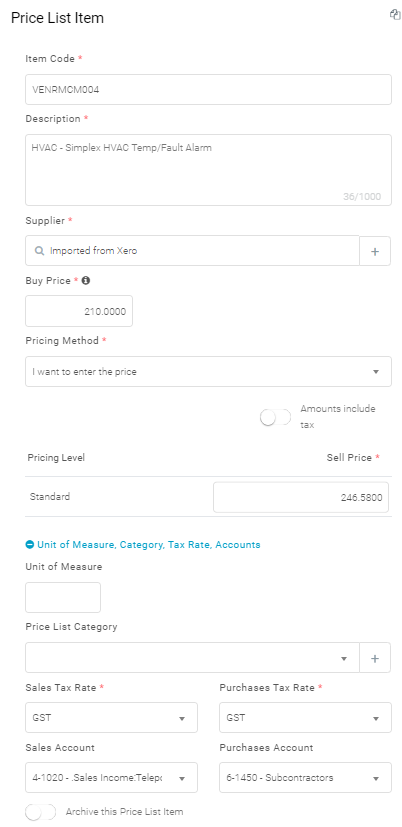 Check if Sales account or purchase account is populated. If not, search for the same account code then click save.

It is best to remove the Sales Account/Purchase Account code then repopulate it. Please make sure not to type it in manually.

Go back to your Invoice then resend it to your accounting platform.
Additional Information
If the issue persists, please contact support@tradifyhq.com