Learn more on how to use the mobile Job dashboard in Tradify mobile.
For more information on how to use this feature on Tradify's web app, check out How To Use the Job Dashboard in Tradify Web.
Understanding Tradify's mobile job dashboard
In your mobile dashboard, there will be four tabs:
Today: This tab covers the jobs you're assigned for the day.
New: This tab covers any new jobs.
Active: This tab covers any jobs that you haven't marked as complete.
All: A master list of all your jobs, regardless of status.
Searching in the Job Dashboard
When in the Job Dashboard, you can easily search using the Search bar at the top of the screen. You can search for the following properties:
Job Number
Job Address
Job Reference
Customer Name
Custom fields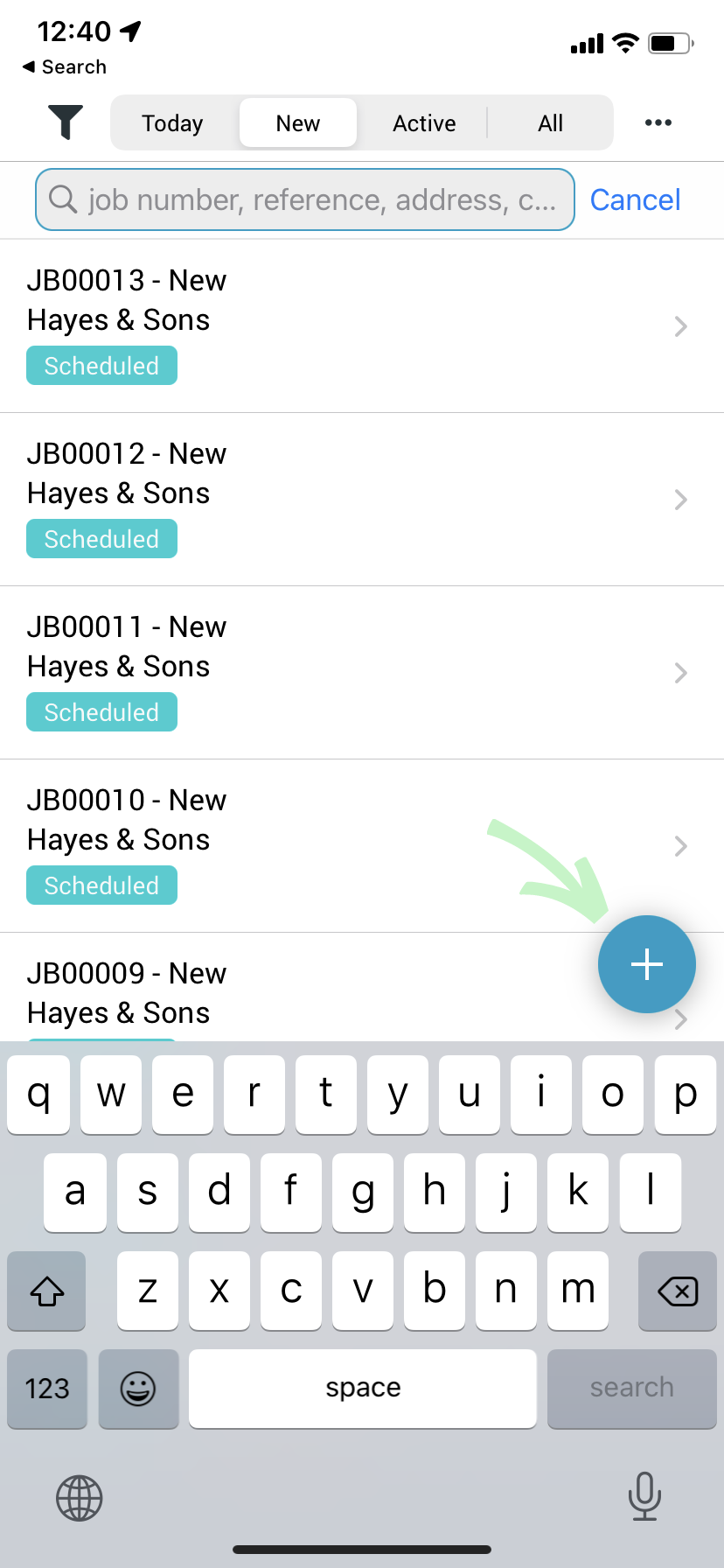 Filtering your jobs on the Job dashboard
Within the Job dashboard, you can choose to filter jobs. Depending on your user access, you will be able to view:
Filters that display Jobs with certain Staff assigned to the job.
Filters that display Jobs within a defined date range.
Filters that display Jobs by their Job status.
Filters that display Jobs according to your custom Job categories.
New Jobs. You can choose to enable or disable this view within your Job Dashboard filters.
Jobs can be sorted according to the following criteria:

Ascending oldest to newest
Descending newest to oldest
Ascending/Descending Job Numbers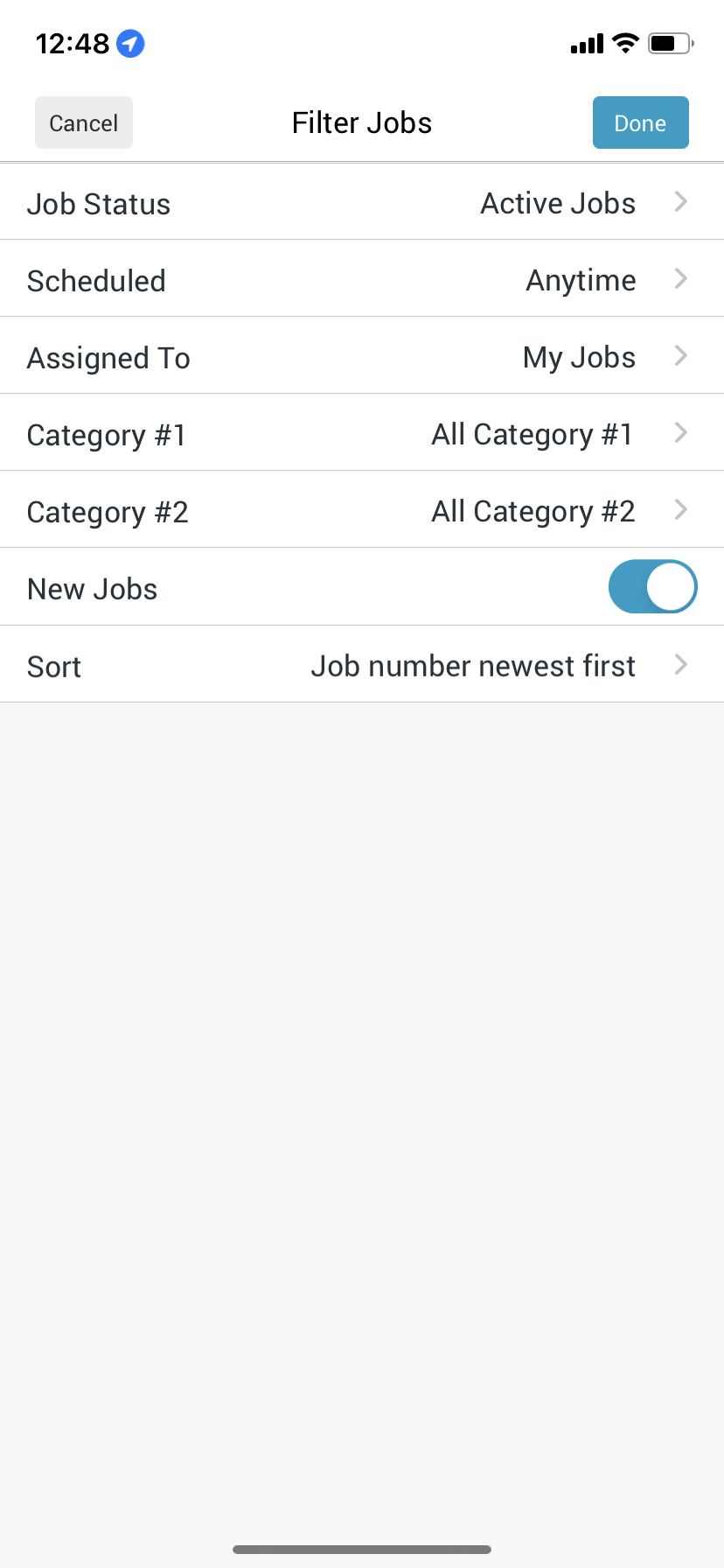 Filters within the Job Dashboard on Tradify mobile.