Learn more about importing Customer profiles into Tradify through an external .CSV file.
Importing Customer lists into Tradify
To import Customers into Tradify:
Head to your Customer tab.
In the upper-right side, select Options
Select Import Customer From File.



Select your .CSV file for uploading.
Select whether your .CSV file has a header row or not.




Now, Start Matching your data.
Drag and drop your selected fields (if needed).




Select Import Customer File.
Your data will now pre-populate new Customer profiles in bulk, provided the .CSV file is formatted correctly.
Exporting Google Sheets into a .CSV file
You can easily create .CSV files to import from Google Sheets.
To do so:
Open your Google Sheet.
Select File.
Select Download.
Select the Comma Separated Value (.CSV) file type.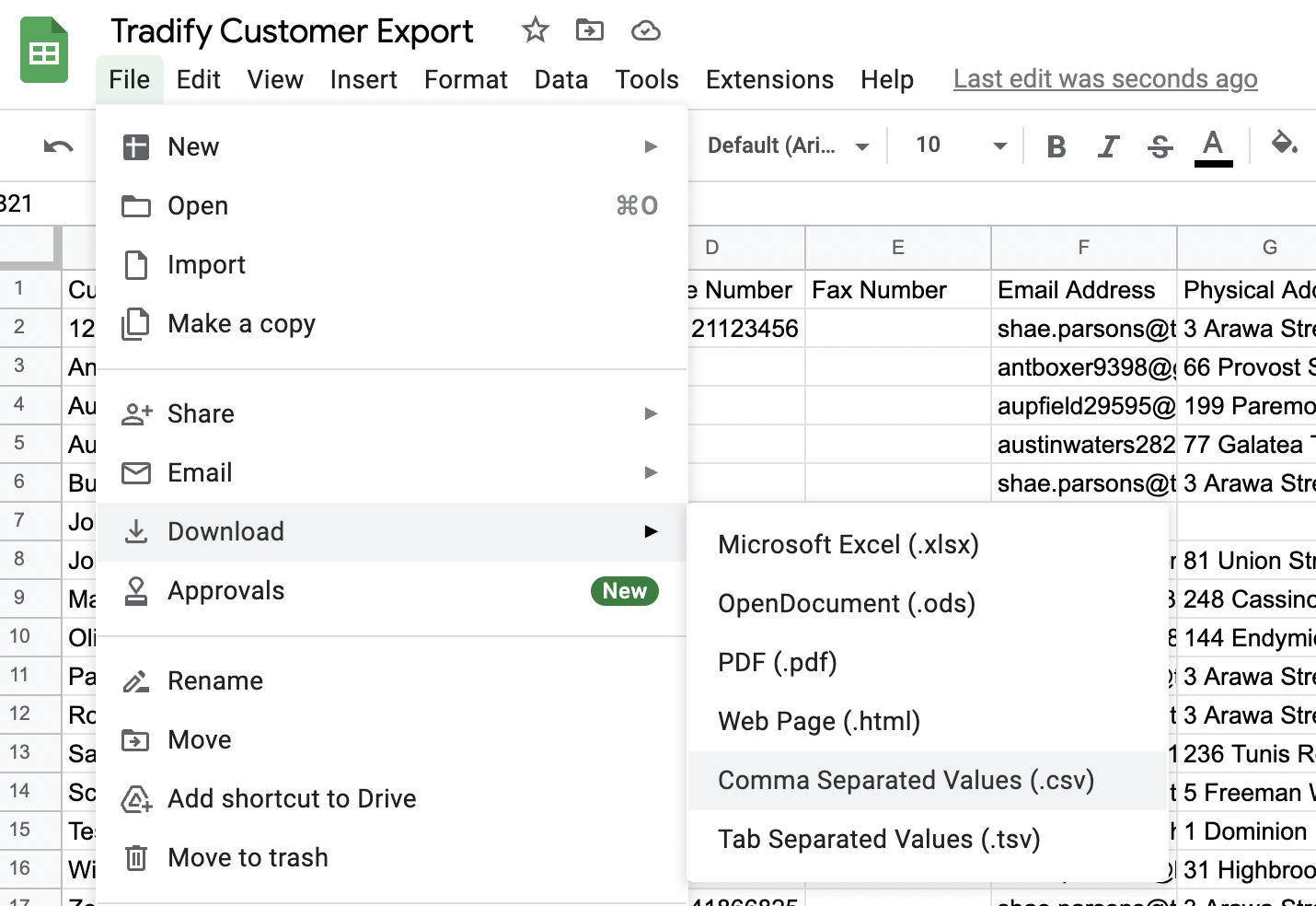 Now, you'll be able to re-import this file into Tradify to automatically build customers.