When the customer receives your Job Service Report email, they'll get a link to the Job Service Report.
The Customer can:
Review the report
Accept
Decline
Comment
Download
Below is what the Customer will see when they click on the link that's emailed to them.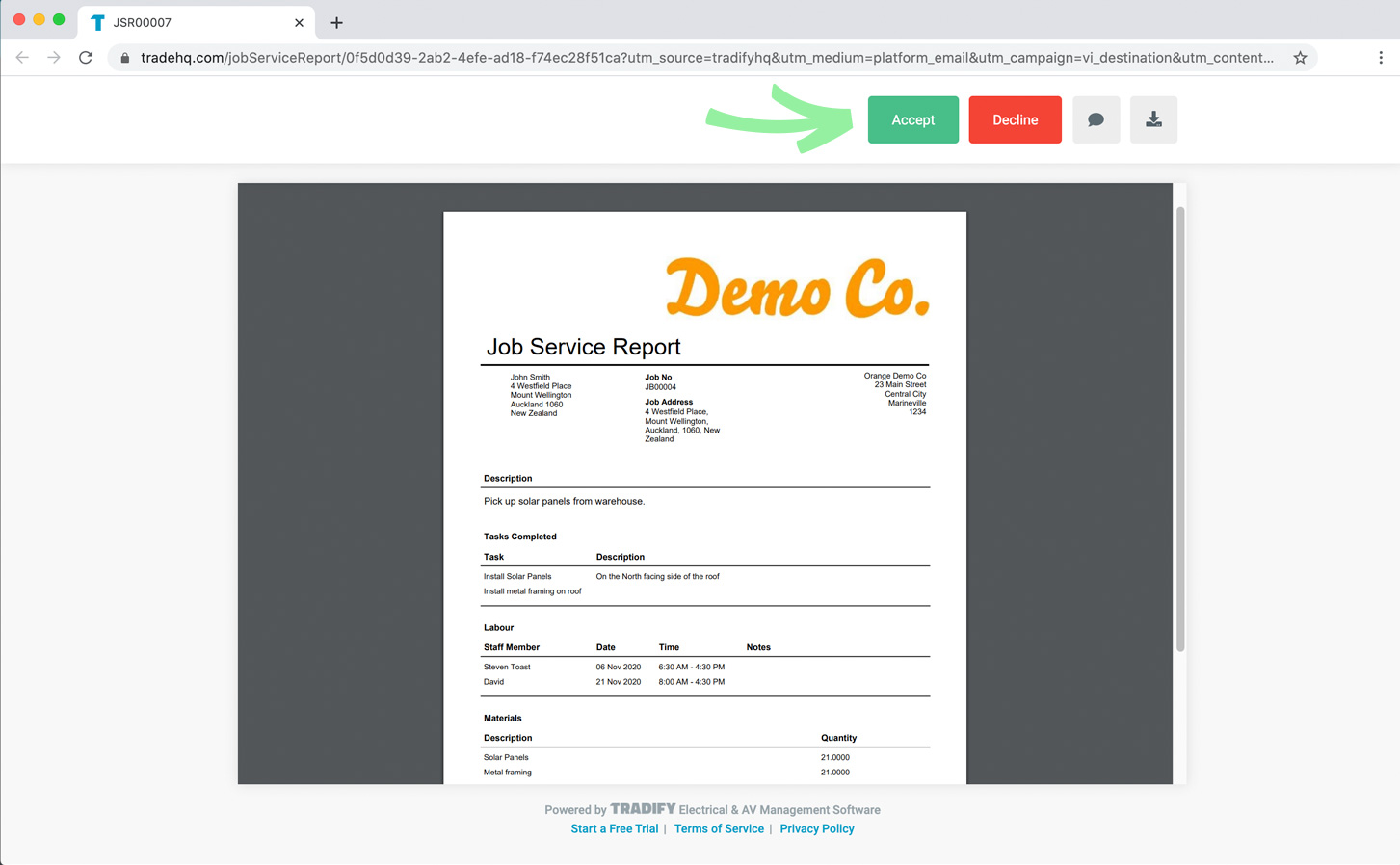 If the Customer Accept's, Decline's or Comment's, you'll then be notified by email.