Learn more about creating different labour charge-out rates per customer in Tradify.
This can easily be done by adding additional pricing levels and assigning the corresponding rates to your billing rates. In this article, we'll run you through how to do this for a VIP customer group.
Head over to Settings > Pricing Levels > New Pricing Level.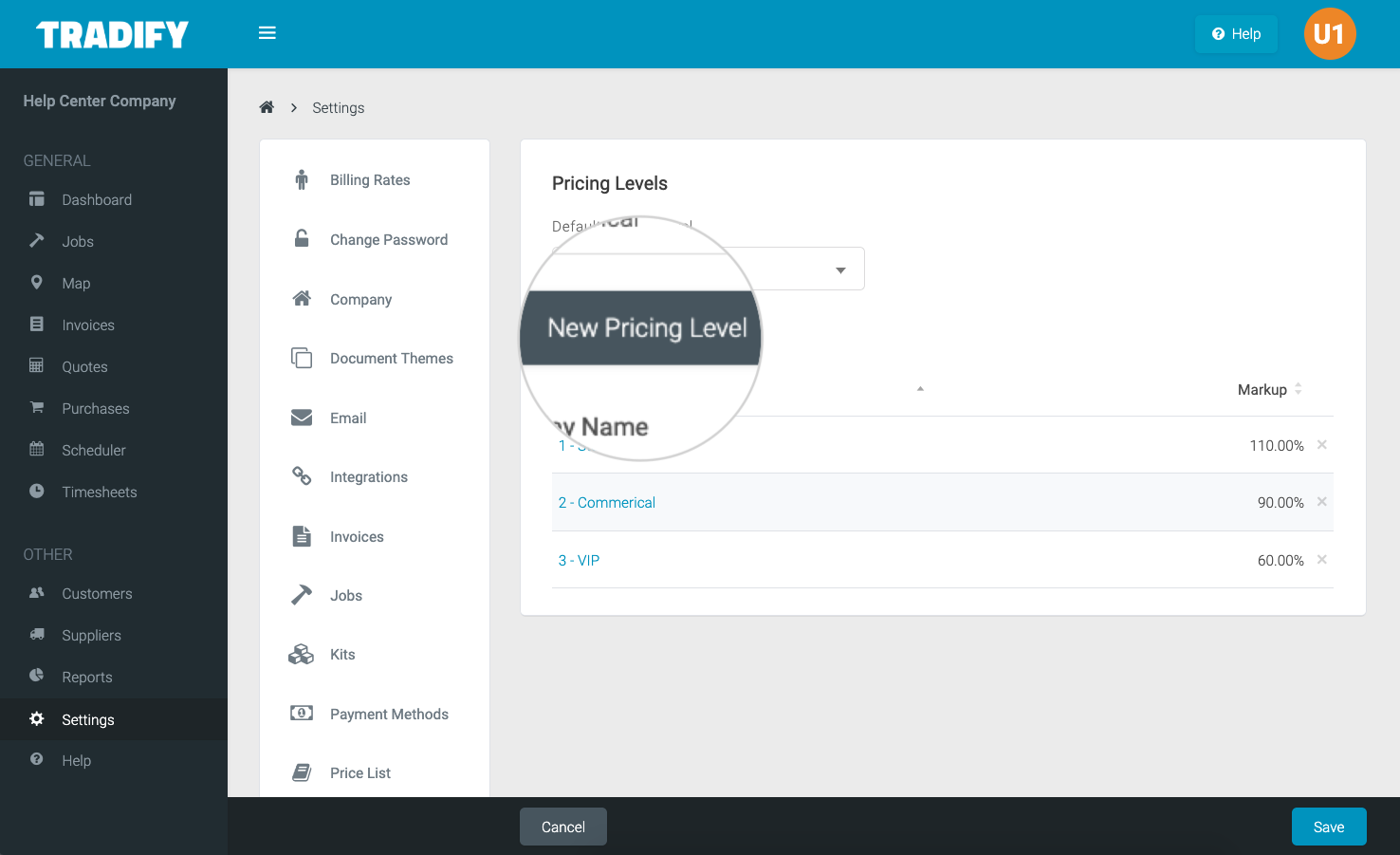 Give the pricing level a name and set the desired mark-up % against it. In this example, we created the pricing level "3-VIP".
Important Note: The markup percentage will be used to calculate your sell prices on price list items that are using the pricing method "Calculate prices using purchase cost + markup".
Next, head over Settings > Billing Rates. Once there, take note of how the new pricing level is showing with $0.00 against each billing rate. To update this, open up each billing rate and enter the relevant rates for the new pricing level.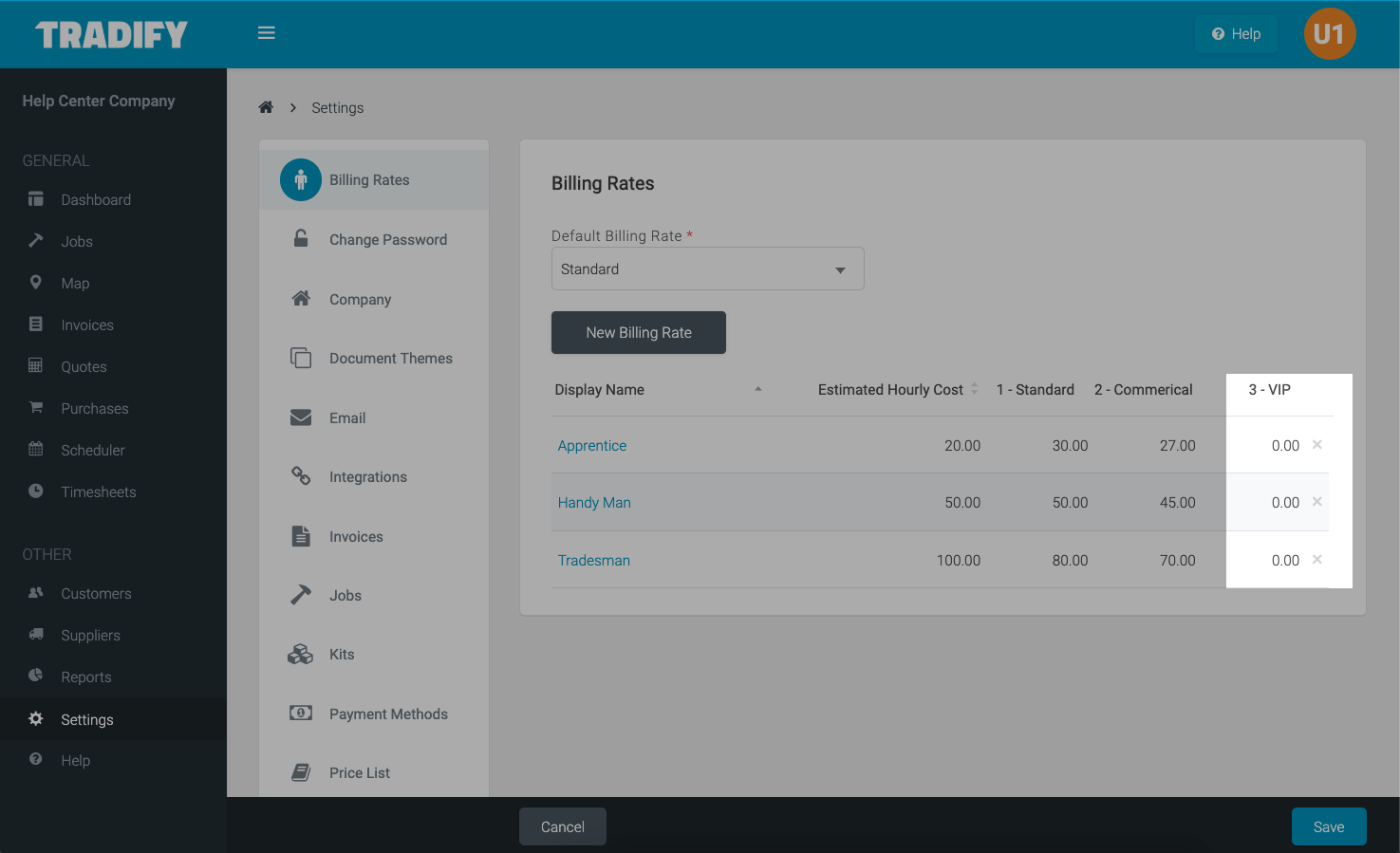 Once you've updated these, it'll look a little something ike this.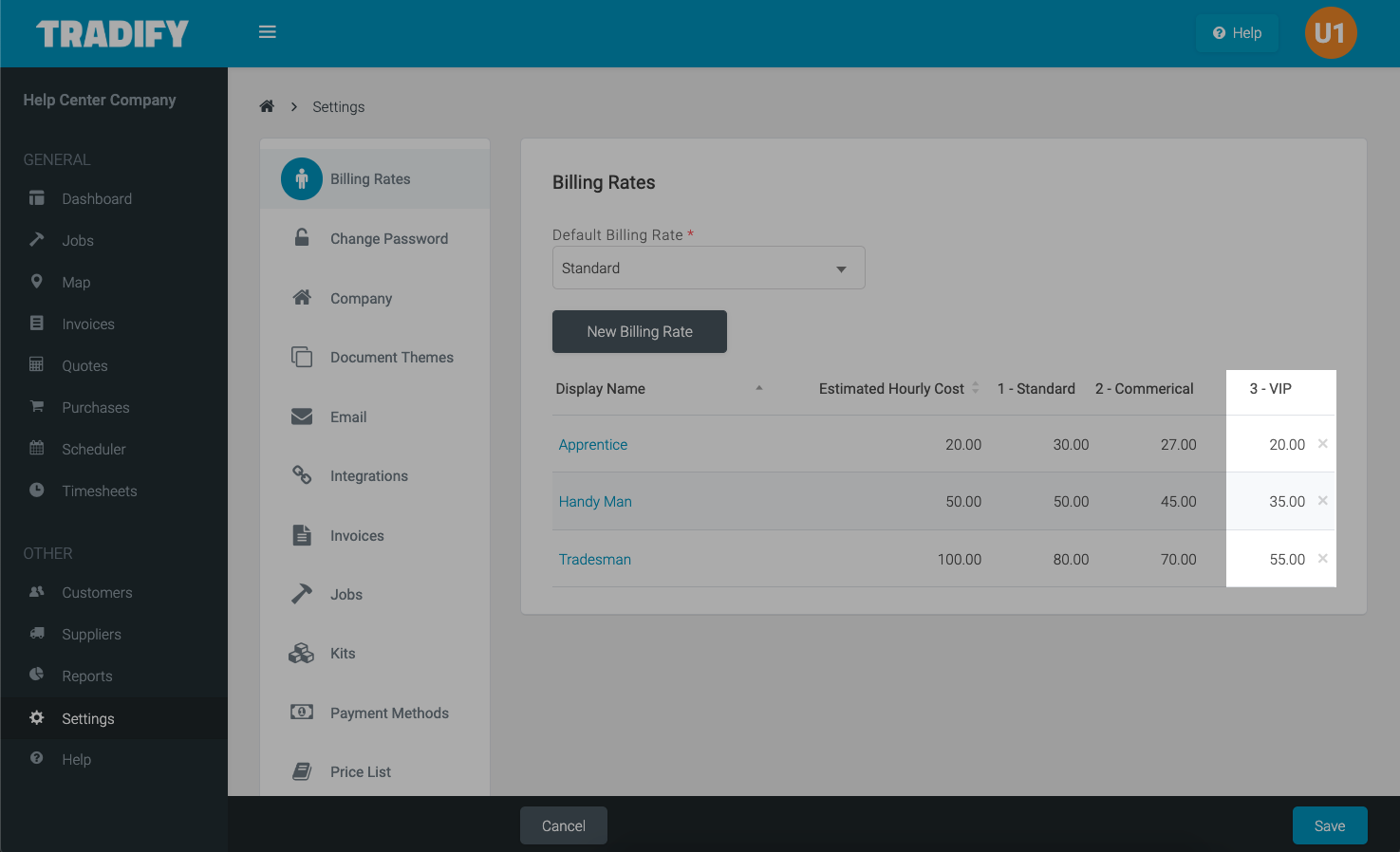 Now that you're billing rates have been updated, you can go-ahead and use these when entering timesheet entries for the respective customer(s).


Assigning the pricing level to a customer
If you'd like to take things a step further, you can also assign the relevant customers to the pricing level. This means, the customer will always incur the rates set out under the pricing level (for both billing rates and price list items).
To do this, head over to Customers > open the relevant customer > then scroll down to Financial Information. Once there, locate the Pricing Level field and use the drop-down to assign the relevant pricing level.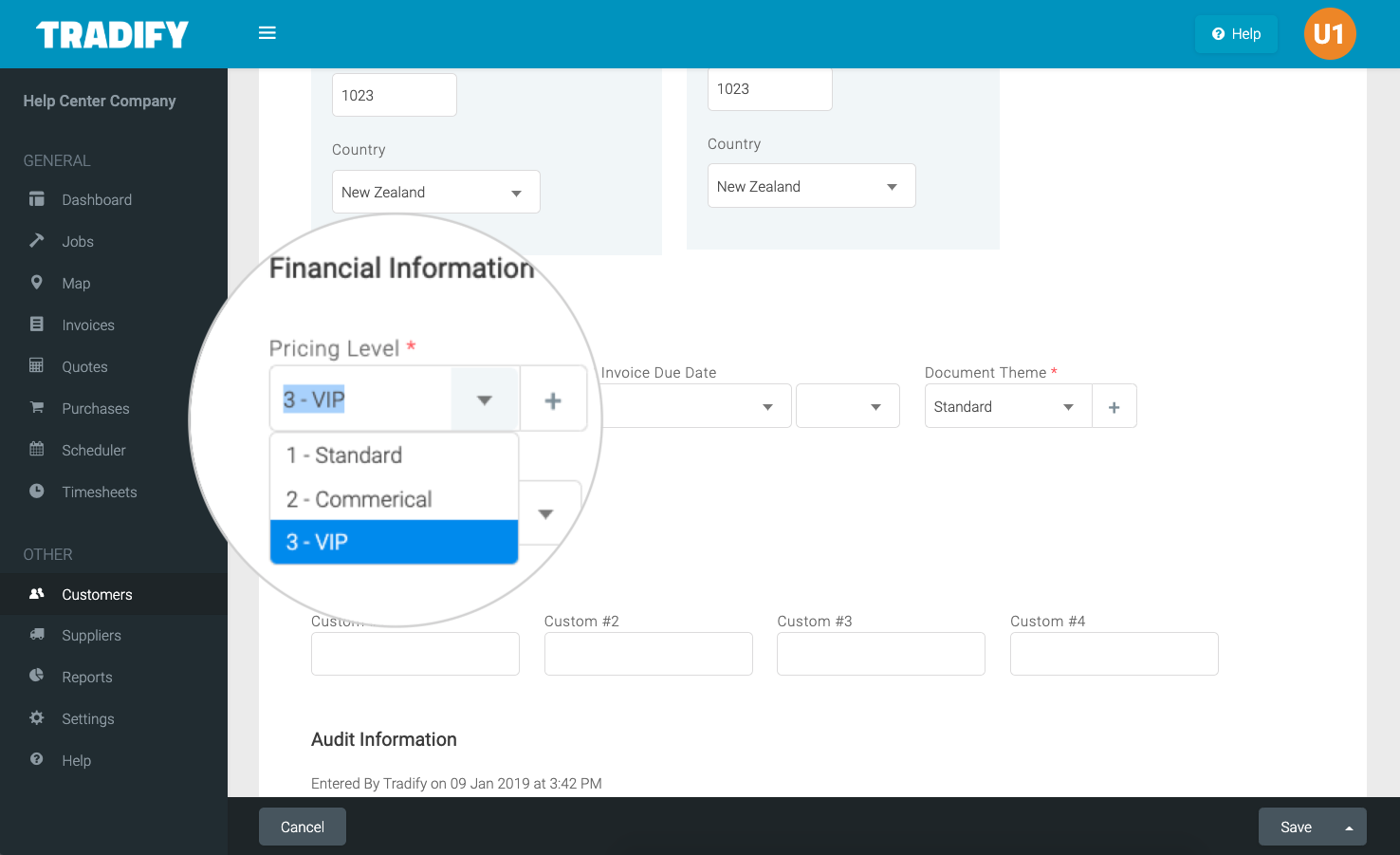 From here on, whenever you create a job, invoice, or quote for the customer, Tradify will automatically assign the pricing level to the job or document.