Learn more on how to add manual payments to Tradify invoices.
This method is recommended for those that aren't integrated with an accounting platform. For those that are, there are some limitations to be aware of before continuing with this process. We also recommend this method for adding payments on behalf of a customer.
Adding Manual Payments to Invoices
Open the invoice you're wanting to add your payment to.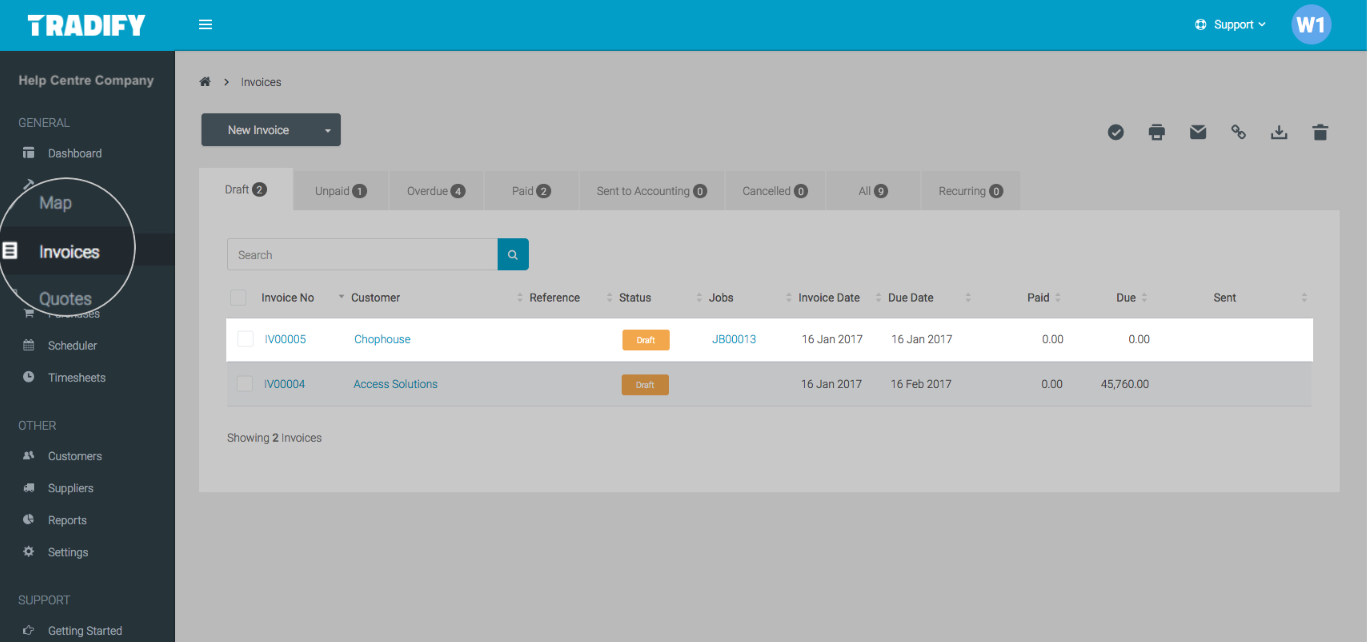 Scroll down on the invoice and click "Add Payment".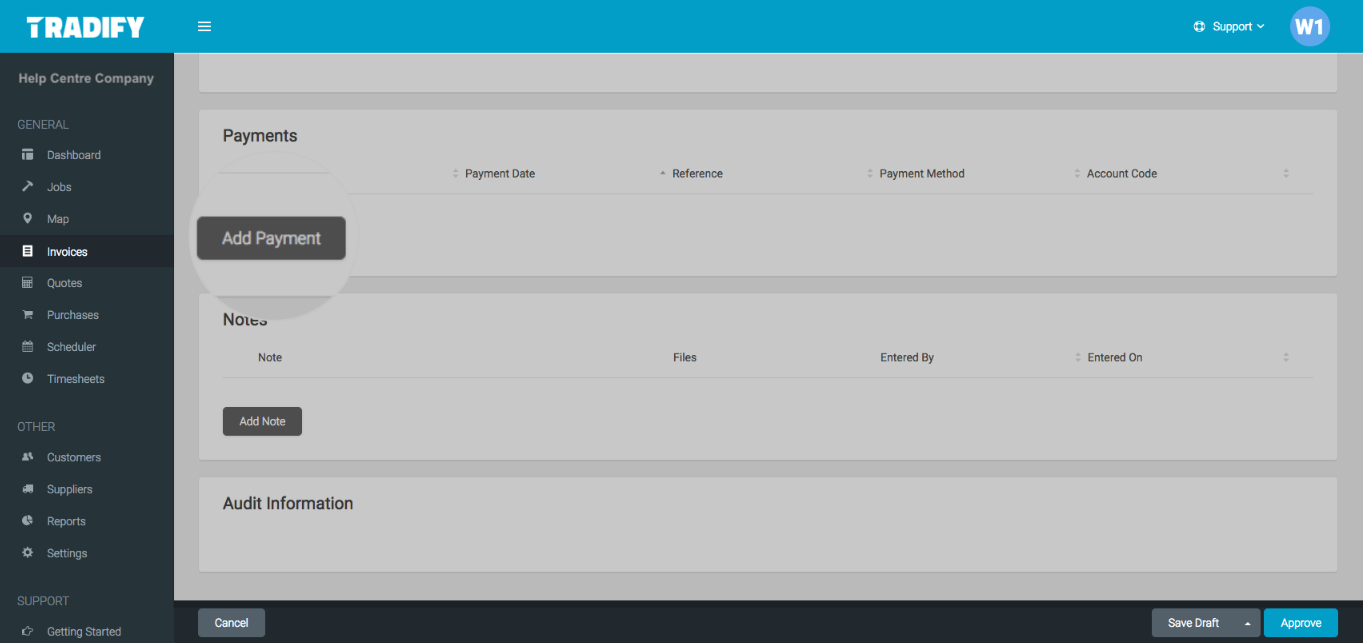 Add the necessary details to your payment.
Note: For more information on adding and amending your payment methods, please see here.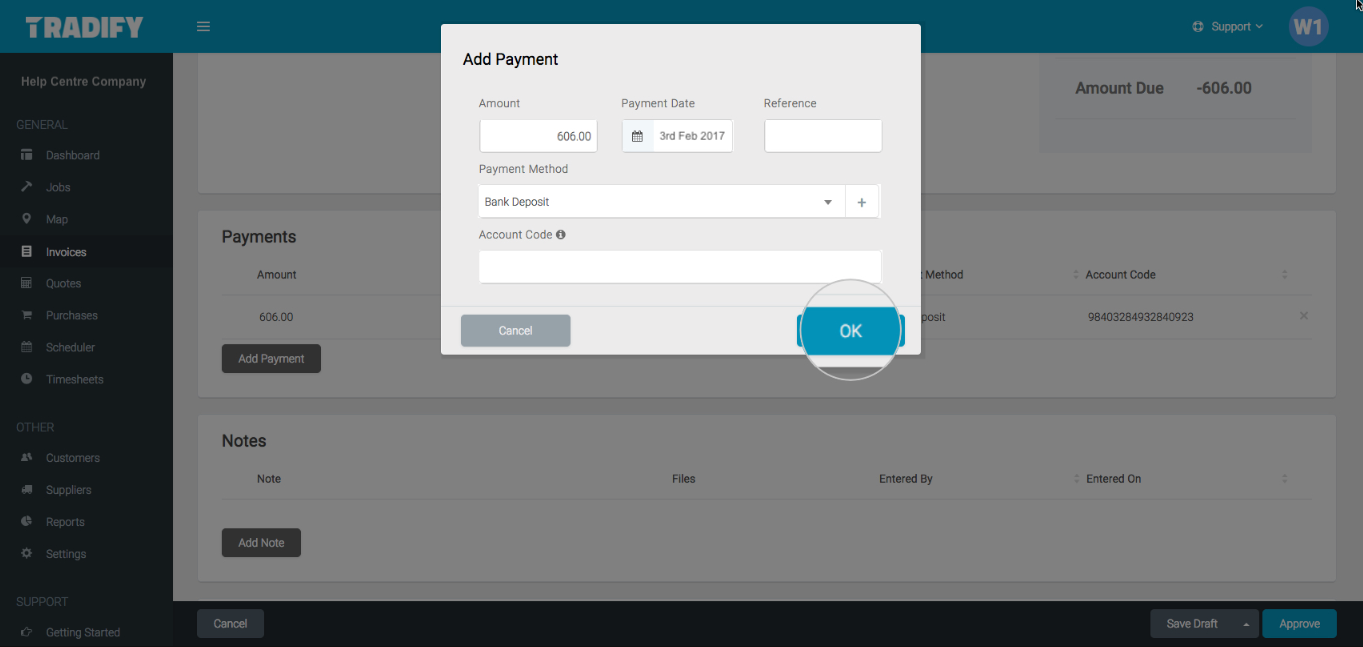 Limitations of manual payments
For starters, if the invoice has already been sent to your accounting system, then, unfortunately, there isn't any way to update the Paid Status of the Tradify Invoice.
Essentially once the invoice has been sent to your accounting system, Tradify leaves the debt collection process up to the accounting system from then on and does not monitor the paid status of the invoice any further.
If this is absolutely vital to your operation, then you could try altering the integration method to use Tradify's invoice numbering sequence, which will allow you to track and process the payments in Tradify and then send them to your accounting system when they are paid. However, the debt collection processes and payment allocation processes in accounting systems are far more comprehensive than they are in Tradify. For this reason, we recommend handling the payment reconciliation in your respective accounting system.