Can the Job Description and Custom fields be displayed on an Invoice?
Yes, you can, however, they can only be displayed as line items. They won't have their own corresponding sections like other invoice related content. The following fields can all be displayed: Job No, Reference, Entered on Date, Site, Job Address, Job Description, & Custom Fields 1-4.
Below is an example of how the Job Address and Job Description would be shown on the invoice.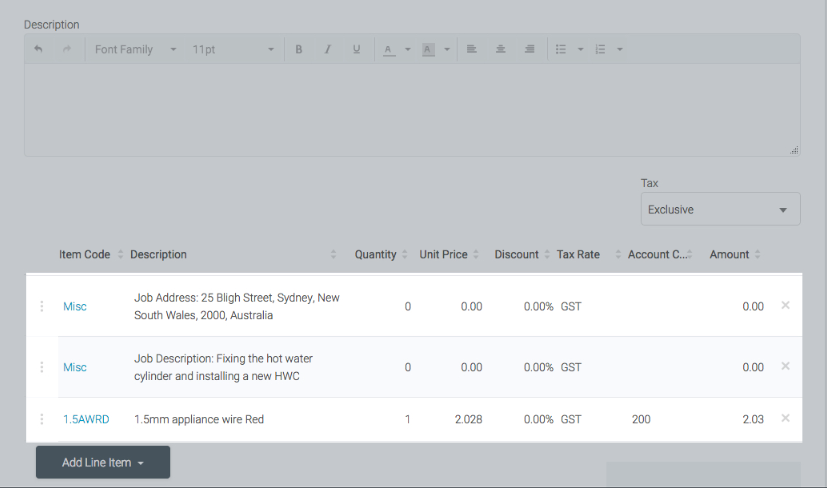 To achieve this, you'll need to use the Billing Run function. We'll explain how to use it for the purpose of adding these fields to your invoice. If you'd like to view more information on how to utilise the Billing Run feature for bulk invoicing, please see here.
Using the Billing Run function to add job-related info to invoices
Under the main Invoices menu, click on the "New Billing Run" button. Select the job or jobs you wish to invoice.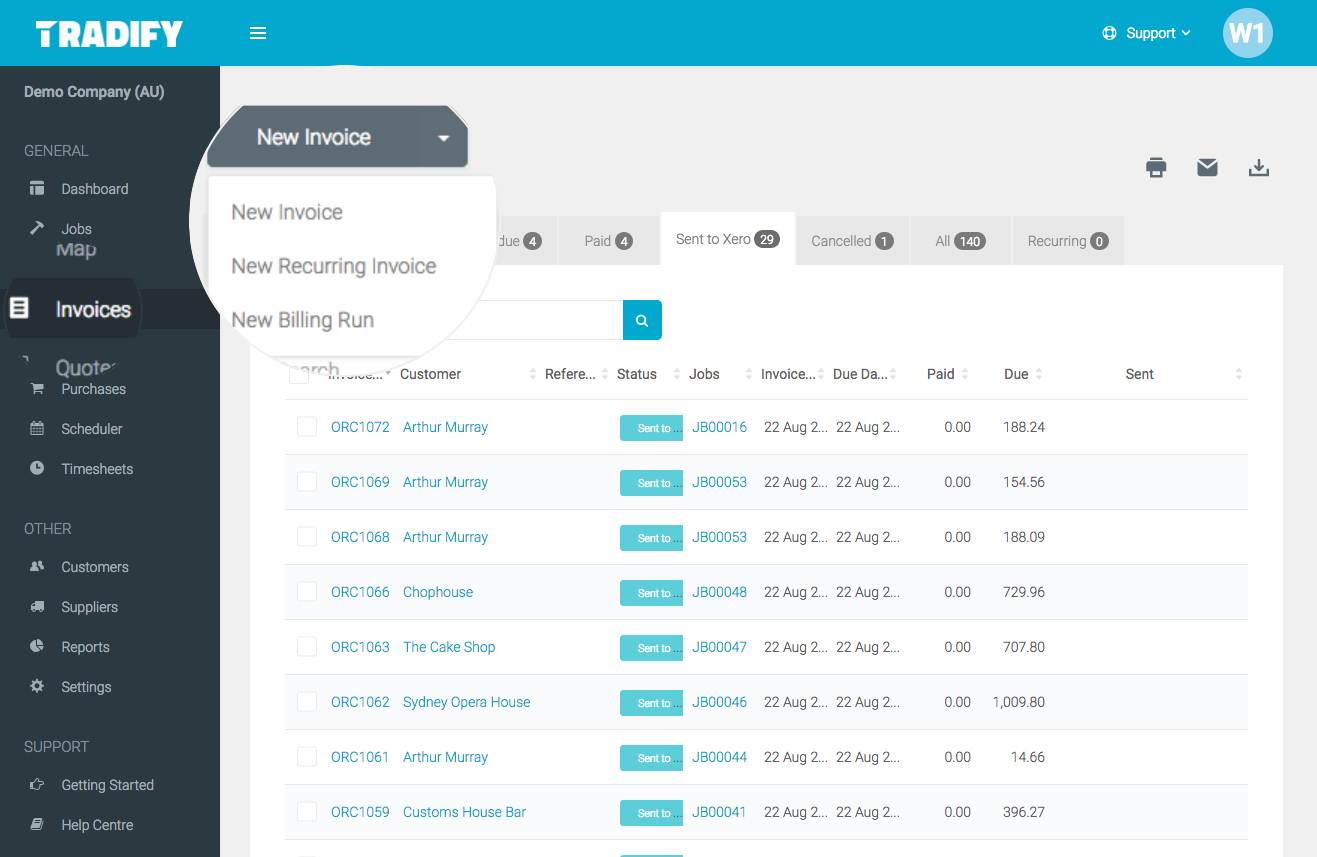 Use the filters on the next screen to filter the jobs you wish to invoice. In the example provided below, jobs were filtered by the customer name. Once the list is filtered, place a tick in the check-box next to each job you wish to invoice for, then select "Next".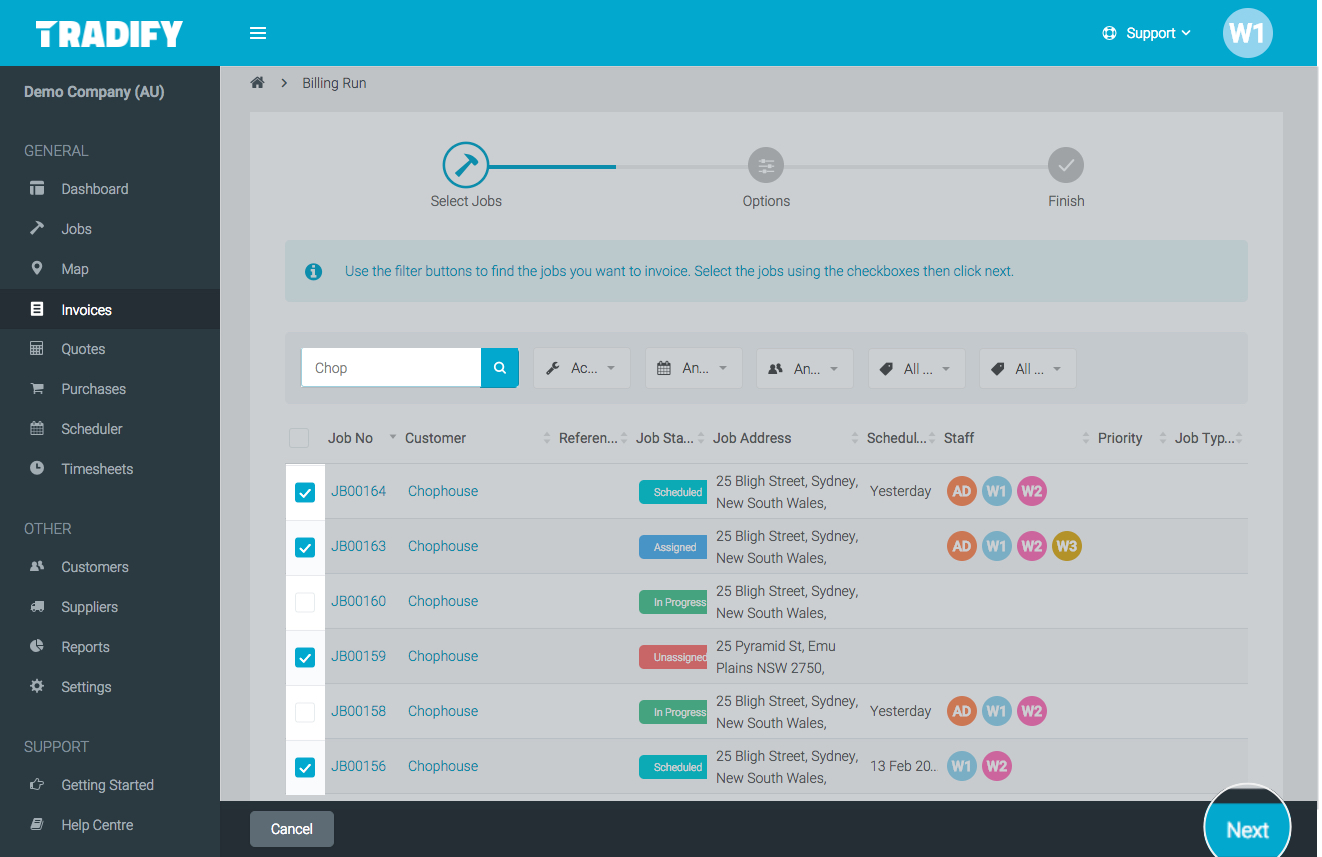 On the next screen, place a tick in the check-boxes relating to the job information you wish to add to the invoice(s), then select "Next".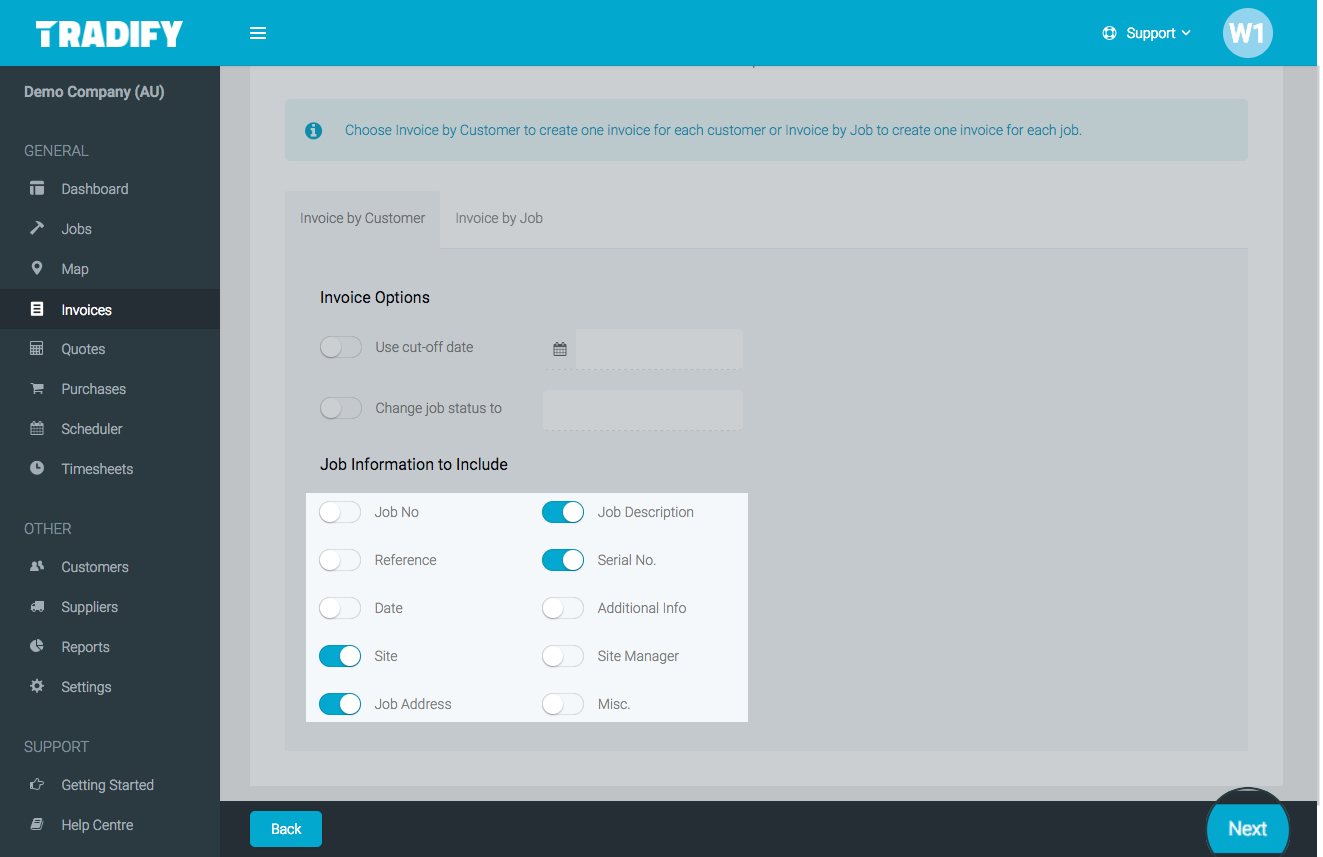 Tradify will now create the relevant invoices.