Can I use Kits on Invoices or Jobs?
Unfortunately, at this stage, Kits can only be used on quotes. The reason is that the accounting systems Tradify integrate with do not provide a mechanism to receive Kits in the same way they are set up in Tradify.
If you're after a way to copy the Kit components to a job or invoice, then this can be achieved via the following workarounds.
Copying Kits to an Invoice
Head over the related quote and then select "Copy to Invoice".
Note: The quote will need to be Approved and Accepted before the "copy to invoice" option becomes available.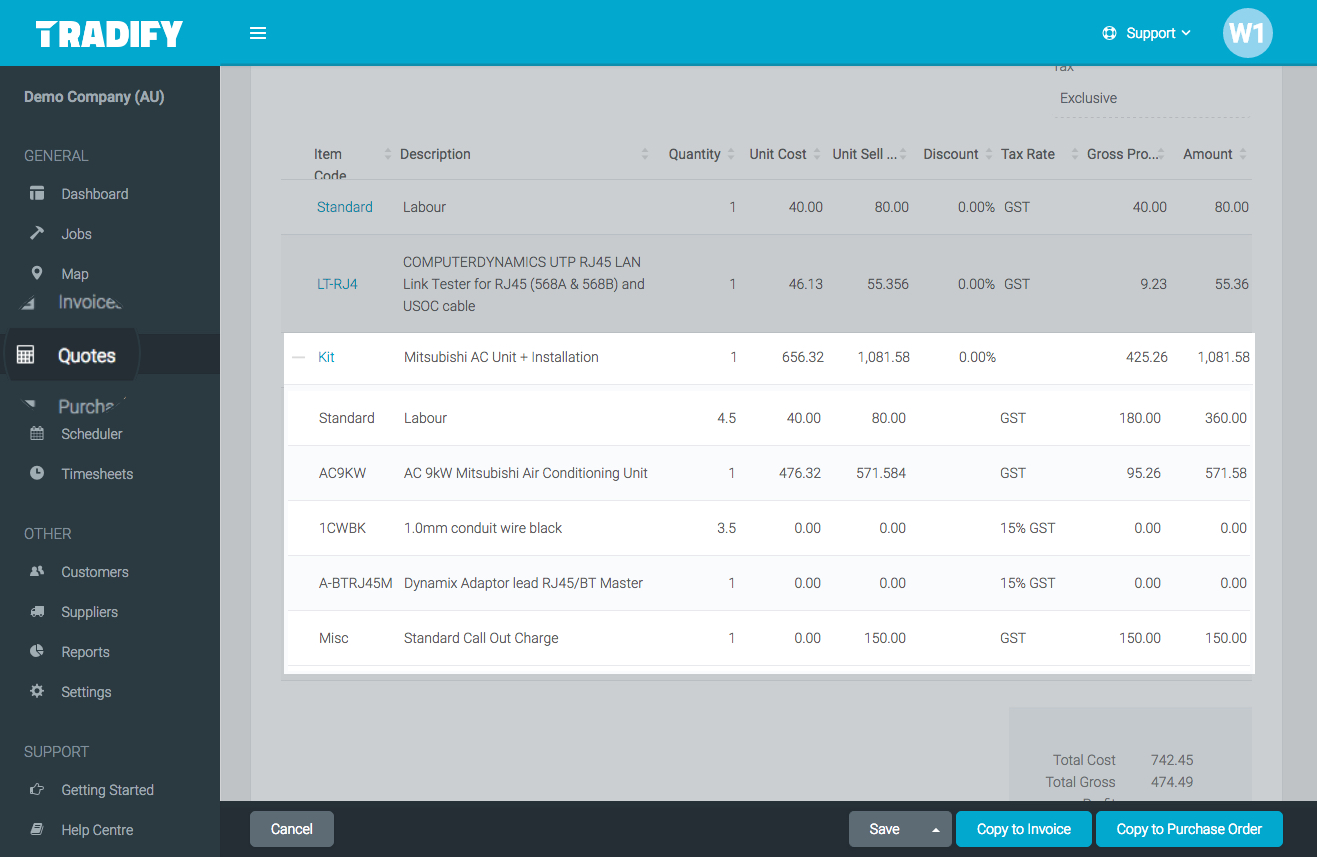 On the dialogue window that appears, place a tick on the checkbox, "Group kits into a single line item on the invoice" and then click "OK"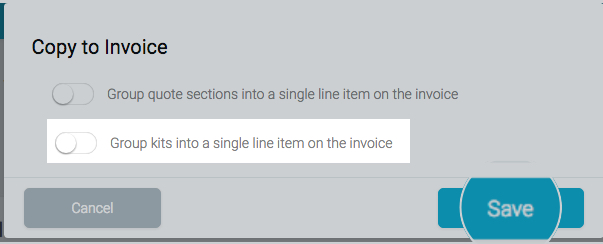 The line details on the quote will copy to the Invoice accordingly and Kit line will be copied as a single miscellaneous cost line.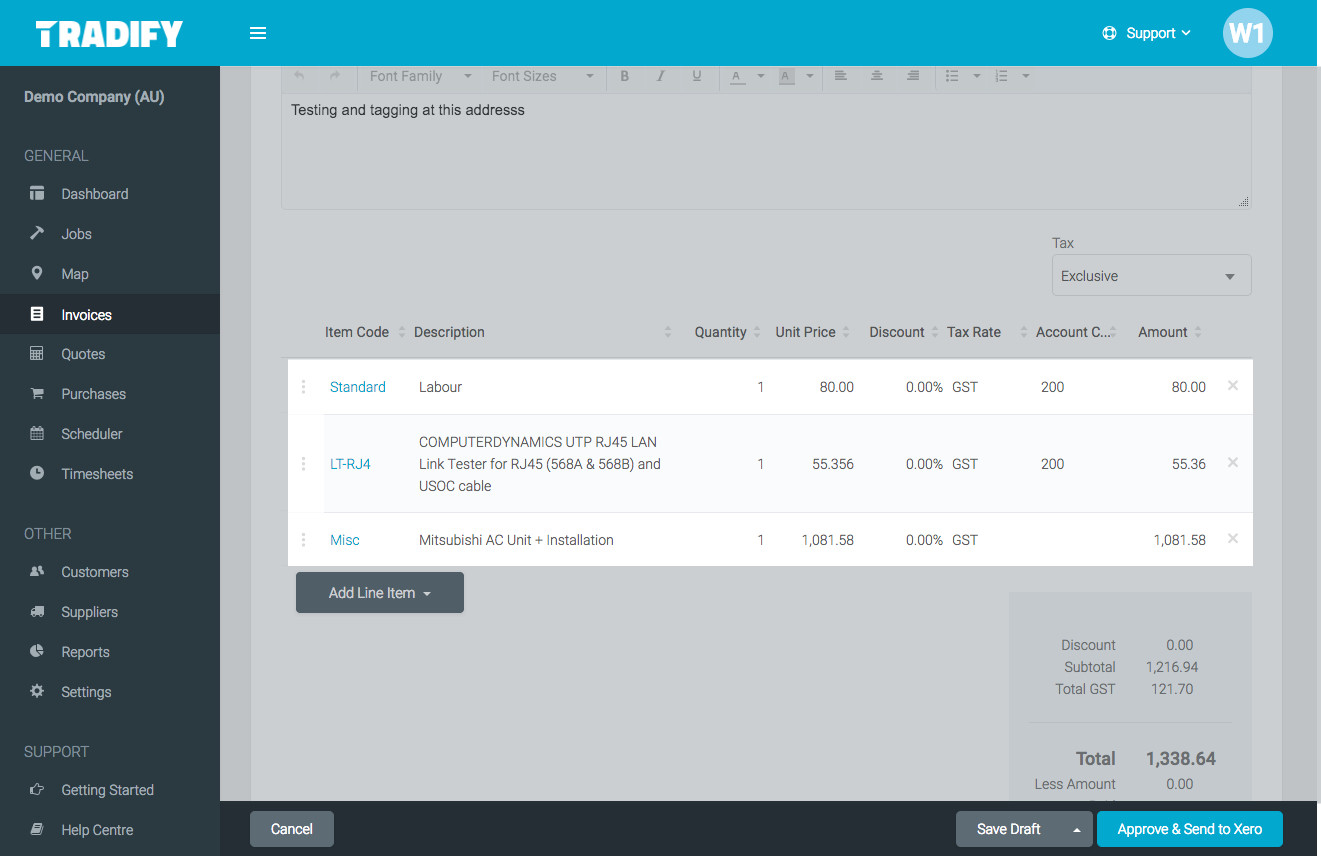 Copying Kits to a Job
The components of the Kit can also be copied to the materials tab of the Job. To do this, go to the Materials tab on the relevant job and then select "New Cost" > "Copy Materials from Quote".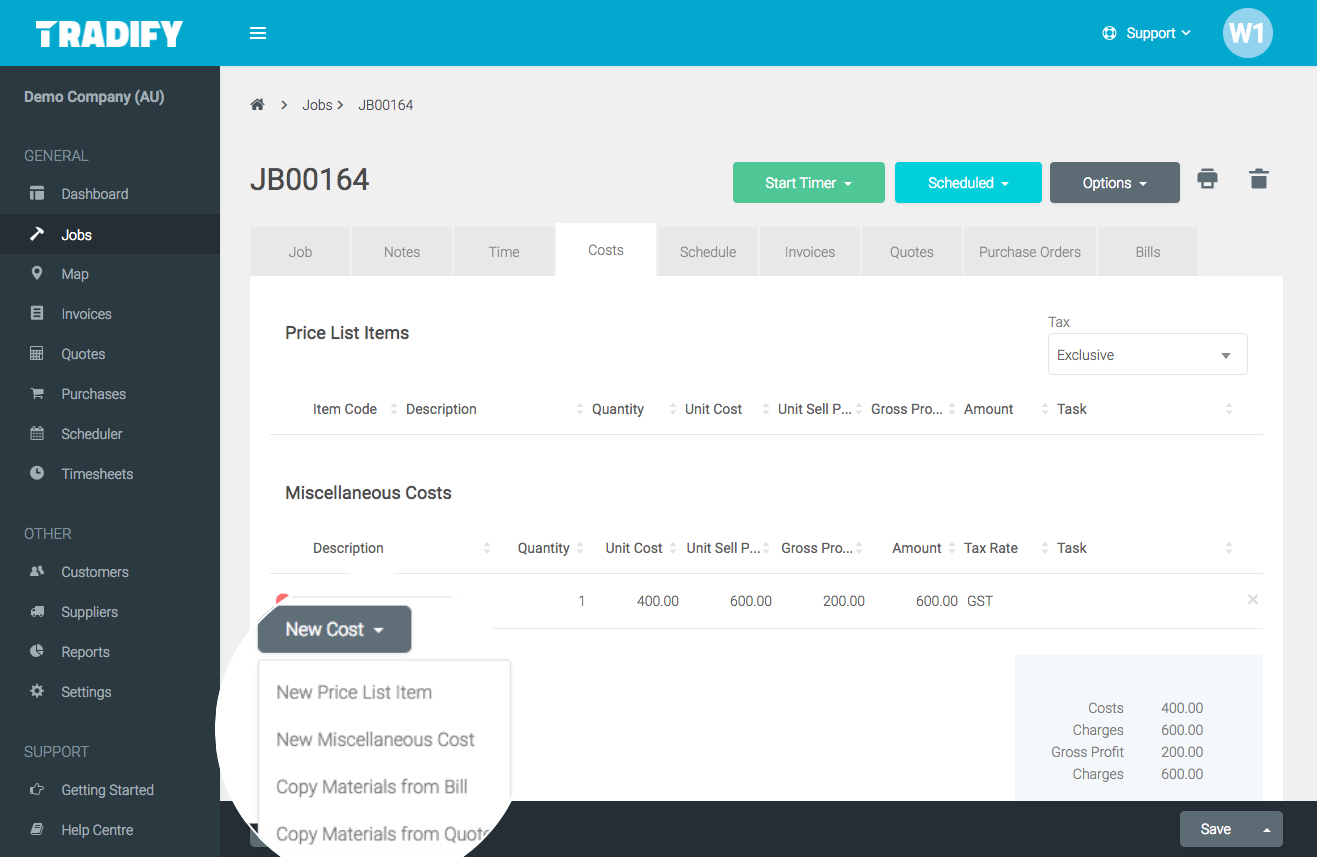 Using the drop-down menu, select the relevant quote, highlight the items you wish to copy over and then click "OK".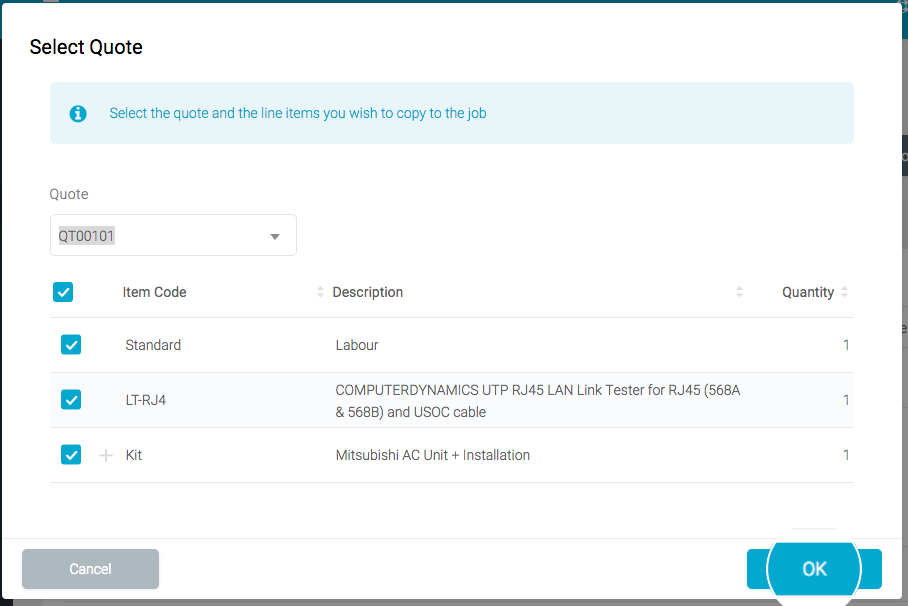 All the quote line items will then be copied to the job including all the Kit components.