For the Pilot stage of this feature, we have not yet built the complete version of Enquiry settings. The only functionality at present is the ability to grab your Forwarding Email Address and your link to your Web Enquiry Form.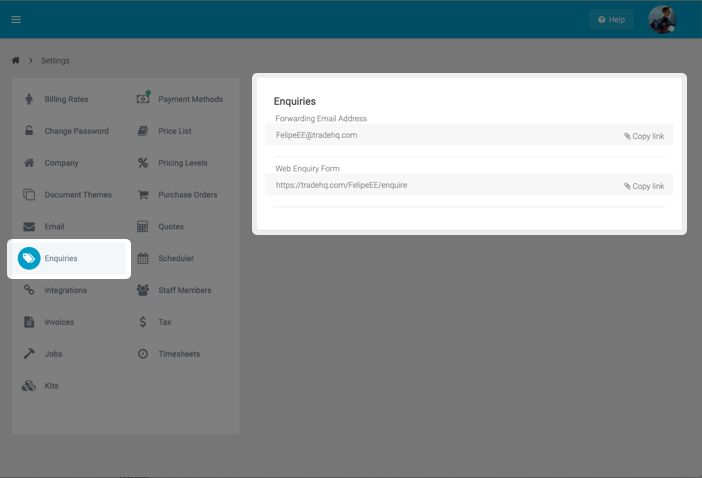 This means we will manage your settings manually for the time being. However, you will soon have the ability to configure the settings yourself. You will be able to:
Enable/disable the email enquiry

Enable/disable the web enquiry form

Preview your web enquiry form

Change the logo that appears on your enquiry form
We will let you know when this functionality is available.
More articles on Tradify Enquiries: