At present, Tradify only offers automated Job Certificates for the New South Wales region of Australia. 
If you're outside this region and would like the ability to add certs and/or other forms to Tradify, we've partnered with iAuditor to help you achieve this.
iAuditor provides access to thousands of online templates to create the digital forms you need. It is also very affordable and once a form has been generated in iAuditor, you can turn it into a PDF format which is then easily attached to a Job, Invoice, Quote, Purchase Order, or Bill in Tradify at the click of a button.
In this article, we'll run through an example of a digital form in iAuditor and how it can be attached to a Job in Tradify
How to attach a document from iAuditor to a Job in Tradify
iAuditor forms allow for all kinds of field types including multiple choice response options, address locators, date pickers, free text, media uploads including digital drawings and a whole lot more. The example shown in this walkthrough is based on a standard electrical safety checklist.
Once the form or safety audit has been completed in iAuditor, it can be digitally signed and Marked as Completed. From there, you can attach to a Job, Invoice, Quote, Purchase Order, or Bill in Tradify by following these steps.

Tap the "Preview & Export" option at the bottom right of the App Screen.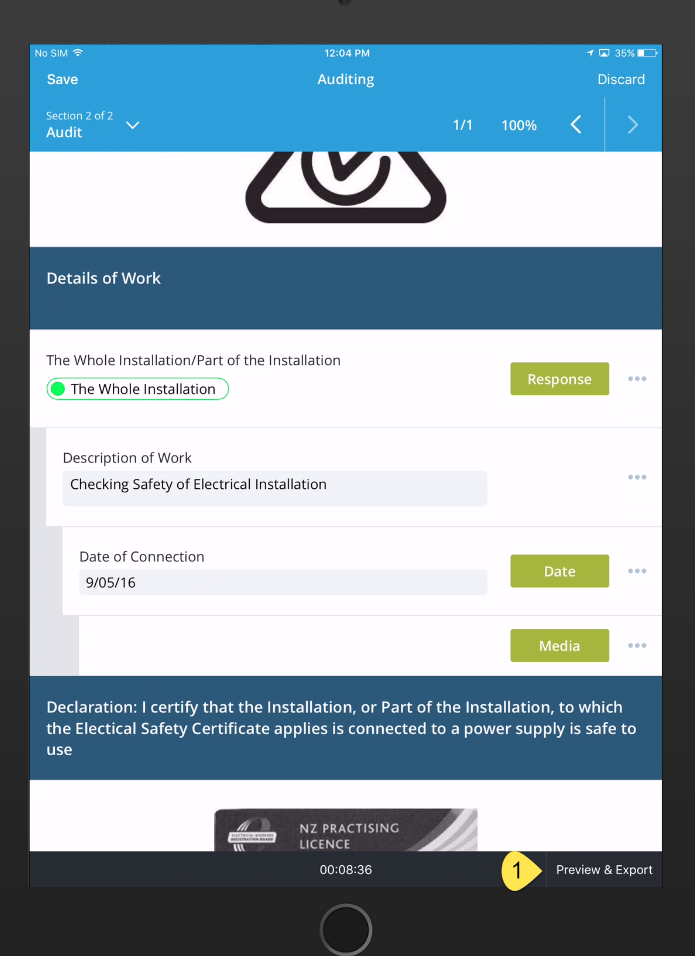 Then tap the "Preview" button on the dialogue window that appears.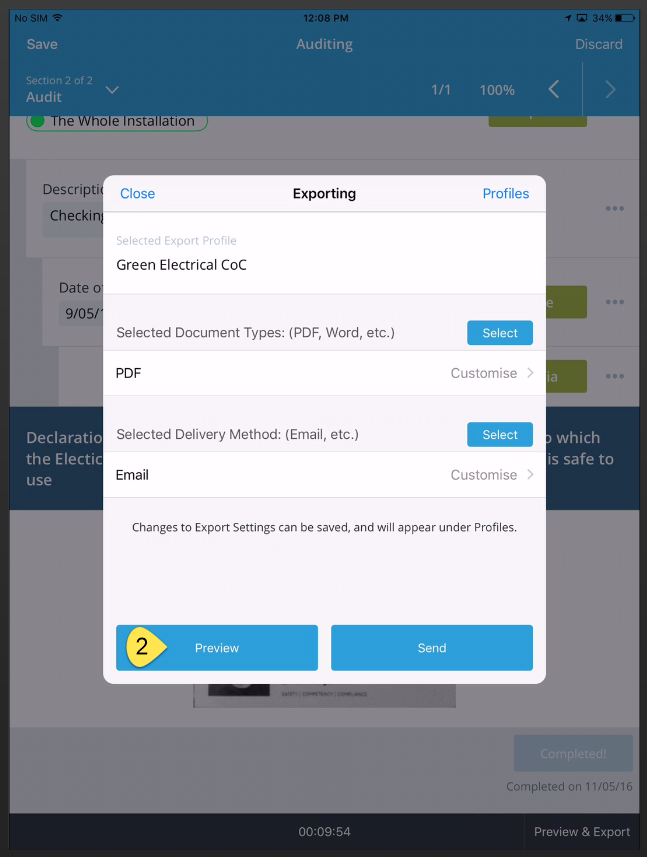 From here, you have the option to convert the form into a PDF or Word doc layout. In this scenario, we're going to convert the form to PDF.
Once the form is generated into a PDF format, click on the share icon (looks like a page with an arrow pointing out the top).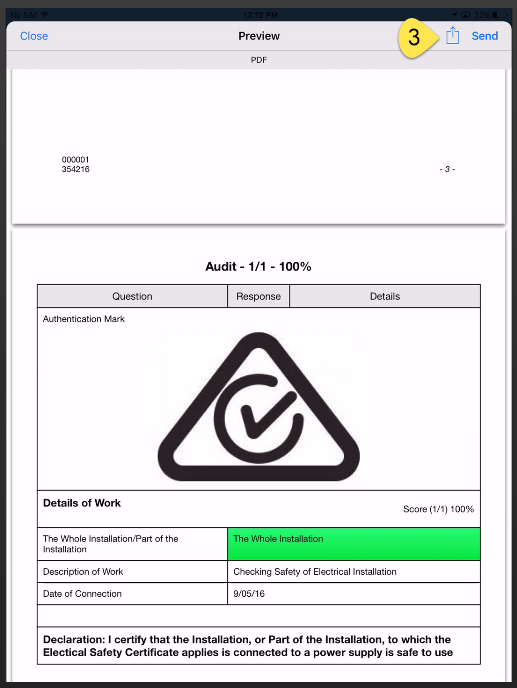 .
Then tap on the "Copy to Tradify" icon on the dialogue window that appears.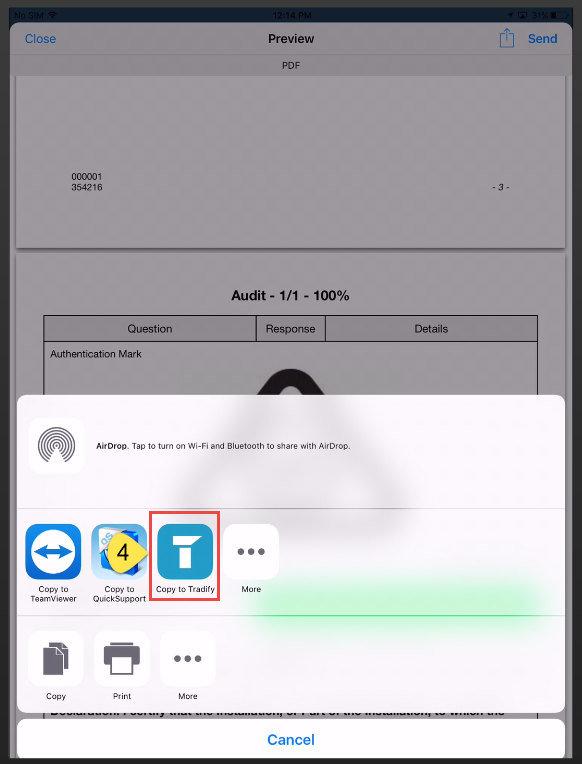 This will open Tradify and allow you to attach the form to a Job, Invoice, Quote, Purchase Order, Bill or a Customer. In this example, we will "Attach to a Job", under Notes.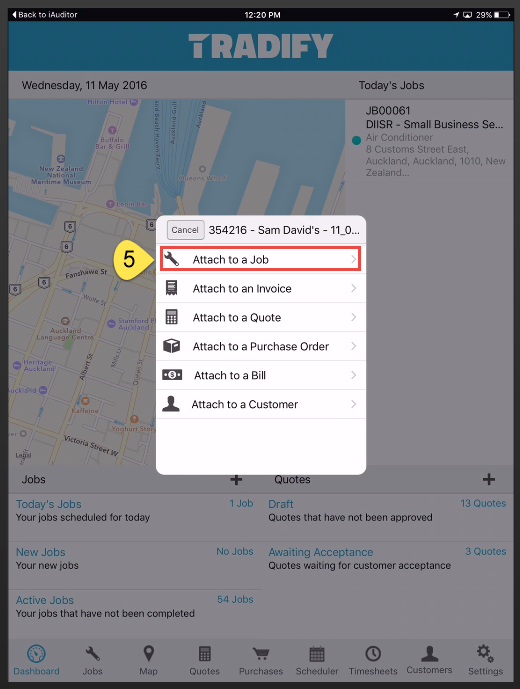 Once you have tapped on "Attach to a Job", search for a Job and tap on it.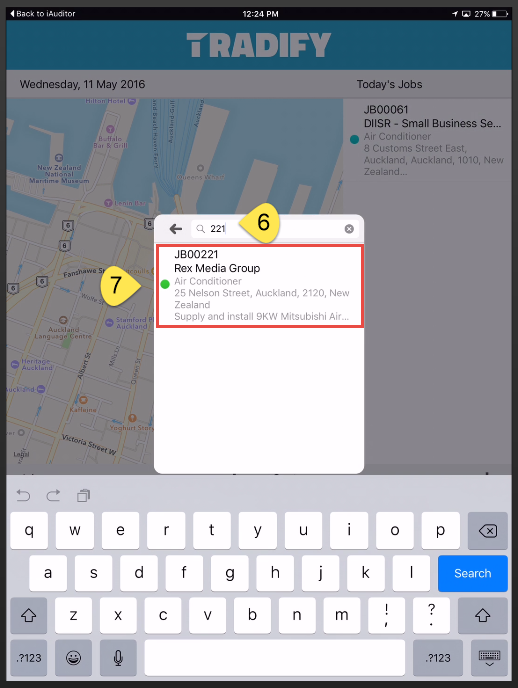 Enter a Note Description and then tap "Done".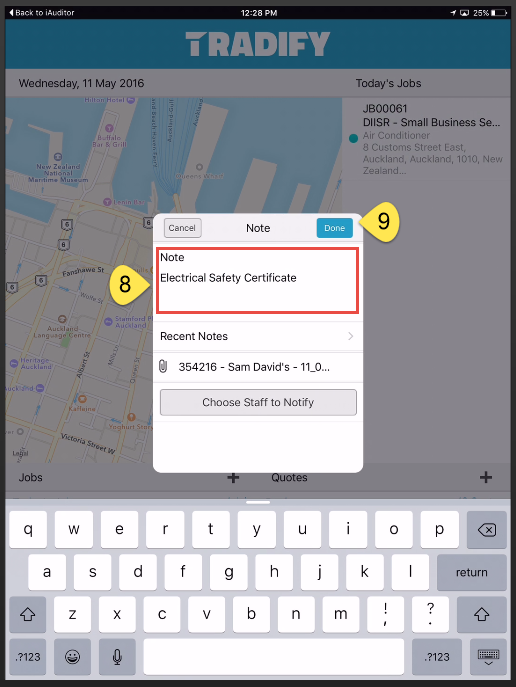 Once that's been completed, the form will be saved to the Job and can be accessed from within Tradify and viewed by any of your users with access to the Job.