Learn more about converting a Purchase Order to a Bill on Tradify's web platform.
When the goods are delivered by the supplier, you can easily turn the Purchase Order into a Supplier's Invoice (known as a Bill in Tradify and in most accounting systems).
How to convert a Purchase Order into a Bill
Important Note: In order to copy a Purchase Order to a Bill, the Purchase Order must first be in an "Approved" State.
Within the approved Purchase Order, navigate to the bottom right-hand corner and select "Copy to Bill".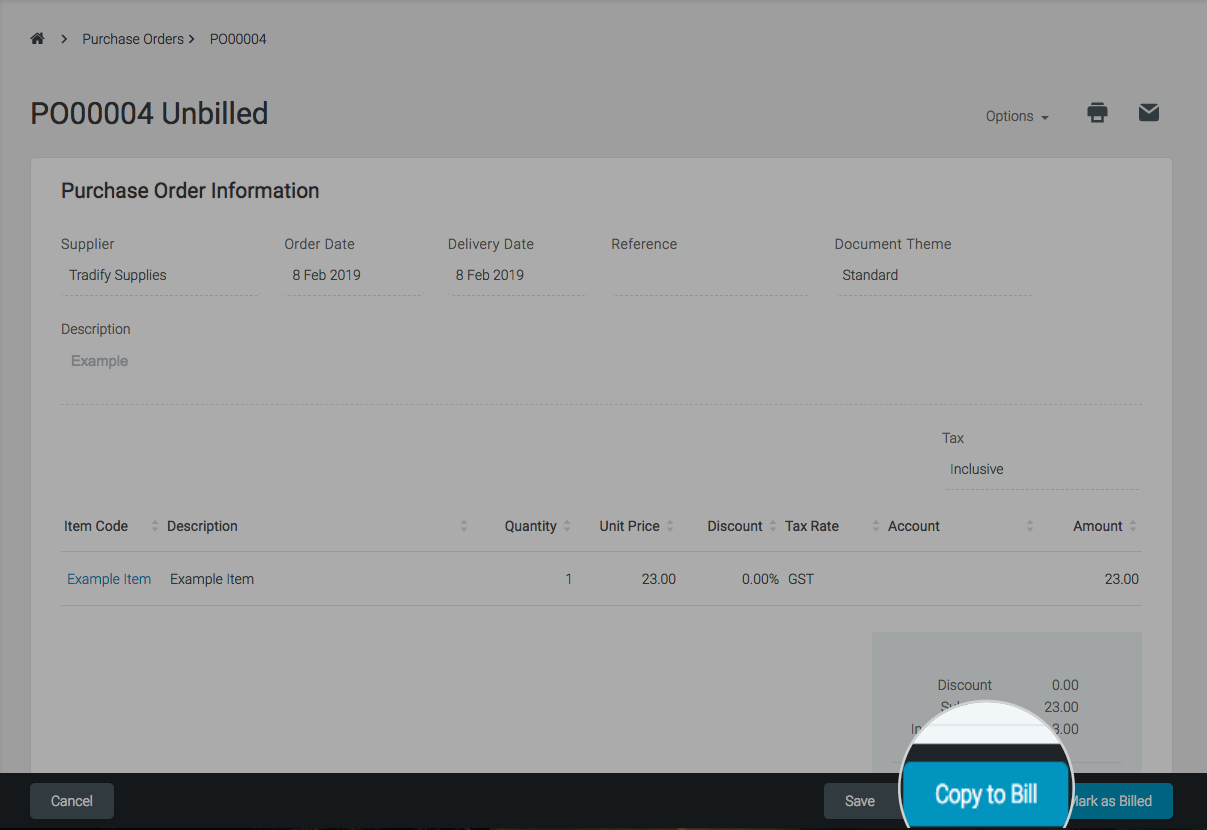 Before Tradify creates the Bill you'll receive a prompt asking if you would like to "Mark purchase order as billed". Enabling this setting will change the status of the Purchase Order to "Billed" (instead of "Approved").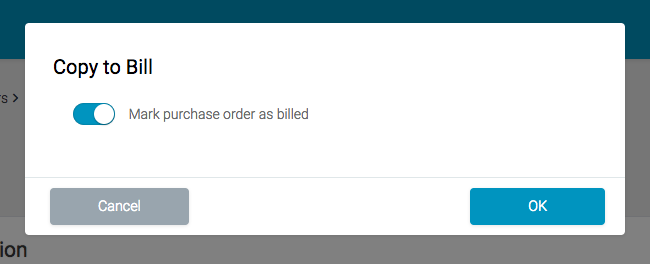 Note: Once you've select "OK", Tradify will create your Bill.
Within the Bill, navigate to the "Invoice No/Ref" field and enter a name or order number for the Bill to be recognised by.
Note: Although this isn't a mandatory field, we highly recommend entering a name/number to identify your Bill by.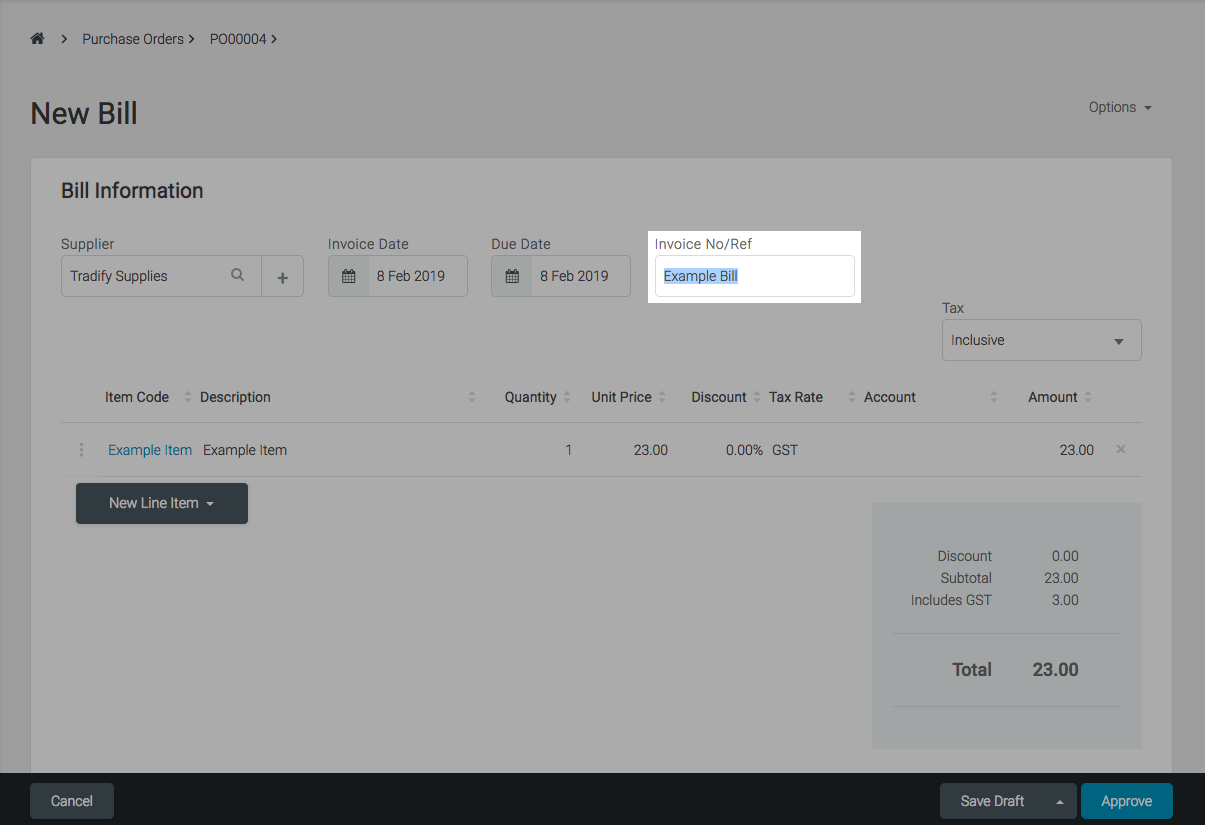 The last step in this process is to "Approve" the bill. Before completing this, double check and confirm the quantities received and the item unit prices. Once you're happy to proceed, click "Approve" to finalise the Bill and lock it for editing.
Note: The approval step can be held back if the goods have been delivered without the physical invoice from the supplier. When the invoice is received at a later stage, the approval process can be performed then. The Bill will remain in a "draft" state until approved.