Topic
How to assign Jobs to Sub-contractors or Connections. Below the instructions, we're also providing ways to send job notifications to them and what it looks like from their end.
Instructions
To add to your Jobs:
Head to your desired Job.
Scroll down and find the

Staff & Connections

section.


Type in your subcontractor's email address or select the users with the connect icon next to their icon.
Select OK.
Select Share Job Details with Connection.



Select Save.
You should receive confirmation like the below photo then click Ok.

What does my subcontractor/connection see?
Your subcontractors will see an overview of the Job they've been assigned to and an option to create a Tradify account if they don't already have one.
Staff & Connections both will see:
Job number

Job address

Customer details

Site details

Job description

Job tasks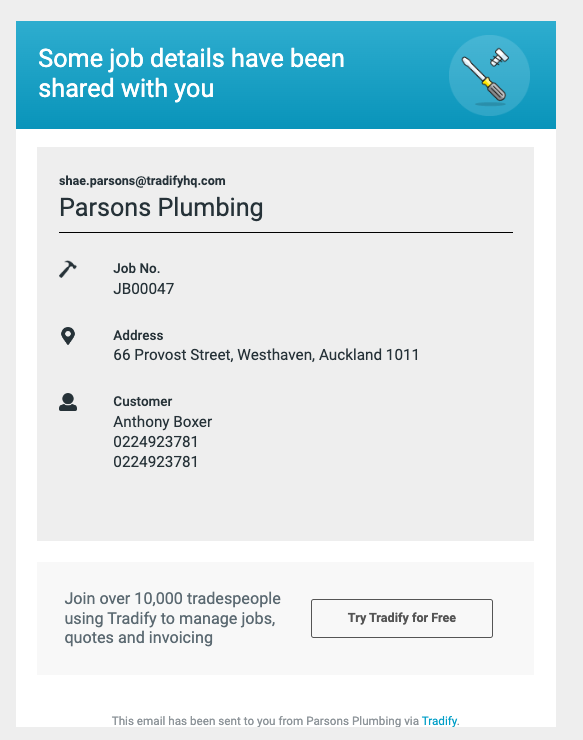 Note: This does not change any of the content that is received in the emails sent out to your staff and old subcontractors.
Additional Information
If you'd like to see how to schedule appointments to Connections, please see this link: How To Use Tradify's Scheduler to Work With Subcontractors – Tradify Help Centre (tradifyhq.com)