Topic
Can't find Enquiries from your Tradify Mobile app?
Instructions
In your Tradify app, head to the Sales tab - Enquiries should be at the top.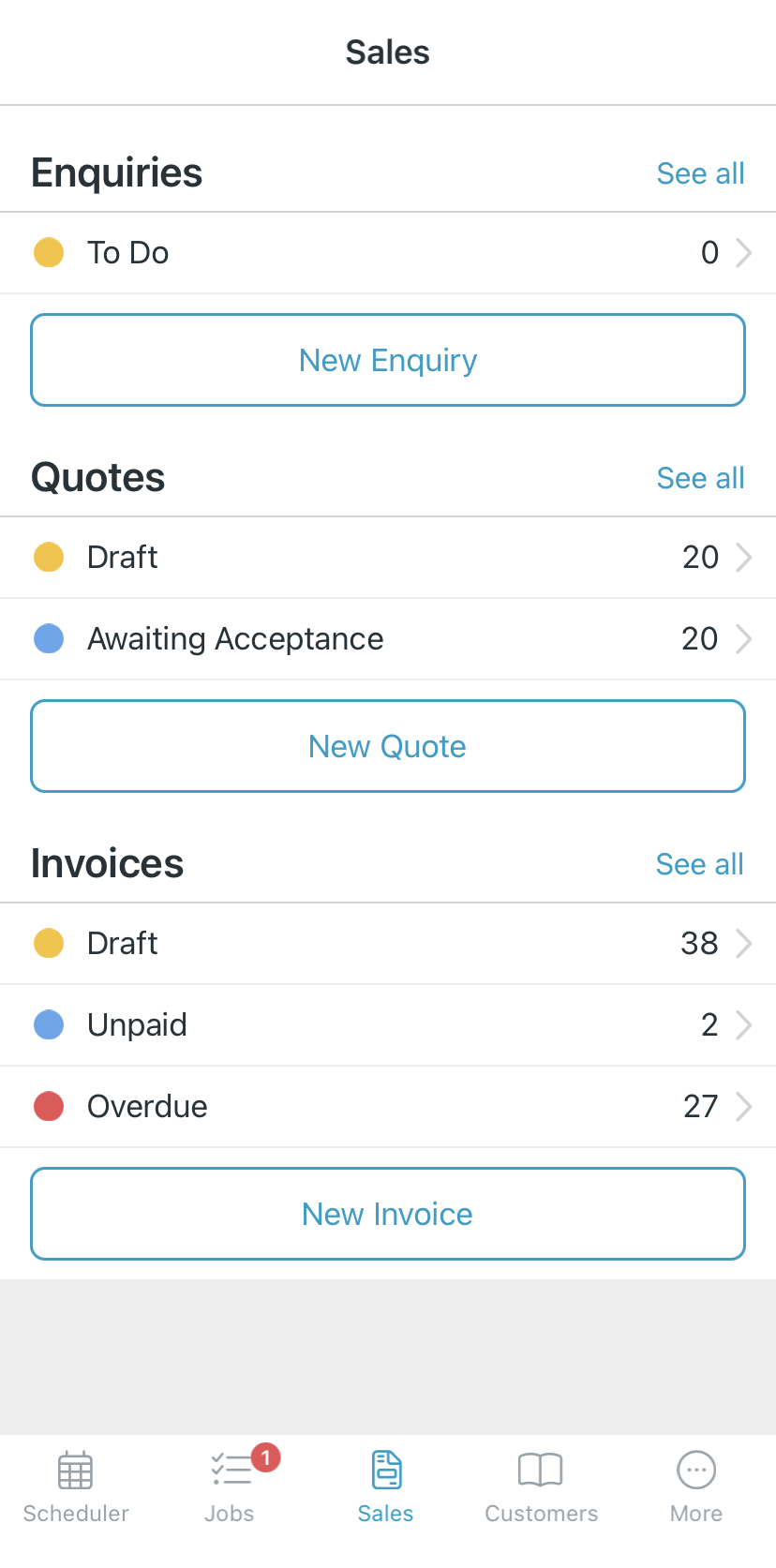 Still can't see Enquiries in your app? If you're not the account owner, you may not have enquiries User Access Permissions - please check with the account owner or admin for your company.
Additional Information
Check out Mobile Update FAQs for more information on our recent mobile updates.