Topic
There is an Invoice Setting that automatically adds a payment to an invoice, when the customer responds to an invoice saying they have already paid.
Here's how to turn it on/off.
Instructions
Head to Settings
Invoices
Scroll down to Payment Reminders
Toggle off Mark invoices as paid when customer notifies of payment

If you toggle this setting off, customers will still be able to respond saying they have paid, the invoice just won't be automatically updated to Paid.
You should still receive an email to notify you, as well as a note in the Invoice's Activity Log.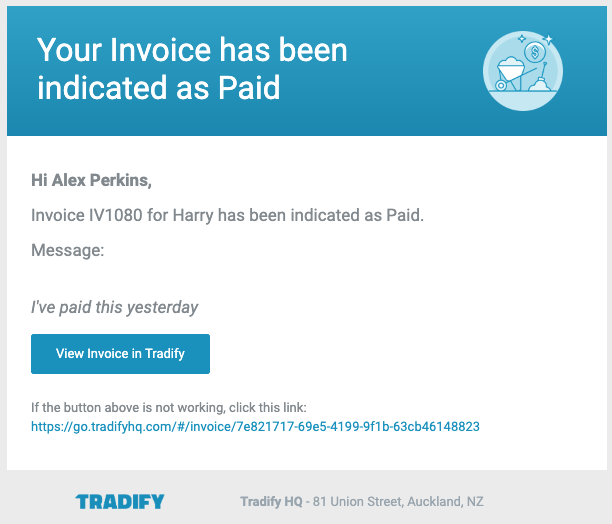 Additional Information
Check out Adding Payments to Invoices for more information on adding payments to invoices in Tradify, and working with your accounting system.