Tradify can generate the following documents to send to your customers and suppliers:
Quotes

Invoices

Purchase Orders

Job Service Reports
Use document themes to control what these document look like. Start with the essentials like adding your logo and contact details, and setting an accent colour. For each of the different document types, you can also manage what details to include e.g. terms & payment information on invoices.
When you created your account we automatically created a document theme called "Standard Theme". This is a great starting point. For many businesses, they will only ever need one document theme.
It is possible to create multiple document themes in Tradify to support, for example, having multiple trading entities under one holding company. For more information see Managing Multiple Document Themes in Tradify.
Customising Document Themes
You can manage and customise Document Themes from Settings, or while working on an invoice or quote.
If you don't have settings permissions, speak with your Tradify account owner to switch this on for you.
When working on an invoice or quote

change to the Preview tab.



This shows what your document will look like when sent to a customer or downloaded.
Click the

Customise this Document Theme

button.


Note: the changes you make to a document theme will apply to all existing and future documents using this theme. If you don't want the changes to be applied to all documents, simply create a new one instead.
Make your changes

- see

Document Theme Options

below for details.

Click

Save.



Your preview will refresh automatically so you can see the effect of your changes.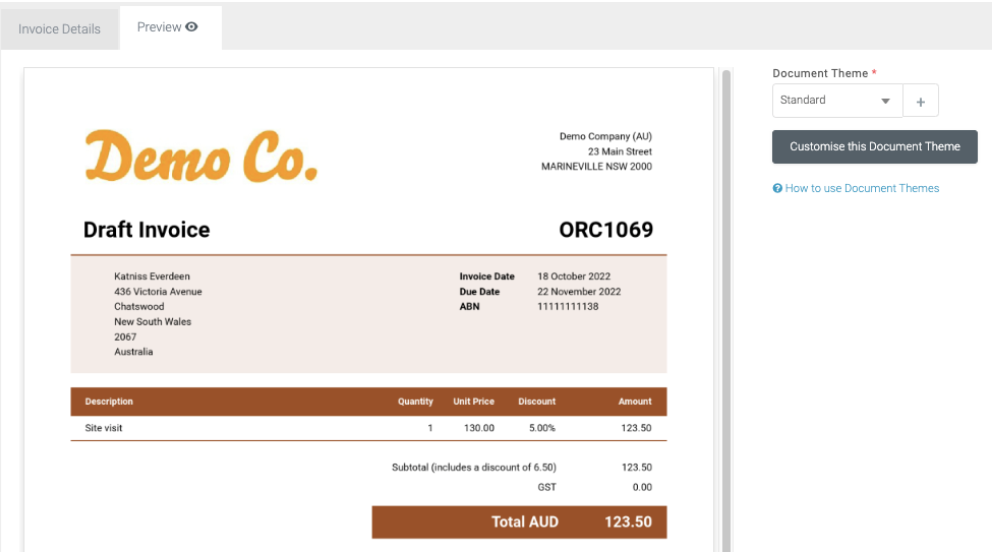 Document Theme Options
The "Document Design" tab applies to all documents using this theme.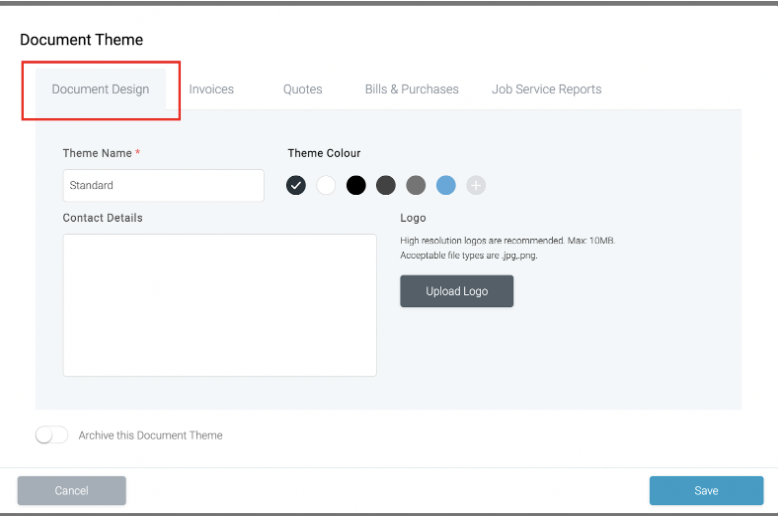 Theme Name: this is the name for the theme that will be shown throughout Tradify when you select a document theme e.g. on an invoice. Each document theme name must be unique.


Theme Colour: this is used as an accent colour on your documents.
1. Click the + circle if you can't see the colour you want.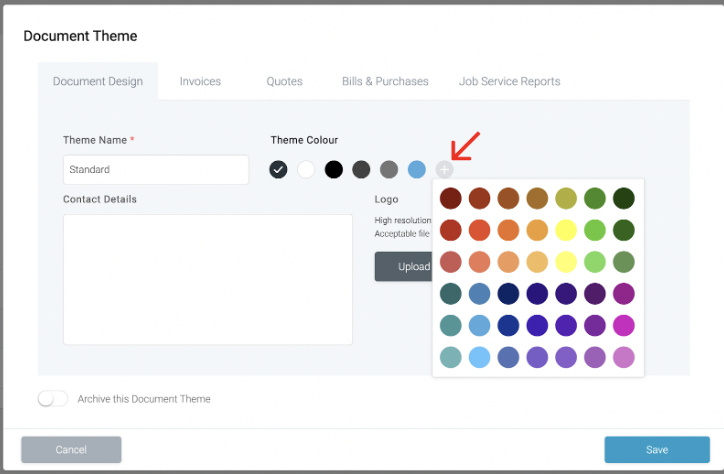 2. Click the circle of your preferred colour.



Contact Details: your contact details that appear at the top of your documents.
Note: the location of your contact details on your documents will depend on the logo alignment you select. See below.

Logo: png or jpg image of your logo that will appear at the top of your documents.
If you don't upload your logo, your company name will be shown at the top left of your documents.


Click the Upload Logo button to find and upload your logo.


Once you've uploaded your logo you can specify whether the logo should appear on the left, right or centre of your document.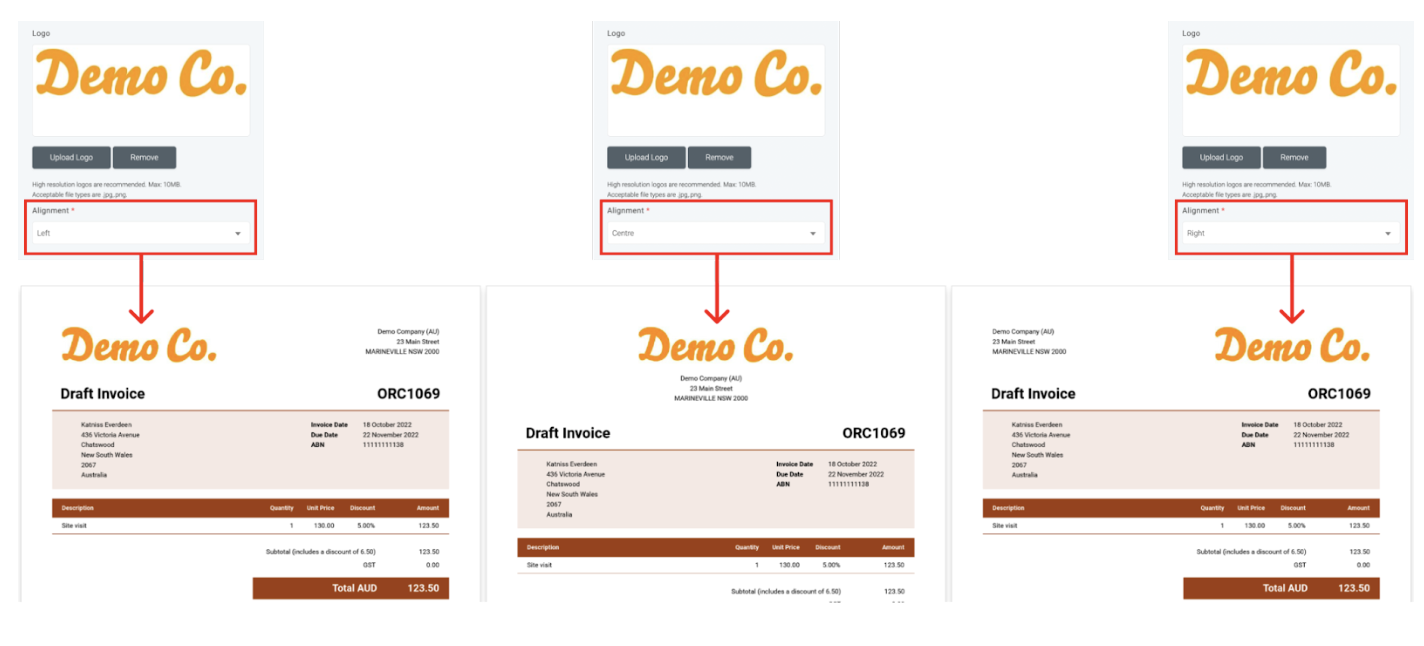 Document Type Specific Options

:
Each document type has further options you can configure. These options are available on the corresponding tab: